An unnerving feeling of anticipation washes over Brent Nay as the 200-ton locomotive he's riding in approaches a railroad crossing in Las Vegas, Nevada. The red lights begin to flash; the red-and-white arms fall. Would traffic stop?
Subscribe to
Inside Track
Nay is Union Pacific's Senior Supervisor of Division Police. A great deal of his team's time is spent confronting trespassers and responding to vehicle or pedestrian crossing incidents. The Union Pacific Crossing Accident Reduction Education and Safety (UP CARES) program was created to try to put an end to this dangerous behavior.
During a UP CARES event, Union Pacific police partner with local law enforcement agencies to conduct crossing enforcement operations.
"This event gives us an opportunity to be proactive in educating communities about railroad safety," Nay said. "It's also an opportunity to directly address dangerous risk-taking behavior near crossings."
Officers pull over drivers who ignore flashing lights, stop too close or on railroad tracks. Motorists and pedestrians may receive citations if they do not adhere to crossing laws.
"We set up on either side of the crossing," Nay said. "When the train approaches and activates the crossing signals, officers watch and wait. If we see risky or illegal behavior, we pull motorists over."
As one would expect after being pulled over, individuals often are frustrated and wonder what they did wrong. Sometimes they know; sometimes they don't. When they don't, officers discuss what they observed, and what should have happened. It's a learning opportunity.
"Writing tickets and 'getting' people is not our goal," Nay said. "Our goal is to change risky driving habits. We want motorists to be safe. In fact, the type of citation issued is determined by local jurisdiction. They might just receive a warning."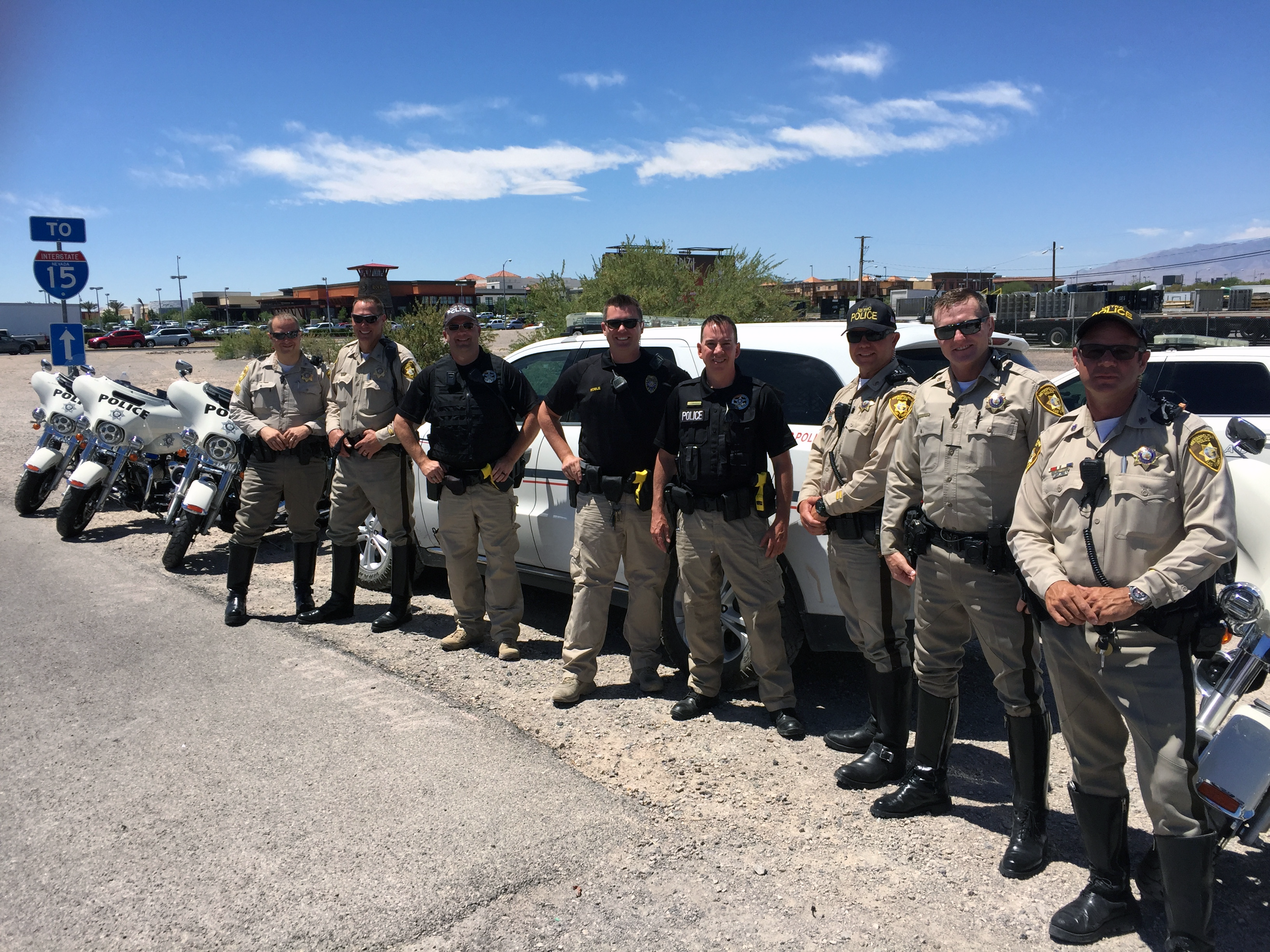 Once the operation is complete, railroad police debrief with local law enforcement.
"They're happy we partner during these events and conduct these operations," Nay said. "Like us, they want their community members to make good decisions."
Risky behavior near railroad tracks has sobering consequences, and the devastating outcome is something no one should witness.
According to the Federal Railroad Administration (FRA), 94 percent of all rail-related fatalities and injuries occur at railroad crossings or due to trespassing. Nearly all are preventable.
"Most people don't realize it takes a train more than a mile to come to a complete stop," Nay said. "Trains don't have steering wheels and cannot swerve for vehicles or people."
Train and motor vehicle collisions have declined 83 percent between 1972 and 2017, according to the FRA; but railroads still have work to do. More than 6,000 people have been in highway railroad crossing incidents so far this year, according to the FRA.
"At Union Pacific, safety is at the heart of everything we do," said Rod Doerr, Union Pacific vice president and chief safety officer. "Railroad crossing safety directly affects the safety of our train crews and the communities we serve."
Doerr said 80 percent of the 2018 crossing accidents occurred while warning devices were posted and active.
"The investigations into these incidents point to risky or distracted driver behavior," Doerr said. "We operate trains in more than 7,000 communities across 23 states. We want everyone to go home safe."
Union Pacific can't put an end to this dangerous behavior alone. To reach our company-wide goal of zero incidents, fatalities or injuries, we need help spreading the word. Share our online resources on your social media channels, request a railroad safety presentation for a local group or school, and inform friends and family about the dangers of distracted driving near rail crossings.
"It's important to Union Pacific, and we hope it is important to the people who live in the communities we serve, too," Nay said. "Crossing safety matters. It's everyone's responsibility."