The power of collaboration was on display as three Union Pacific employee resource groups (ERGs) recently united in a joint conference, embodying the railroad's commitment to diversity and inclusion.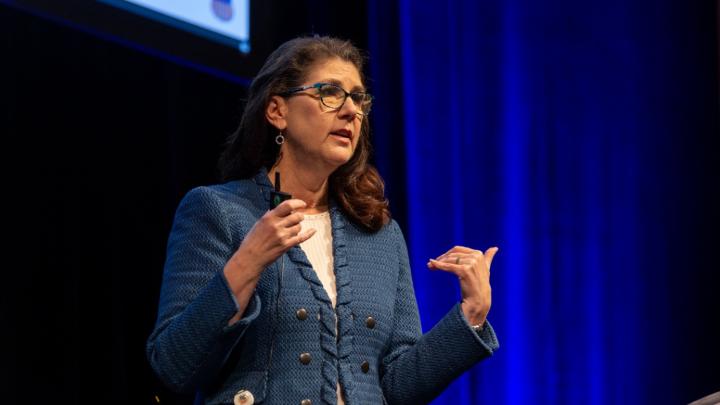 AERO (Asian Employee Resource Organization), CONAH (Council of Native American Heritage) and EASE (a disability awareness and support ERG – Educate. Advocate. Support. Encourage) came together to champion diverse perspectives in the workplace and our everyday lives.
The conference kicked off with a business update from President Beth Whited, discussing topics ranging from safety and sustainability to investing in UP's workforce and strengthening the nearly 7,300 communities the railroad serves.
She spoke about UP's commitment to service and growth, including the $3.7 billion in capital investments this year making the network safer, more resilient and primed for new opportunities.
Subscribe to
Inside Track
"All across the network, we're investing to grow the business and provide the service product we promised to our customers," Whited said.
During the conference, EASE announced its annual charitable giving finalists, donating a total of $4,000 among eight local and national nonprofits. The ERG's Courageous Star Award went to Union Pacific employee Ann Lorenzo, manager-Design, Workforce Resources, who is a strong advocate for her son diagnosed with Arthrogryposis Multiplex Congenita.
The day also featured cultural performances by local college students celebrating Native American Heritage Month; a panel discussion with community leaders; and breakout sessions, including a fast-paced cooking competition sponsored by AERO. Continuing the support for communities, conference attendees participated in a canned food drive benefiting a local food pantry.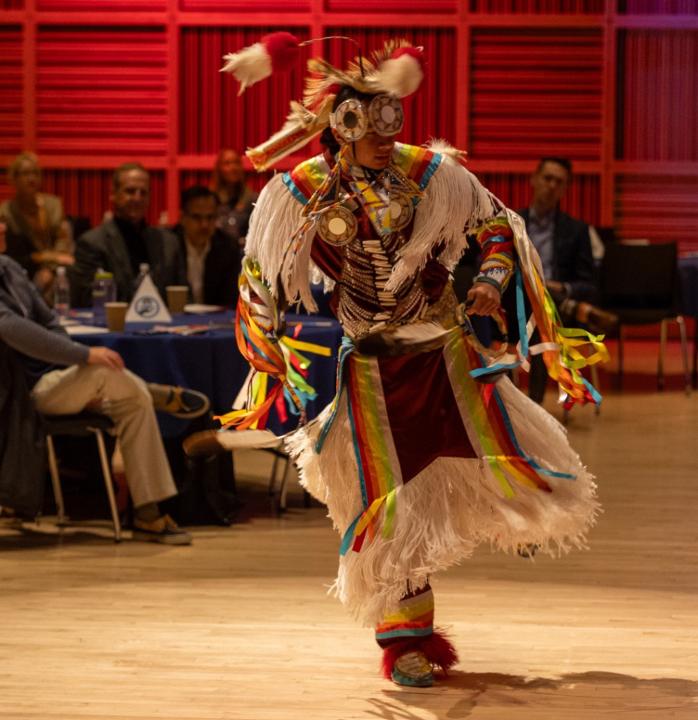 Keynote speaker Ajit Dodani, CEO and founder of EmpathifyU in Los Angeles, shared his immigrant story, personal passion to support neurodiversity and vision to create a world where everyone feels like they belong.
"Ajit told me after his speech how impressed he is with Union Pacific's support of ERGs," said Haley Warner, CONAH president and manager-Marketing, Marketing and Sales. "These three ERGs coming together was a unique chance for employees who might not normally interact with one another to connect and learn alongside each other. The day was filled with energy, reflection, inclusion and collaboration."
Did you know? Union Pacific hosts nine ERGs and one Business Resource Group, with 5,000 systemwide members collaborating to promote a diverse environment where everyone can do their best work.