The plume of yellow smoke wafting from the armor yellow tank car was an unpleasant contrast to an otherwise quiet, overcast Corpus Christi morning. The yellow haze represented an airborne danger – chlorine – a chemical that in very high concentrations can be toxic.
Subscribe to
Inside Track
Looking like futuristic astronauts, two first responders in neon-yellow chem-suits watched, while two more responders examined valves and fittings on top the leaking tanker.
Yards away incident commander Tony Perez, battalion chief of the Corpus Christi Fire Department, relayed the situation via cell phone to Union Pacific Field Hazmat Manager Joshua Carrillo.
"I told Josh my guys were worried about pressure release," Perez said, adding that their next step was to break out a "C-Kit," which is used to contain tank car leaks.
"Josh said to think back to our basic skills," Perez said. "When you're in these situations you can get tunnel vision. He told us to check the valves again."
Sure enough, after another examination of the primary valves, the first responders found the culprit and stopped the leak, which wasn't a leak at all but merely colored smoke meant to help teach a lesson.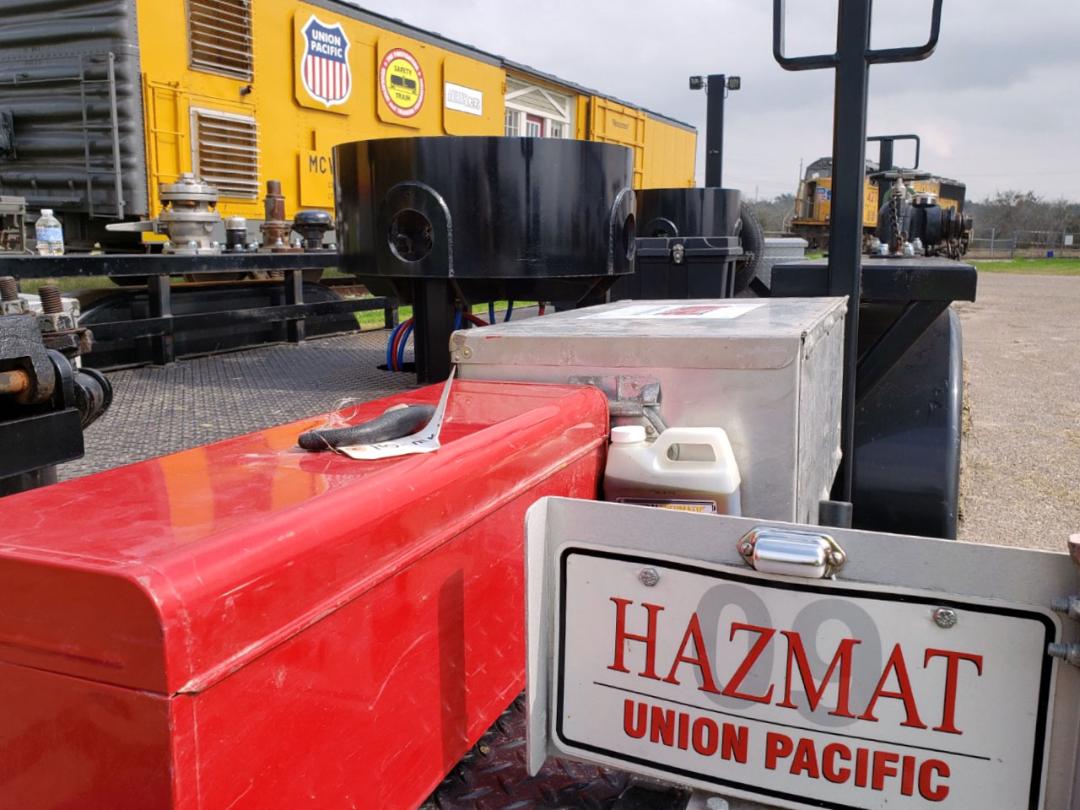 For Perez and his fellow first responders, this full-scale exercise that took place the first week of February is as real as it gets. All the moving parts were in place – fire, police, medic units – more than 200 first responders all receiving hands-on training on how to safely react during a hazardous materials emergency.
Much of the training was centered on rail operations, said UP's Carrillo, who helped organize the second annual training event. "The Gulf area around Corpus Christi is growing exponentially," he said. "It's one of the biggest chemical manufacturing and oil export regions in the country, and rail plays a big role in transporting those commodities."
The four-day training, which took place at a remote water treatment plant, included a thorough explanation of a railroad tank car's anatomy: its valves, fittings and protective housings. "Thanks to our Operating Department, responders also got hands-on experience with a functioning locomotive," Carrillo said. "In addition to learning how to shut it down in case of a fire, they also gained a new understanding of how massive locomotives are, and the best way to approach them."
Training over the first three days culminated in that final day's hazmat emergency response drill. Battalion Chief Perez said the experience was valuable.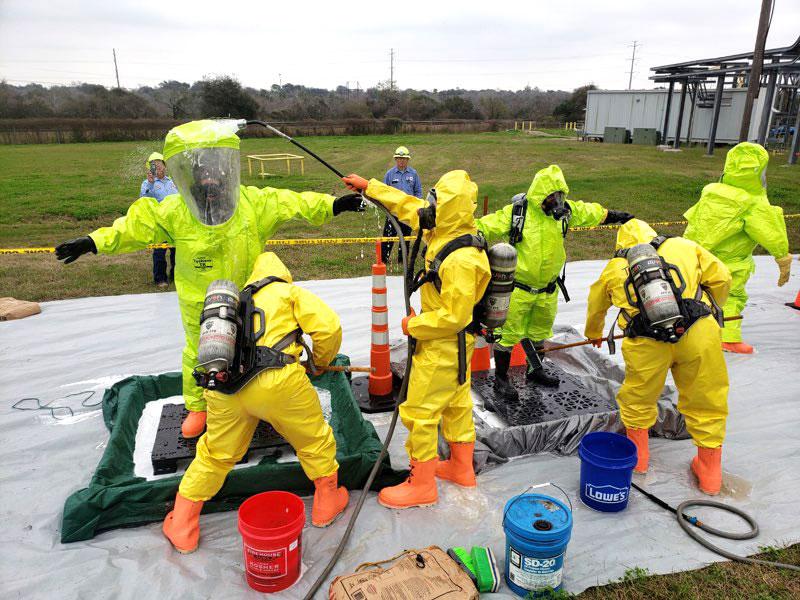 "We consider these situations low-frequency, high-risk," he said. "These are once-in-a-career type calls, but we're expected to answer them and not get anyone hurt. The fact is, these situations never happen, and the only time we can experience them is through training like this. We put responders in high stress situations and force them to make decisions. Overall, I was pleased with how well it went."
So was Carrillo. A former Air Force fire fighter and cop, he worked his way up the railroad ranks as a switchman, brakeman and engineer before taking on his role as a hazmat manager four years ago. Stationed in San Antonio, he works with first responders across a wide territory.
"We have a four-prong mission: Prevention, Preparedness, Response and Recovery," he said. "This is part of preparedness, and you can never have enough."
Learn more about how Union Pacific stays prepared in the Building America Report.