With a police escort, a large Union Pacific truck rolled slowly through downtown Omaha, Nebraska, hauling a 40-foot Colorado blue spruce Nov. 16. Delivering Omaha's Official Christmas Tree to the Durham Museum, formerly known as Omaha's Union Station, is a special tradition that began more than 75 years ago.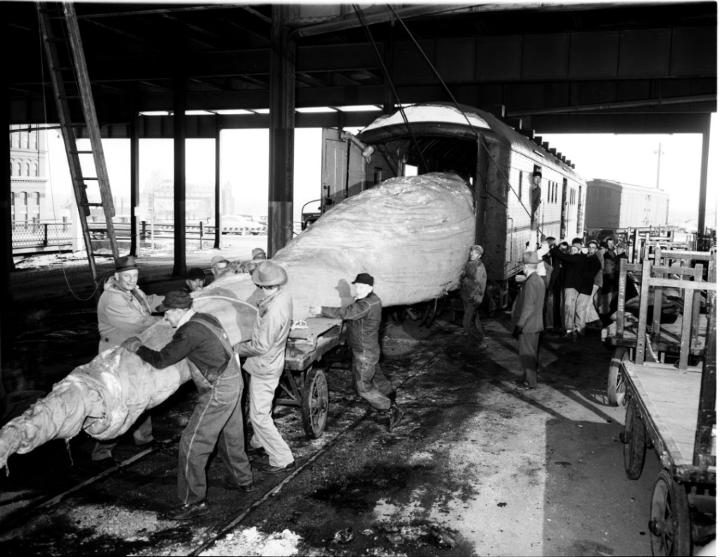 It all started sometime during the 1930s, when UP employees would cut down a massive evergreen in the Pacific Northwest to load onto a train bound for Union Station. The tree was always the centerpiece of the grand train station's holiday festivities. In 1975, when the museum moved in, staff members started looking for ways to reignite the tradition for the museum's own annual holiday celebration.
To fit the large tree inside the museum, the doors are removed, and UP employees push, pull and shove the tree inside. The job requires safe handling by almost a dozen railroaders.
This year's tree was donated by Rita Guenette of Ralston, Nebraska. She purchased the tree in 1975 at a local grocery store. Guenette's tree was the best of the 30 trees considered.
The Durham Museum's official Tree Lighting Ceremony will be Friday, Nov. 27, and the decorated tree will remain on display through Jan. 3. For more additional information about Christmas at Union Station events, visit durhammuseum.org.