Katherine Fletcher is an inspiration to Nebraska women. Despite being orphaned at the age of 11, she became a nurturing teacher and community leader who ushered generations of students into adulthood.
Katherine Fletcher is an inspiration to Nebraska women. Despite being orphaned at the age of 11, she became a nurturing teacher and community leader who ushered generations of students into adulthood.
Fletcher's legacy is the inspiration behind a new wellness center in Omaha, Nebraska. Owned and operated by the Omaha chapter of Girls Inc., the Katherine Fletcher Center will house a health clinic, gymnasium, locker room, exercise studio, media center and an instructional kitchen, all designed to encourage girls to grow into strong, smart and bold women.
Fletcher served the Omaha Public School district for nearly 40 years. In 1974, she became the first black Omaha Public School principal in Omaha's western suburbs.
"Naming the new campus in her honor is huge, because so many of the girls involved in the Girls Inc. program are in foster care, or may not be with their birth parents," said Cynthia Kaye, Fletcher's friend and the associate vice president for equality and diversity at Metropolitan Community College in Omaha, Nebraska. "One of the most important things I learned from Katherine is to never give up, to be resilient and tenacious. That's a wonderful legacy for the girls in the program to emulate."
A Legacy of Leadership
Girls Inc. is an international organization founded in 1864 during the U.S. Industrial Revolution. At the time, the group served as support for the young women who had migrated from rural communities to work in urban textile mills and factories. Today, the program provides life-changing experiences to more than 138,000 girls across the U.S. and Canada.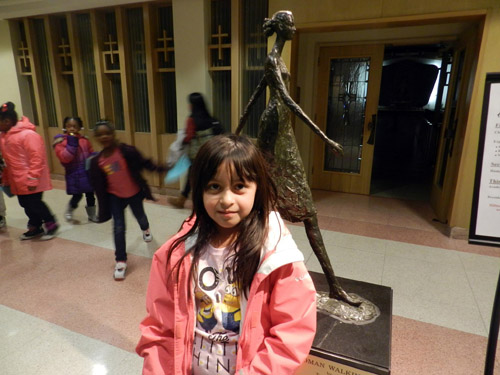 The girls involved in the program are taught to set and achieve goals, boldly confront challenges, resist peer pressure, see college as attainable and explore nontraditional career fields, despite often difficult home situations.
Roberta Wilhelm has been the executive director of the Girls Inc. Omaha chapter for the past 11 years. She was drawn to the organization because of its mission. "We raise confident, self-sufficient women who otherwise might not be," she said. "We're able to give girls opportunities and experiences that they normally would never have access to."
The Girls Inc. experience involves developing relationships with trusted adults who act as mentors, hands-on educational programming in the areas of literacy, science, technology, engineering and mathematics (STEM) fields and health. It also involves providing girl-only space for girls to be themselves. "When you combine all of these things, it's a pretty powerful outcome," Wilhelm said.
Although her job often involves supporting girls through difficult situations, Wilhelm can't imagine doing anything else. "There are hard stories. When 20 percent of the girls you serve are in the foster care system, of course there are tough stories," she said. "However, many of the girls overcome challenges and barriers every day that most people just couldn't imagine. The girls themselves often don't view them as barriers, it's just their life. To see them succeeding and doing well and taking advantage of opportunities is really amazing. It puts a lot of things in perspective for you."
Building on a Legacy
Fletcher died April 7, 2014, at age 98. "They told her about the new wellness center right before she passed," Kaye said. "She was ecstatic. She was very, very honored."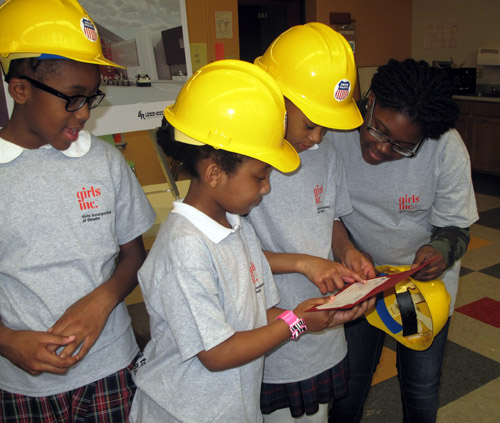 Construction will finish by the end of 2015, and the center is expected to be in use by March 2016. The organization hopes the new focus on fitness will be a conduit for more community involvement. The on-site health clinic will be open to the public, and eventually, Wilhelm thinks the gym and fitness center might be, too.
A campaign currently is underway to raise the last bit of $18.5 million to underwrite expanding the new center. The Union Pacific Foundation recently donated $75,000 toward the project.
Kaye hopes that her friend's name will serve as a special reminder to all the girls involved in Omaha's Girls Inc. program. "Katherine was someone who struggled," Kay said. "Her parents died, and she was split apart from her siblings who were all moved to different states. She overcame a lot of obstacles in her life. Katherine's name should speak to the girls. I hope it tells them that their station in life doesn't determine their destination."
For more information on Girls Inc., or to support your local chapter, please visit girlsinc.org.