Eighteen-year railroader Jan Yates, yardperson, is a well-known figure on the Houston Service Unit.
Subscribe to
Inside Track
As a six-year Army veteran, Yates sees the value in camaraderie and teamwork – so she's made it a point to get involved day-to-day with her Union Pacific team. Yates belongs to several Employee Resource Groups (ERGs), including BEN, UPVETS, BRIDGES and LEAD.
She's proudest of being a service unit coordinator for Operation RedBlock, an employee-led program designed to educate, intervene and refer team members to appropriate support services to attain healthier, substance-free lifestyles. Yates sees railroading as a team sport, and she's ready to do her part.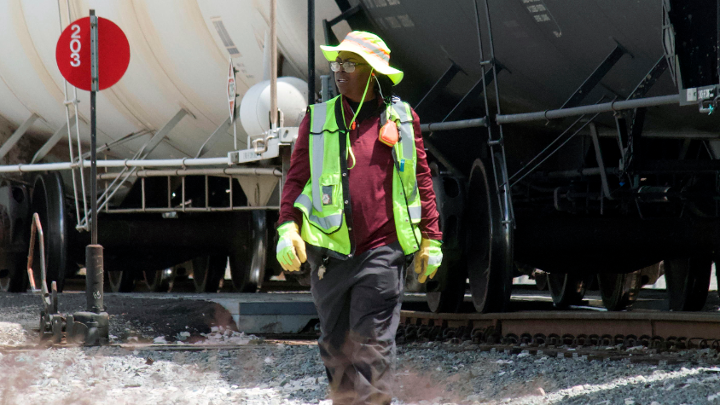 "Railroading is more than a job; it's really a career, and you can go as far as you're determined to go with UP," Yates said.
Yates' days in Englewood Yard can vary greatly as she inspects the condition and operation of equipment to ensure safe and timely train operations.
"My team members and managers are responsive to any situation in the yard," Yates said. "Recently, I had a difficult switch to operate at a Galena Park yard job – I was barely off the radio, when co-workers showed up to help."
Yates still recalls and appreciates several co-workers' words of encouragement during the early days of her career, including those spoken by Locomotive Engineer Darrick Childs: "He told me to stick with it, and it would all be OK."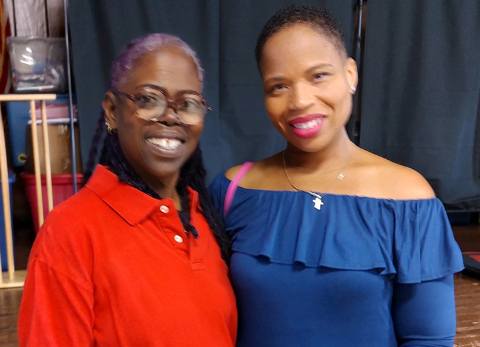 Yates is part of a Union Pacific group dedicated to encouraging women to join the railroad. As part of its ESG initiatives, the railroad set aggressive 2030 DE&I goals to increase its people of color population to 40% and double its female population to 11%.
"I've talked to quite a few women at job fairs and encouraged them to join the team," Yates said. "It's an excellent, fulfilling and gratifying career."