Crack open a cold one.
Union Pacific cut the ribbon at its new Kinney County Railport on Nov. 3. Located between Eagle Pass and Bracketville, Texas, the $40 million facility will support the growing needs of import beer businesses near Piedras Negras, Mexico. At the railport, rail cars will be cleaned, maintained and prepared to meet food-grade guidelines specified by Union Pacific's customers. Once cleaned, the cars will be transported to Mexico to be loaded with beer bound for the U.S.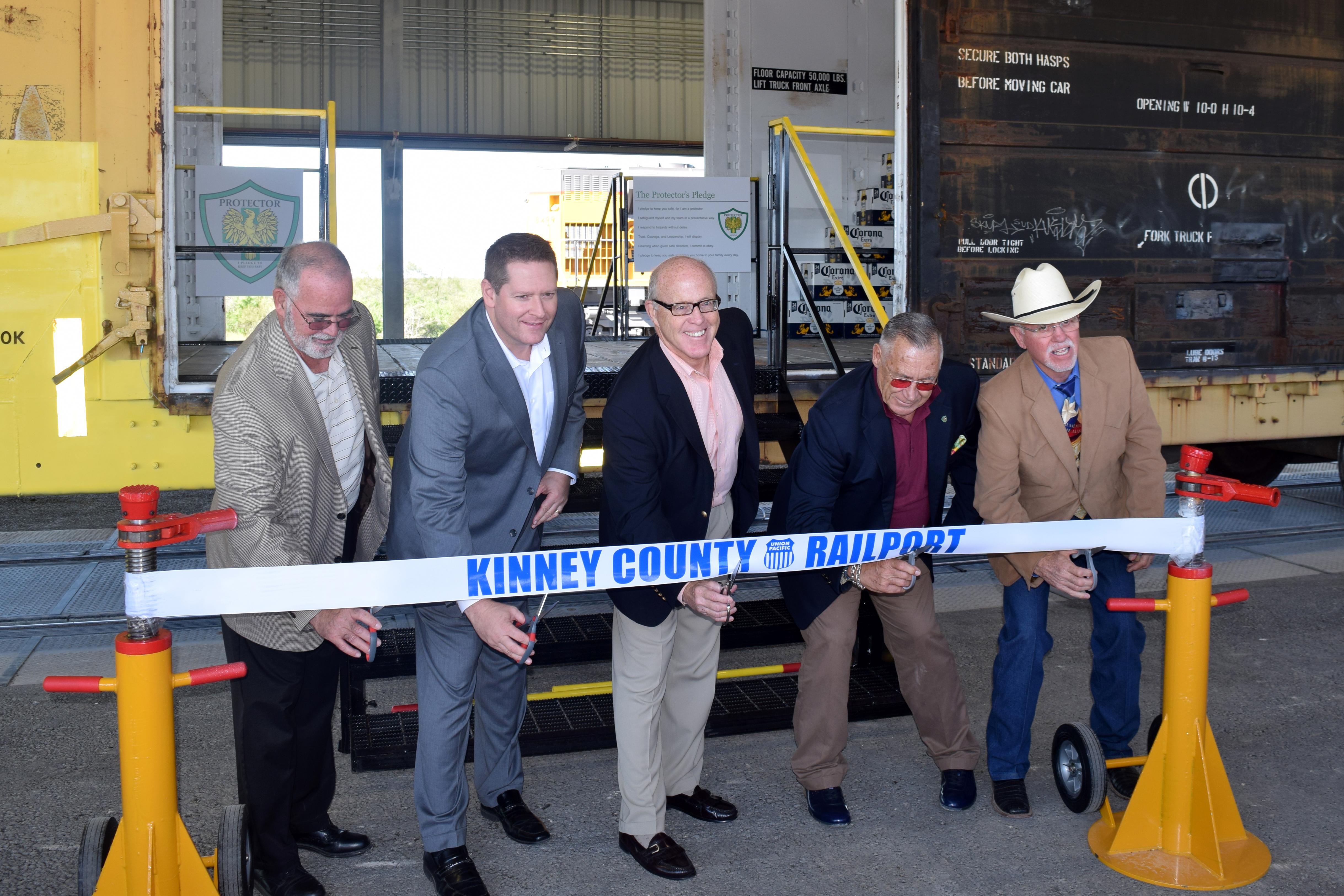 "The Eagle Pass gateway will become a pipeline for millions of cases of beer crossing the border annually," said Jason Hess, Union Pacific vice president and general manager – Agricultural Products. The facility also will improve rail traffic fluidity, which should alleviate congestion that stops or slows trains in Texas, potentially decreasing drivers' wait times at crossings.
Beer isn't the only thing Union Pacific is bringing through Kinney County. The railport will operate seven days a week, creating more than 120 jobs.
"This is going to change Kinney County," said Kinney County Judge Tully Shahan. He added that more private industry jobs will be provided by this facility than any other in the county. Those employees will each get a monthly paycheck, "and they're going to go and spend it somewhere nearby. They'll buy and rent homes, purchase gas. We'll see an increase in the amount of sales tax collected. This money will enable us to protect our water, educate our kids, and provide more fire protection, emergency medical services and law enforcement. The annual increase in tax revenue is estimated at $500,000."
As a new member of the Kinney County community, Union Pacific has already contributed to several community development projects.
"It's not just the taxes. This year, Union Pacific has given us a $25,000 grant to build a learning center in Brackettville," Shahan said. "They've also helped our high school refurbish the gymnasium. That was a $3,500 grant. They sponsored the Walk for Life cancer program on Oct.1. This is going to be an immediate impact for us. It will bring progress to our community."