Most students bring home stickers or postcards as souvenirs from their class field trips. Claudia Coronel's 6-year-old son Adrian brought home a grocery list.
Subscribe to
Inside Track
Adrian's class visited LA Plaza De Cultura y Artes and learned to make healthy tostadas using organic ingredients including green onions, spinach, cherry tomatoes and tortillas. He couldn't wait to share the recipe with his family.
LA Plaza De Cultura y Artes is a museum and cultural center in downtown Los Angeles, California. In addition to exhibitions on Mexican, Mexican-American and Latino history in L.A., the center is home to the Edible Teaching Garden and Culinary Arts Program.
"Kids learn sustainable practices, and we teach about having an appreciation for nature and how it can improve our lives," said Johanna Larios, former Garden Program manager.
Schoolchildren and parents take part during field trips and family days, picking fresh, organic food from the garden and using it to make traditional recipes. More than 50,000 students have participated since 2011.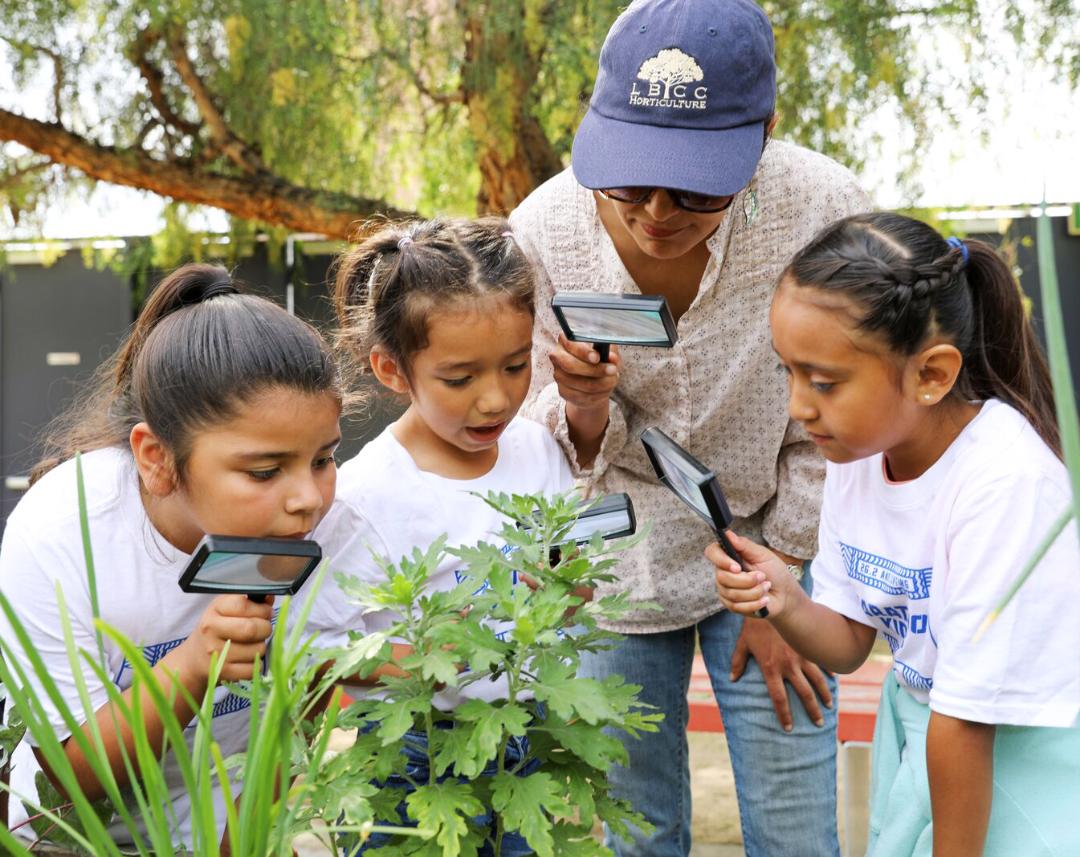 "Our objective is to help schoolchildren get to know their ancestral roots through food and agriculture," said Abelardo de la Peña, Jr., marketing and communications director at LA Plaza. "They get to see, smell, touch and taste the different plants, flowers, fruits and herbs, many of which have their roots in Latin America."
The program gives families like the Coronels the knowledge to make inexpensive, healthy food at home with help from partners like Union Pacific, who donated $20,000 to the Edible Teaching Garden and Culinary Arts Program in 2018 through its Community Ties Giving program.
One of the Community Ties Giving Programs' missions is to help support special places in railroad communities that celebrate cultural diversity, artistic expression, the environment and social interactions.
"When students leave LA Plaza, they leave excited; they leave happy; they leave sparked," said Armando Rodriguez, Culinary Arts Workshop manager.
The program shows children, families and the community how to live healthy lives
"Kids who visit LA Plaza learn the importance of healthy eating," de la Peña said. "They're able to take it back to their families and incorporate it into their day-to-day diet."
Many of the children live in lower-income neighborhoods and don't have large yards or green spaces. The program has inspired several neighborhoods to start community gardens. Families with garden access are more likely to eat vegetables and have improved health.
"Oftentimes families get busy and start eating fast food at higher quantities," de la Peña said. "As a result, their health declines, and they lose that connection with their ancestral heritage. The gardens bring back that connection and healthy lifestyle."
De la Peña receives dozens of letters from children and parents thanking LA Plaza for encouraging them to cook nutritious meals at home.
"They show us we are making an impact -- in a very organic way," de la Peña said.