Thanks to extensive outreach efforts, firefighters from 22 fire districts and departments received hazardous materials (hazmat) response training in Union Pacific's largest-ever class of its kind in central Louisiana.
Subscribe to
Inside Track
"We're excited to be building community relationships," said Tom Robinson, manager-Hazardous Materials, Supply Chain. "There's a lot we can do to support local emergency responders."
More than 230 firefighters and first responders from Rapides Parish, Louisiana, gained hands-on experience on real-life equipment during the day-long "Railroading 101" class.
"Most annual hazmat training is book work and PowerPoint slides. Physically interacting with locomotives and rail cars under the guidance of Union Pacific personnel is invaluable," said Matt Robertson, training officer, Alexandria Fire Department, Louisiana. "We rarely see railroad emergencies, so completing our annual training with real equipment passing through our city was meaningful."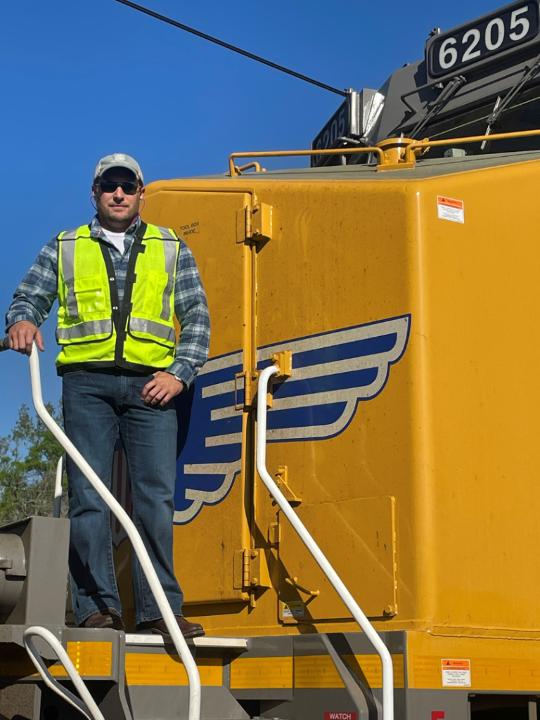 Outfitted in personal protective gear, rotating shifts of local full-time, part-time and volunteer firefighters, as well as training candidates, participated in day-long sessions on locked switches at Alexandria's repair track.
Participants were able to learn railroad safety best practices, then actually manipulate protective housings, valves and fittings, and truck components on locomotives, boxcars and tank cars to apply the same chlorine kits and Midland capping kits used in emergency response scenarios.
"My favorite part of the day was the locomotive orientation," Robertson said. "Getting to see the safety shutoffs inside the cab, as well as the orientation on the electrical and diesel systems, and the exterior shutoffs, was interesting."
Railroad personnel provided full-scale response guidance: contacts, resources and how to read rail car markings, as well as insight into Union Pacific's emergency response and recovery processes.
"This is true community engagement," said Drew Tessier, senior director-Public Affairs, Corporate Relations. "Thank you to the Gulf Coast Service Unit, Manager Tom Robinson, Locomotive Engineer Cory Van Mol, Brakeperson Lee Litton and Locomotive Engineer Earnest Recard for being UP's driving force behind this effort."
If Union Pacific offered the class again next year, would you recommend attendance for your team members?
"Yes, 100%," Robertson said. "I received a lot of positive feedback from my department – we enjoyed it, and half of my department was able to participate over the three-day period."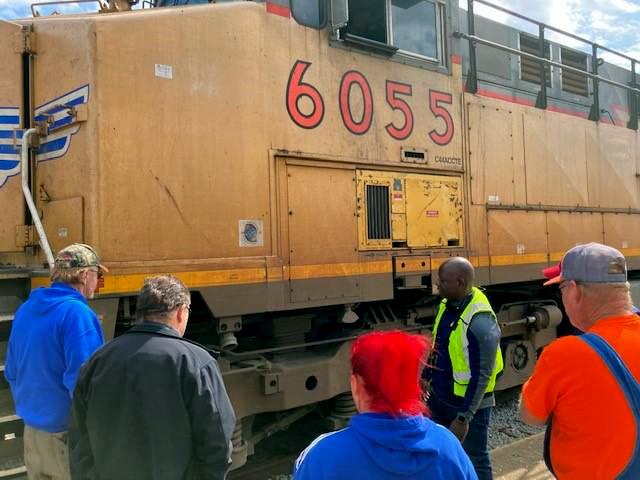 In the event of a Union Pacific emergency, please contact the railroad's Response Management Communications Center at (888) UPRR-COP.
Did You Know?
Many chemicals, including ethanol, are considered hazardous materials. Thanks to robust tank car designs, technologies that monitor track and rail car health and first responder training, rail is one of the safest modes of transportation for moving hazardous substances. In fact, more than 99.999% of all hazmat moved annually by rail reaches its destination without a release caused by a train incident.