Spend some time with Kari Kirchhoefer and you'll see she's bullish on capturing new business for Loup Logistics, a Union Pacific subsidiary that offers door-to-door intermodal shipping, transload and logistics services. Named the company's vice president last September, Kirchhoefer discussed her new role and vision.
Subscribe to
Inside Track
Can you walk our readers through exactly what Loup does and how it is integrated into Union Pacific's Marketing and Sales organization?
Kari: We provide door-to-door transportation services, including transloading, warehousing, cross-border expertise, shipment visibility and supply chain optimization. Our major platforms are retail auto parts, wholesale intermodal, Cold Connect and carload. This is supplemental to railroad volume — think of it as extending the railroad's reach and bringing the railroad to customers that wouldn't have it otherwise.
You've been at the helm of Loup Logistics for two months; what's your vision for Loup?
Kari: Our team vision is to further expand our platform and bring new commodities to Union Pacific. A good example of this is Cold Connect. We are going after fresh produce in Washington and California that's traditionally moved by door-to-door truck service. We're building a truck on each end, using warehousing to mix multiple fresh produce commodities — like carrots, onions and potatoes — and deliver to market in a timely manner. To the customer, it appears as a truck on both ends and they don't know it moved via rail during its journey. We look to significantly grow this platform in 2020.
Unified Plan 2020 drives us to look at business in new ways; how is Loup taking advantage?
Kari: The railroad significantly improved its manifest service through Unified Plan 2020, enabling us to successfully convert traditional unit train business into manifest. A great example is our line pipe business that historically moved via unit train. We previously built this boutique service requiring multiple days to load the train at origin and multiple days to unload at destination. We now are spotting the customer 15-20 cars daily and pulling the loads each day.
Our improved manifest service and switching the customer daily has allowed transit to be very consistent with our historical door-to-door unit trains, and in some cases, we move the manifest service quicker. We call this our "Pipeline Express Product," and it's been a real win with the customer.
The new year is fast approaching; where does Loup need to focus in 2020?
Kari: Our No. 1 focus is growth. We have aggressive business development goals in all of our major markets. A big opportunity for us is in tier and aftermarket auto parts. We have a small space there, and we're aggressively pursuing more. It's all about penetrating business that moves only by truck today.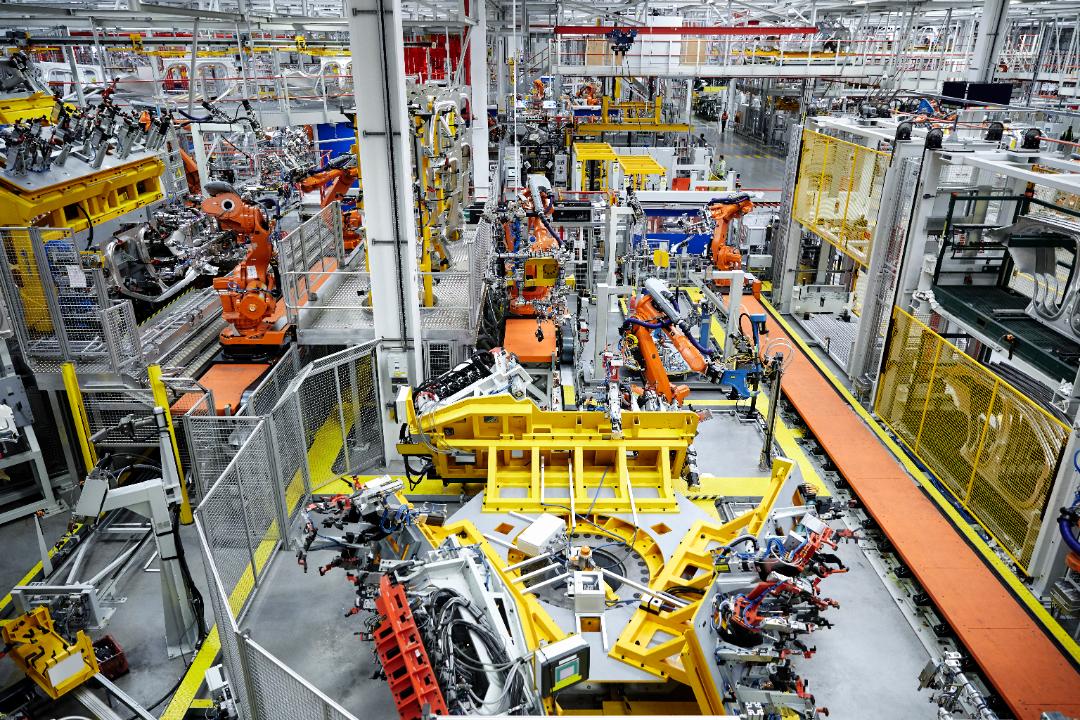 Technology plays a large role in the railroad's growth and evolution. What's an example of new technology benefiting Loup?
Kari: Investing in technology to assist in growing Loup's business is critical. We're onboarding a new Transportation Management System, giving us the ability to optimize services across our vertical markets and provide customers better visibility tools. We are a logistics arm, and technology is at our core.
With lower volumes and some talk of a recession ahead, let's talk how to weather these challenges.
Kari: We need to continue to focus on providing a strong service package for our customers. Exploring new markets — such as fresh produce, border wall products and tier/aftermarket auto parts (non-traditional rail customers) — is key.
Let's help readers get to know you. How did you get into the railroad business?
Kari: Growing up in Omaha, I was very familiar with Union Pacific. After graduating from Northwest Missouri State University, I applied to a blind newspaper ad for what then was called the Direct Marketing Center. I was fortunate to land an interview and hired on with UP in October 1992. I've held many jobs in the company and spent time in our Spring, Texas, office in a field sales role.
You've held a variety of Marketing and Sales leadership positions at Union Pacific; describe your leadership philosophy.
Kari: My leadership philosophy is to hire good people and provide an environment where our team can be creative and their voice/ideas can be heard. It's important to understand employees' goals and work with them to achieve those.
What advice would you like to share with fellow female employees seeking leadership roles?
Kari: There are no bad jobs, only opportunities for us to improve our skillsets. The jobs that scare you the most are usually the ones you should take. Surround yourself with people who think differently than you, and be willing to listen to their ideas. This will help avoid group think and encourage risk taking and creativity.