For General Director Mark Kelehan, metal lunchboxes hold treasured memories of childhood milestones, pop culture moments, and cherished times with friends and family. These colorful and nostalgic time capsules capture specific cultural moments that shaped a generation's formative years – and many still resonate today.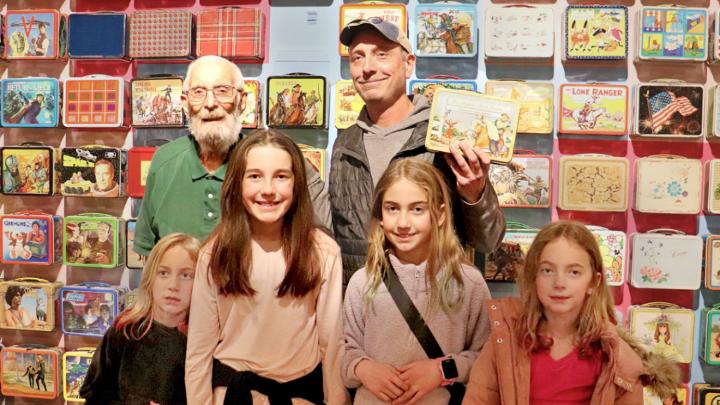 "This project is about taking something like lunchboxes (which I love) and telling a story no one really knows of a high-stakes industry and the illustrators, contract lawyers and manufacturers under pressure to put out millions of lunchboxes every year," Kelehan said.
His personal collection includes more than 1,000 metal, plastic and vinyl lunchboxes, as well as original proofs, metal production sheets and licensing contracts from the 1950s-1980s. Cover imagery ranges from Mickey Mouse, Superman and Star Wars to Popeye, Yogi Bear and the Jetsons to icons like The Beatles, Indiana Jones and Rambo.
"Over the last 30 years, I've done research at the Smithsonian and University of Connecticut – initiating conversations with illustrators, collectors and lunchbox company employees from the 70s to today," he said. "I've spent a lot of time involving my family, especially my four daughters, in this project."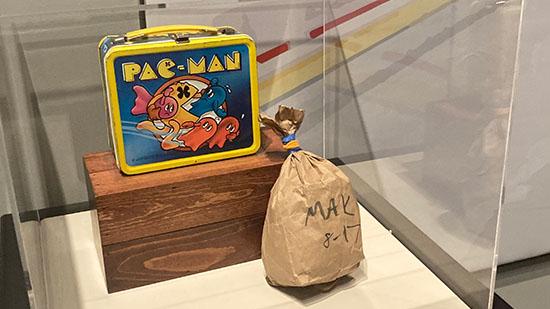 Kelehan's love of lunchboxes started simple, with a spark of emotion. In 1994, he was walking around an Omaha flea market when he spotted a slightly beat-up 1980 Pac-Man metal lunchbox. He spent the $15 because it brought to mind sitting around the Atari, playing games with his brothers.
As the years have gone by, his collection has grown with additions from flea markets, thrift stores and garage sales, as well as eBay and Facebook.
"At this point, I'm quite selective – I look for ones I don't have, or that are truly unique or rare," Kelehan said. "But I rarely turn down an opportunity to buy a large collection at a great price."
The most priceless items in his collection? Those that remind him of loved ones. His mother, who passed in 2020, loved taking her sons to scour thrift stores and flea markets in search of hidden treasures.
Subscribe to
Inside Track
"My mom gifted me this passion for collecting, and this is a tribute to her," Kelehan said. "What I've learned over the last several years is you should find time to ensure you don't leave anything on the table, nothing is guaranteed in life. The process of creating a vision that's meaningful to my family and friends, that's motivating and fulfilling to me."
Creating a shared vision with team members also plays a big role in his railroad career. In his day-to-day, Kelehan leads Union Pacific's Mexico Sales team, supporting international commerce and customers.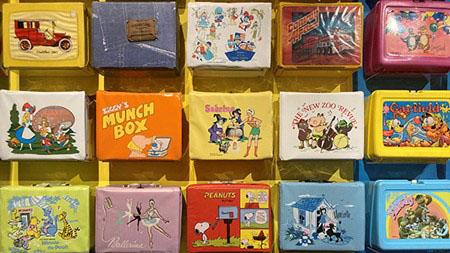 "I enjoy interacting with customers and learning more about Mexico's culture," he said. "I've learned so much from my team, and we really work well together. Everyone supports and is open with one another, which makes for an excellent team culture."
Kelehan recommends taking advantage of opportunities to learn and grow, both personally and professionally.
"Union Pacific is a large company with so many opportunities," he said. "Where you start your career will most likely be different from where you end it. To be successful in railroading – and collecting – requires setting a goal, and having passion and persistence to achieve those goals while treating everyone with respect."
The Lunchbox: Packed With Pop Culture
Ready to take a trip down memory lane? Visit Kelehan's collection, on display at Omaha's Durham Museum through Sept. 3, to learn more about the people and processes who brought these practical art objects to life.