Imagine a sea of sweaty faces in a park on a hot summer night aglow in orange and blue stage lights, dancing to the warm beat of international college rockers Beach House and hip-hop star Princess Nokia performing under a stage banner emblazoned with the Union Pacific shield.
I'm not describing Lollapalooza, Coachella or Austin's South by Southwest. I'm talking about Omaha's Maha Music Festival. The annual concert has been sponsored by Union Pacific for the past two of its 14-year stretch, including the festival held the end of July at centrally located Aksarben Village ("Aksarben," for those of you who didn't grow up around here, is "Nebraska" spelled backward). Why would a 160-year-old railroad sponsor a two-day rock concert that attracts upward of 10,000 people – 84% of them under the age of 45?
First, Maha is one of the most well-run two-day music events in the Midwest. This comes from someone who, when he's not working his railroad job, has written about the national and local independent music scene for more than 30 years. In addition to attracting some of the best bands in the country, Maha also supports a wide array of statewide nonprofit organizations at its Community Village – a carnival-like midway that's as fun as it is educational.
Needless to say, the job-recruiting possibilities at Maha were obvious. Of the festival's primarily Generation Z and Millennial-aged audience, more than half who attended the event in 2021 held an associate or bachelor's degree; an additional 25% held a graduate-level degree or higher. That's a prime audience for a company hoping to hire 1,400 employees in 2022, many in the STEM and management fields as well as craft professionals.
This year at Maha, Union Pacific hosted a large recruiting tent set up along the festival's midway, where our talent acquisition team played games, handed out UP-branded tchotchkes and, most importantly, answered questions from almost 1,000 potential job candidates about what it's like to work for the railroad.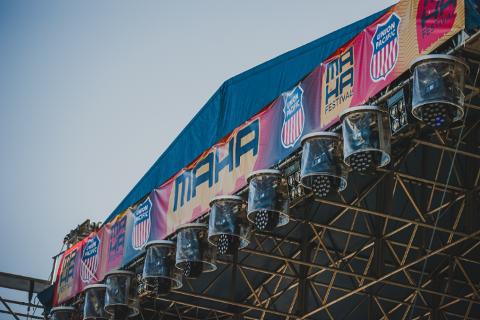 But the benefits of sponsoring Maha go beyond recruiting. Once we've hired someone, it's just as important to retain them. Events like the nonprofit Maha Festival, as well as the many other community activities and organizations Union Pacific sponsors through its Community Ties Giving Program, are important to the future of the city of Omaha. They change how the city is reflected in national conversations, help the region attract talent, and give people another reason to stay living and working here.
When we surveyed our Omaha-based employees, asking which local event the railroad should sponsor, Maha Festival was the clear winner. That's not surprising, considering outside research shows 73% of Omahans rank the festival among the city's top three activities or attractions, along with our world-famous Henry Doorly Zoo and the nationally televised College World Series.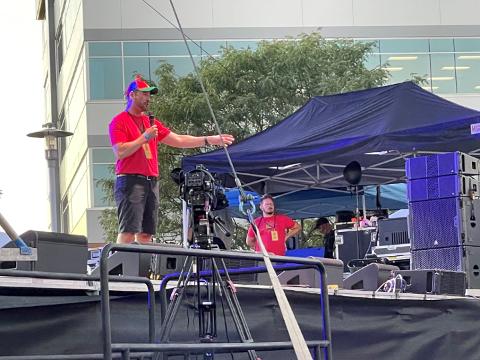 As David Black, incoming director-Corporate Relations who oversees our Community Ties Giving Program, said while introducing festival co-headliner Princess Nokia from the Union Pacific Stage: "Union Pacific is proud to support the local arts community and proud to be a part of Maha Festival. Now let's rock!"
Subscribe to
Inside Track