Close your eyes and picture a majestic landscape. Listen for chirping birds and the rustling of leaves. For Union Pacific Project Manager Josh Ford, a visit to Montana's Glacier National Park changed his perspective – he found a place of hope.
Subscribe to
Inside Track
"Just prior to our trip, I was diagnosed with Type 1 diabetes and was depressed," Ford said. "Successfully conquering a big hike in a beautiful place with my family really inspired me, in spite of my recent change in health."
National Parks have long been a source of awe and wonder, and Union Pacific was there at the beginning. The relationship dates back to 1903, years before the National Park Service was established, when Union Pacific and the Chicago and North Western formed the "Bureau of Service to National Parks and Resorts." The organization served the pristine areas of the U.S. West that were otherwise nearly impossible to visit. When the National Park Service was established in 1916 the railroads were an immediate partner. Union Pacific eventually constructed the lodging and public facilities at Yosemite, Yellowstone, Glacier and Grand Canyon parks.
Union Pacific and the National Park Foundation are building on this legacy with a $3 million, multi-year partnership to encourage next-gen adventurers to explore America's national parks, trails and monuments.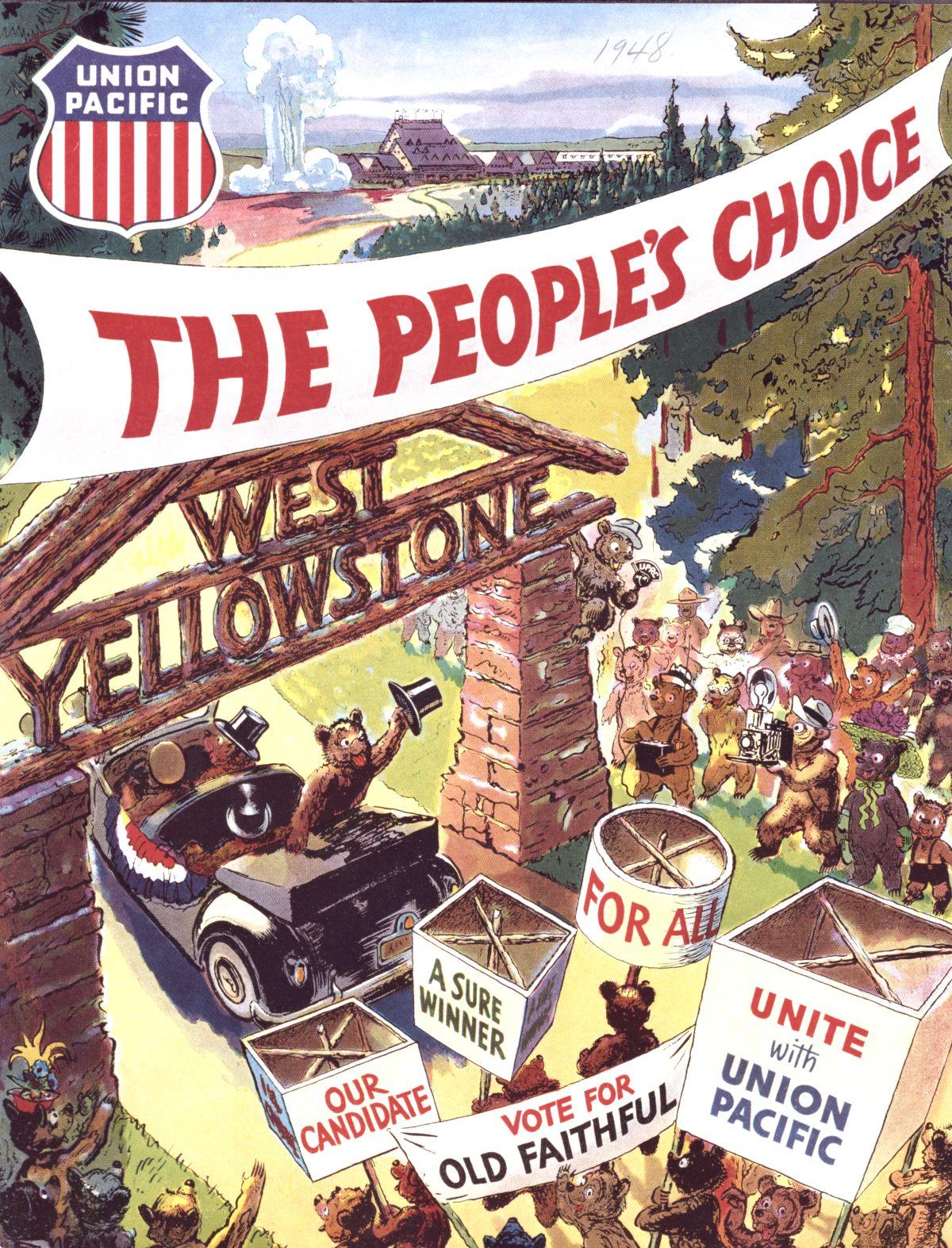 "I recommend the national parks to everyone," Ford said. "Union Pacific employees and their families especially may be interested because of the role Union Pacific played in their history."
Union Pacific also supports the Find Your Park initiative, inspiring all people to explore the diversity of natural, cultural and historical sites of the National Park System. The initiative hopes to encourage all generations, especially younger generations and their families, to take a break from today's technology-driven world to explore the national parks, trails and monuments in their own backyard.
"There are so many different things to see," said Elizabeth Zeigler, a Union Pacific manager in Marketing & Sales. "The parks are a perfect place for families and truly one of the greatest treasures our nation provides."
Zeigler has been to 11 national parks and is sharing her passion with her 4-year-old son, who already has visited four parks. There are opportunities to explore "America's backyard" in every state where Union Pacific operates.
"There are so many beautiful places, I encourage everyone to take time to visit and appreciate what this country has to offer," she said.
Find out more about Union Pacific's efforts to support the National Park Foundation at http://up.com/ExploreAmericasBackyard.