Despite being points of pride for most communities, it's easy to take playgrounds for granted. For most people, their primary role is to keep kids occupied – and out of their parents' hair -- throughout long summer days.
Subscribe to
Inside Track
But Associate Professor Deborah Wisneski, an early childhood education specialist at University of Nebraska at Omaha, says playgrounds play a much more important role.
"Playgrounds offer children the opportunity to face physical and cognitive challenges not always found in the natural world," she said. "It gives children an opportunity to experiment with freedom and make mistakes, which are vital to their development."
She said kids aren't just goofing around hanging from those monkey bars; they're developing physical, cognitive, social and emotional skills. "We often think of learning as just happening in a school desk, but actually children are learning all the time," Wisneski said. "Children learn best when they're playing."
On the other hand, not being able to play can lead to depression and obesity, according to the US Play Coalition, a partnership of educators, parents, physicians and psychologists. Lack of playing also can threaten learning and concentration abilities in children with Attention Deficit Disorder (ADD).
Those are some of the reasons the Union Pacific Foundation donated $104,000 to help build playgrounds in 10 communities throughout its Northern, Western and Southern regions in 2017. The grants were funded through the Community Ties Giving Program, whose mission is to build safe, prosperous and vibrant communities in the areas Union Pacific employees live and work.
One example is in McGehee, Arkansas, where once was a plain patch of grass is now the site of jungle gym, swing set and benches.
"Our vision for McGehee is to have the best possible facilities for our children and young adults," said McGehee Mayor Jeff Owyoung. "This playground is helping kids build relationships and explore the outdoors. I know they are making memories."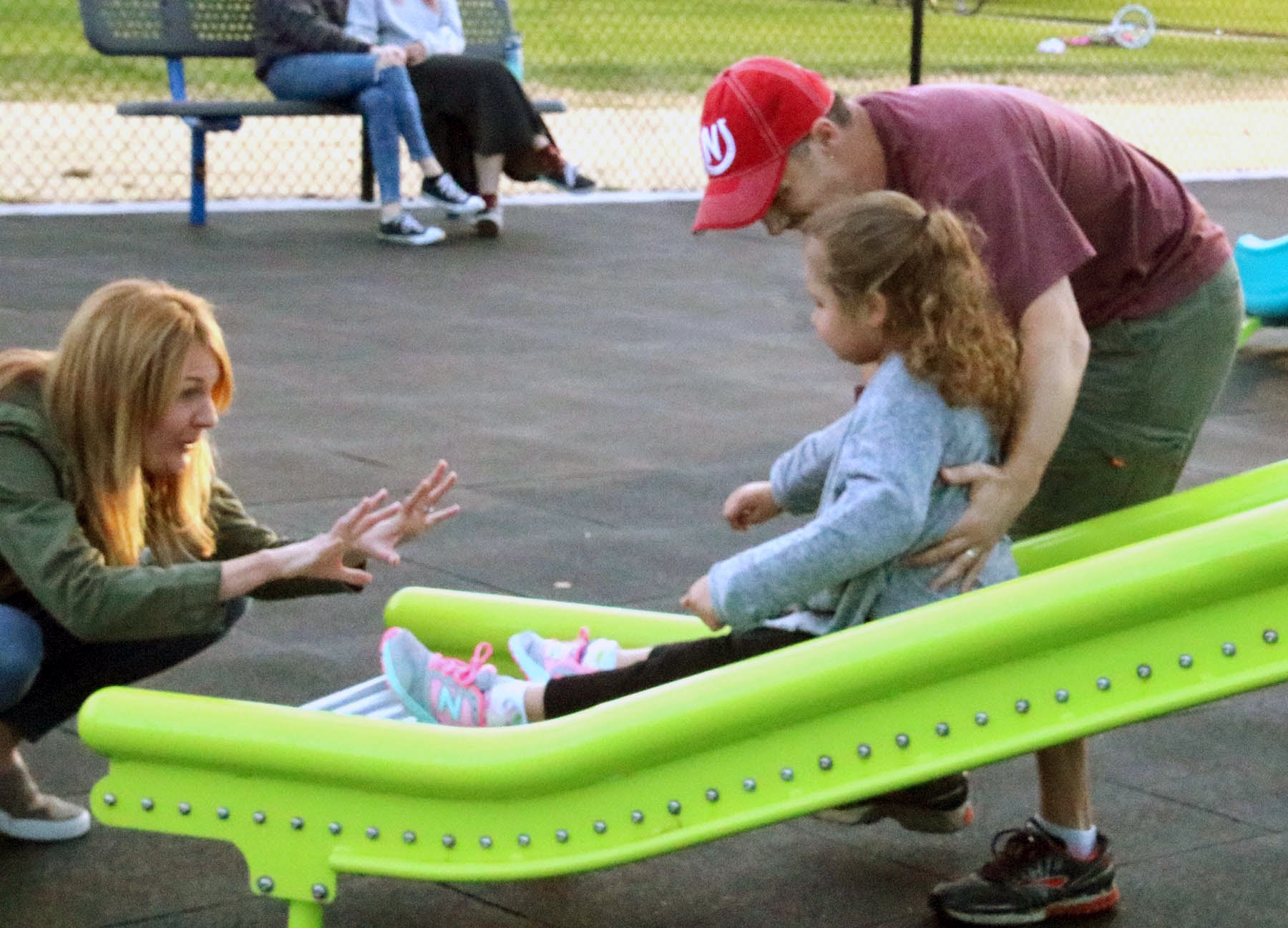 City Clerk and Treasurer Ronda Whittaker of Kootenai, Idaho, said she was knew the benefits of play when she applied for a grant for her town's playground. "It is the only park we have in the city," Whittaker said. "I wanted to make sure our children will have equipment to use for years to come."
The playground, located near an elementary school and several daycares, is constantly used "even when there is three feet of snow on the ground," Whittaker said, adding since it opened, the park has boosted town spirit.
Wisneski said public play spaces and playgrounds are community builders. "They're where you make friends, where you get to know your neighbors," she said. "I think they're just as valuable for the parents as they are for the children."
Community fellowship motivated construction of an inclusive playground built in Columbus, Nebraska, partially funded by a Union Pacific grant awarded to the Arc of Platte County, an organization committed to helping children and adults with developmental disabilities secure the opportunity to choose and realize their goals of where and how they live, learn, work and play.
To aid accessibility, the playground's play surface is made of black rubber matting that allows children with wheelchairs and walkers to safely move around. Other special features include ramps to the jungle gym, wheelchair swings, sensory pieces, a roller slide, rocking boat and merry-go-round with straps.
The Arc hosts summer camps and monthly programs for children with special needs. Before the park was built, many campers were not able to participate in outdoor activities.
"A lot of the kids in wheelchairs had to just sit on the side and watch everyone else play," said The Arc's director, Tammy Augustine. "Now all the children can enjoy the equipment. I see these kids playing and developing friendships."
Augustine said she never predicted how the park would help community veterans. "It is amazing to witness veterans, who have lost limbs or have mobility issues, play with their children for the first time in years," she said.
Ten playgrounds built throughout Union Pacific's regions have brought families together and fostered imagination. Lindsey Douglas, the director of public affairs for Kansas, Missouri and Eastern Nebraska, believes promoting creativity and friendship is what Union Pacific stands for.
"Building a playground for a community in need is Building America," Douglas said.