A turning point in community arts and culture is coming to the Council Bluffs, Iowa, area, as Pottawattamie Arts, Culture and Entertainment (PACE) renovates and expands the historic Harvester II building into a nearly 95,000-square-foot facility with Union Pacific's help through the Community Ties Giving Program.
Subscribe to
Inside Track
A four-story, multiuse complex will become the Hoff Family Arts and Culture Center, with studio space for artists, exhibit areas, classrooms and an industrial grade kitchen for restaurant startups. The new Polina & Bob Schlott Performing Arts Center will be added onto the building, featuring a 280-seat theater where performances will take place on the UP stage - a fitting reminder of the building's rich history on the railroad.
Positioned directly along the rail lines of the Council Bluffs Subdivision, the Harvester II building was once a dealer and distribution center for the McCormick Harvesting Machine Company, later known as International Harvester, from the 1890s until it was closed in 1964. The building remained mostly unused after closing, until renovation and expansion recently began. The facility comes as part of a greater effort to revitalize the neighborhood as a new arts district for the community.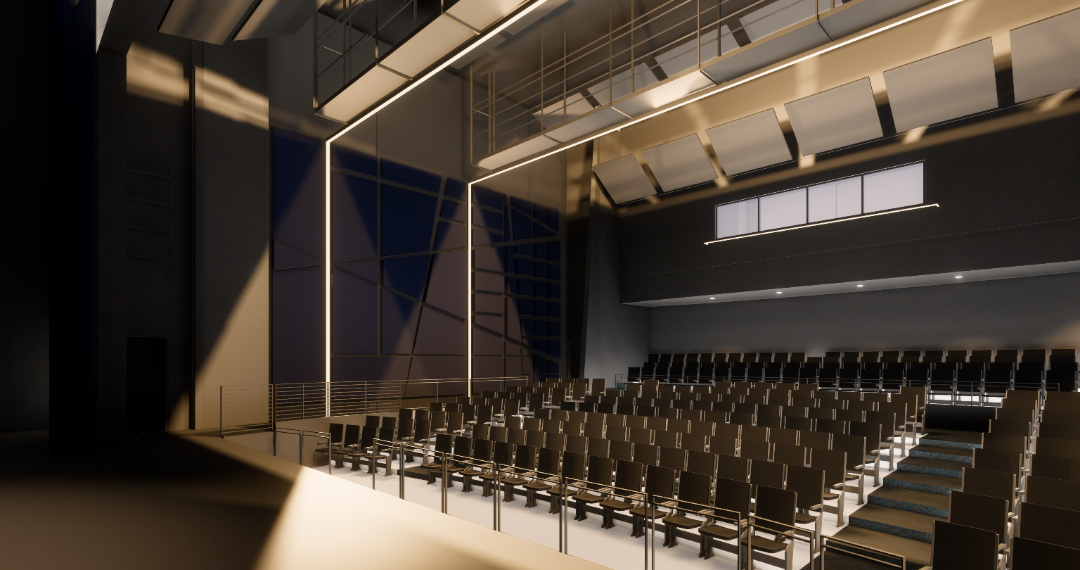 "This is a transformational project for the neighborhood and Council Bluffs," said PACE CEO Danna Kehm. "It will help build a strong future for regional artists while honoring the previous institutions that helped bring the arts to where they are today."
PACE is a Community Ties Giving Program regional partner, receiving multiyear support. Regional partners are selected by invitation only, and commitments are designed to have long-term community impact in at least one of UP's three social impact goal areas: safety, workforce development and community spaces.
"The arts can be a powerful force in creating vibrant communities," said Scott Moore, senior vice president-Corporate Relations and chief administrative officer. "UP strives to bring the diverse arts and cultures of the region together through projects like the state-of-the-art Hoff Center."
The Hoff Center is scheduled to open in spring 2020. It will become the home to PACE and four additional local nonprofits: The American Midwest Ballet, the Kanesville Symphony Orchestra, Chanticleer Community Theater and the entrepreneurial food incubator, Kitchen Council. Additional spaces will be open for other nonprofits to use on a regular basis.
UP engages in local, regional and national partnerships annually and gave more than $20 million to 2,600 nonprofit organizations in 2018.