This story is part of a series that highlights the dedication of Union Pacific's 50-year employees.
Subscribe to
Inside Track
Most 5-year-olds are lucky to hang out with toy trains. But at that age, Randy Smith was visiting real locomotives on a regular basis. His father Thurman, a locomotive engineer, took Smith with him to work about once a month when he was a child and as Smith got older, even let him ride on the engine.
That sort of thing wouldn't happen today, Smith said, because of new regulations. But it's one of many memories that inspired the Dupo, Illinois, native to follow in his father's and grandfather's footsteps as a lifetime railroader.
"He's proud of his railroad heritage," said Doug Gilman, manager-Operating Practices and one of Smith's former supervisors. "He has old-time books, seniority rosters, rule books from 40 years ago and other railroad artifacts he likes to show people."
Smith was hired on May 27, 1970, to work as a locomotive fireman for the Missouri Pacific Railroad. He worked the previous summer in the same job before heading off to study at Southern Illinois University. After a semester, he was lured back home by the prospect of a full-time job.
"I was living at home with my parents and working with my dad as he taught me how to run a train," Smith said. "Life was just too good."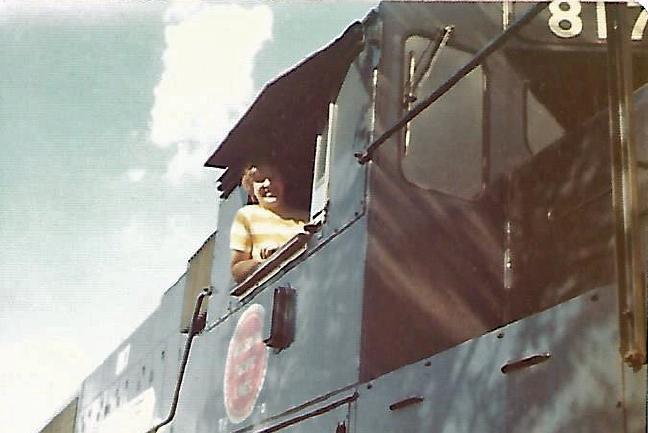 His experience gave him the ability to handle any train, regardless of its size or weight, Gilman said.
"He's one of the best engineers I've worked with," said Conductor Nate Wilson, who regularly worked with Smith. "He can run a train better than many."
Smith remembers several parts of his career fondly — representing Union Pacific in the 2002 Winter Olympics by carrying the Olympic torch a half-mile through downtown St. Louis, and serving as the chairman of the local chapter of the Brotherhood of Locomotive Engineers and Trainmen for almost 40 years.
During retirement, Smith plans to travel, pursue his passion of history and spend time with his wife, Brenda. He'll miss the work and the tradition he's been part of over the past 50 years.
Most of all? He'll miss the people.
"I'll miss all the good times we've had," Smith said.
When he wasn't on the clock, Smith studied, and in 1973 earned a bachelor's degree in political science and geography. A year later, he was promoted to locomotive engineer, a position he's held since recently retiring Dec. 1.
Over the years, his assignments ranged from freight jobs to yard jobs, and his shifts ran the gamut. For the past five years, Smith worked a regular route from St. Louis through Missouri's DeSoto Subdivision. He finished his career working the last four months at Dupo on a yard assignment.