For Jim Levy, the Sacramento Rail Yard is like a piece of gum that's been stuck to the bottom of his shoe for 26 years. That's how the Union Pacific director of environmental management characterized working on remediating the 240-acre section of land just north of downtown Sacramento.
For Jim Levy, the Sacramento Rail Yard is like a piece of gum that's been stuck to the bottom of his shoe for 26 years. That's how the Union Pacific director of environmental management characterized working on remediating the 240-acre section of land just north of downtown Sacramento.
Today, the location that once served as the terminus for the Transcontinental Railroad stands as a symbol of one of the country's most successful Environmental Protection Agency (EPA) brownfield remediation projects ever. More importantly, it represents a tremendous economic revitalization opportunity for the core of California's capitol city.
Used as a locomotive maintenance yard since being founded by Central Pacific in 1863, the Sac Yard also served as the terminus for the Transcontinental Railroad. Southern Pacific took control of the yard in 1870, building and maintaining locomotives on the land until merging with Union Pacific in 1996. More than 130 years of railroading left the land with all kinds of environmental impacts. That's where Levy came in.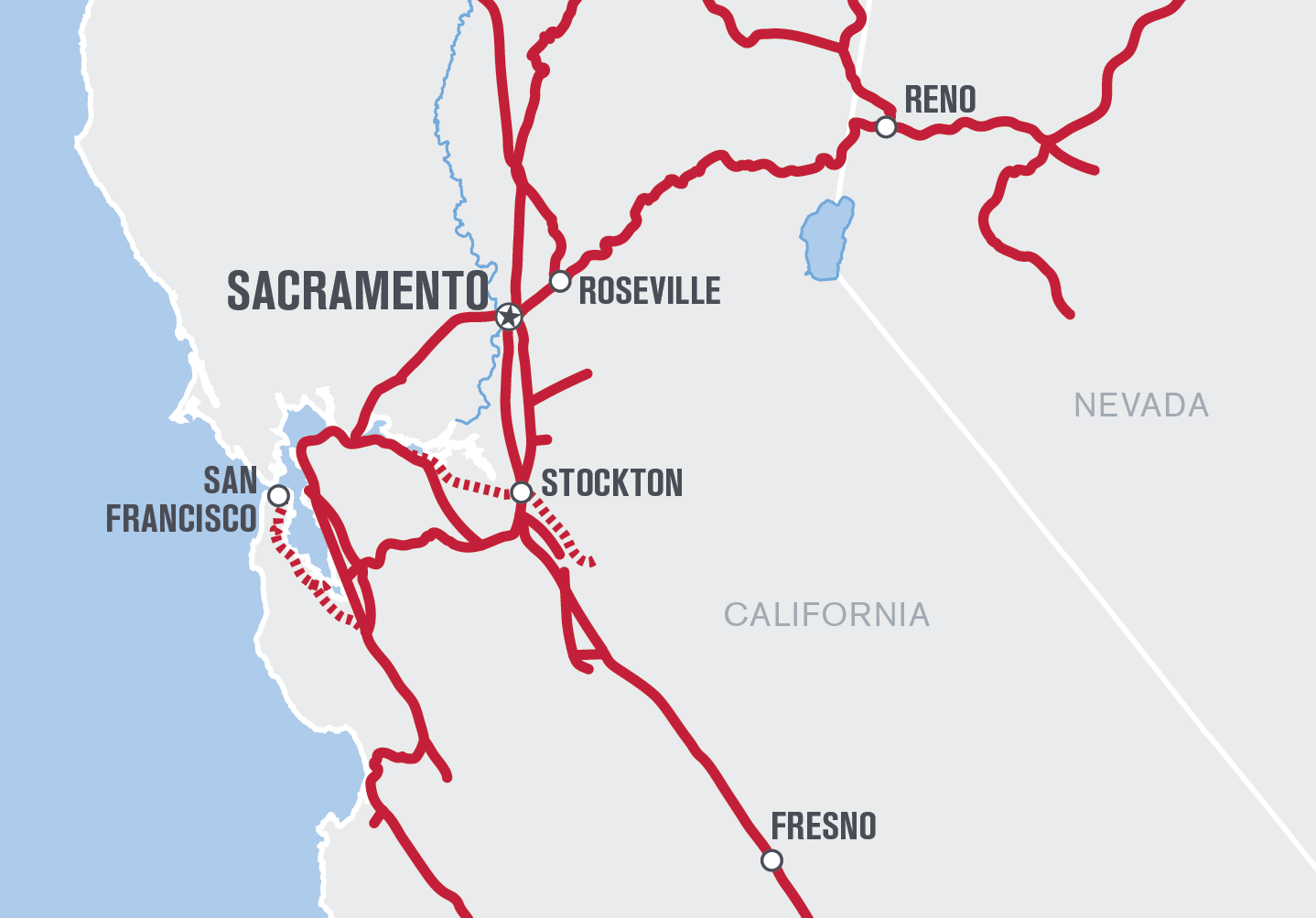 He became acquainted with the rail yard while working for Southern Pacific as an engineering consultant. Union Pacific hired him in 1995, specifically to manage the yard remediation.
Levy had a large job on his hands. To understand the magnitude, take the past into consideration.
"Sacramento Yard was one of the major yards for Central and Southern Pacific for more than 100 years," Levy said. "The scope of industrial activities that went on was pretty extensive. Any work that needed to be done to run a railroad 100 years ago was done on this property. Think forges and foundries where they literally made the silverware for the dining cars, lumber mills for the tracks, carpentry and upholstery shops to furnish the cars and repair shops for every kind of equipment. All of these things impacted the land."
The yard's location presented a problem.
"When the yard opened in the 1860s, the land was a swampy lake," Levy said. "Central Pacific Railroad was given the property under the condition that they fill in the swamp to make the land more suitable for industrial pursuits. Well, filling the swamp left a variety of impacts based on some of the materials that were used."
Levy said such practices were standard at the time.
"The Central and Southern Pacific railroads weren't being evil or bad, they were just doing what everyone else did," Levy said. "Unfortunately, it's the reason why this cleanup has taken decades."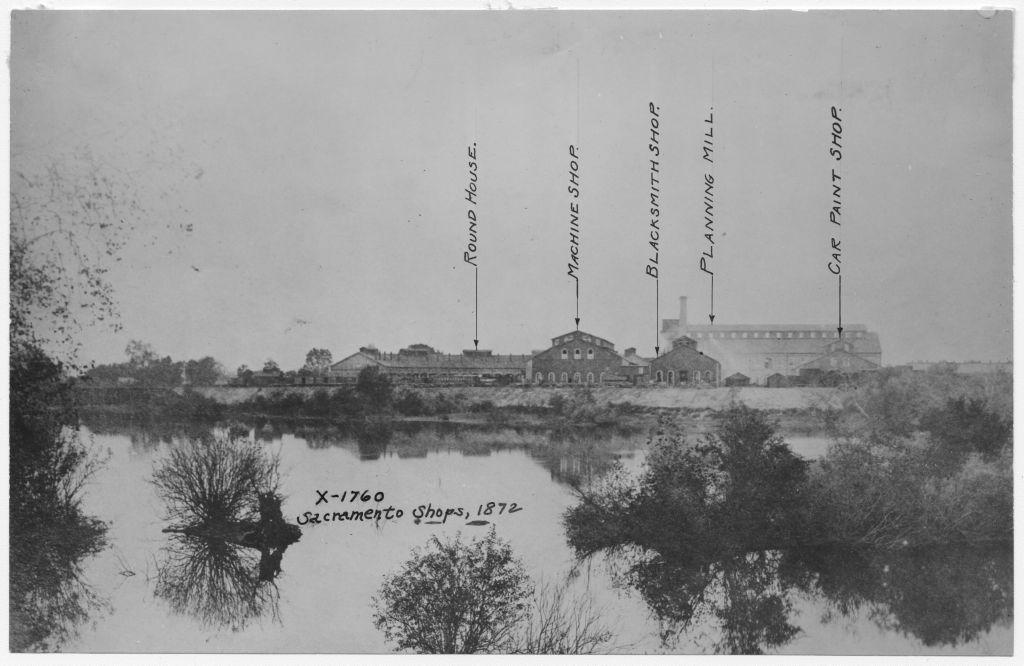 A Massive Undertaking
How do you tackle such a massive project? Levy followed a set of standard steps.
Step One: Investigate
"We began by collecting soil and water samples to determine which specific areas were contaminated," Levy said. "This process took years, because we were constantly checking. Based on one particular set of samples, we knew we needed to look further, deeper." On 240 acres, that's a lot of looking.
Step Two: Evaluate Results and Determine Cleaning Approach
Once environmental specialists determined that the yard needed to be cleaned up, a strategy had to be developed. "That meant looking at all the possibilities," Levy said. "We designed a way to get the work done from an engineering perspective, while abiding by multiple laws and regulations."
Step Three: Start Cleaning
Ultimately, Union Pacific decided the best approach was to divide and conquer. The Sac Yard was split into subunits called "study areas." Each study area was 30 to 40 acres. "By breaking it up, we were able to make things happen a little faster," Levy said. "To solve a lot of problems, we dug up a bunch of dirt and hauled it off."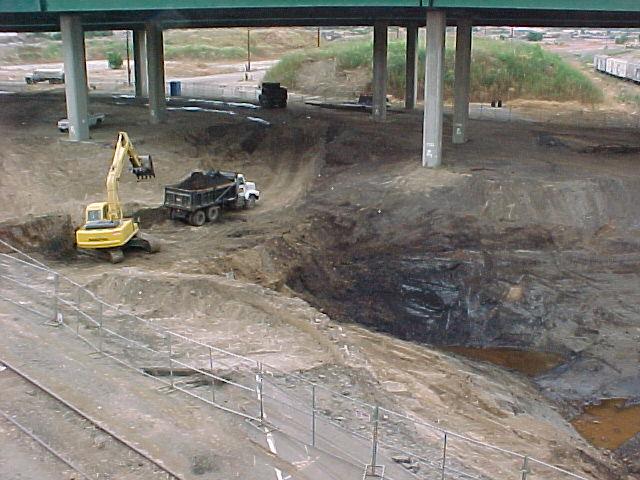 It's not quite as simple as it sounds. Throughout the process, Levy and his team discovered groundwater contamination.
"We immediately put all our effort into controlling the ground water to make sure it didn't move off site," Levy said.
The contaminated groundwater was beneath the heart of the rail yard, at the shops where the Central Pacific started way back in the 1860s. "They're old, beautiful 19th century brick buildings," Levy said. "One area was used for cleaning, which obviously left an impact more than a century later."
Levy designed a 70-foot wall made of cement clay that surrounded the contaminated water.
"Then we installed ground water wells to pump the water out," he said. "It's like putting a straw in a glass. This system allowed us to pull the solvents out, but more importantly, it kept the bad water contained."
There were some concentrations of materials in the soil that needed to be fixed before the property could be developed.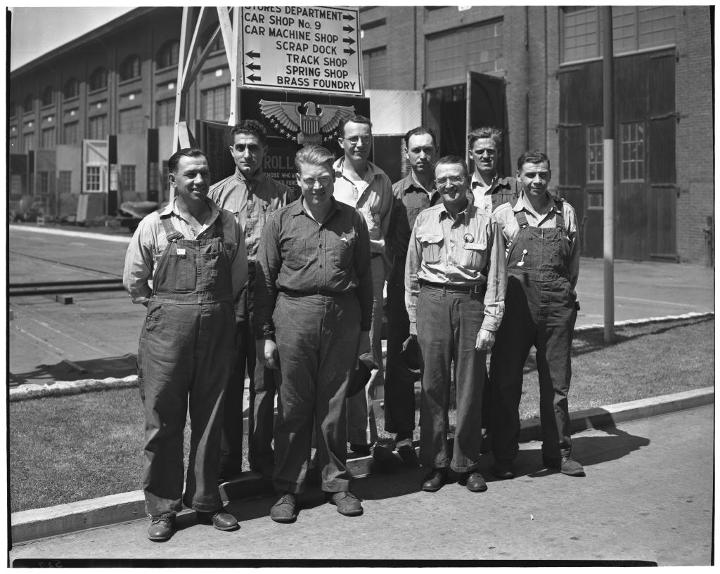 A Setback
Over time, the Sacramento Rail Yard was no longer appropriate for primary railroad use, leading to the decision to sell the property. Selling was complicated by the need to ensure remediation work continued, leading to the decision to purchase an insurance program to fund the ongoing cleanup.
When a company attempts to sell property with a history of environmental contamination, several laws protect the buyer. "Anyone who has been in the chain of the property's title is on the hook," Levy said. "In the future, regulatory agencies can come back and say Union Pacific is responsible."
After many years of negotiation, Union Pacific sold the Sacramento Rail Yard in 2006 to a group from Atlanta called Thomas Enterprises., which agreed to finish the remaining environmental cleanup. Unfortunately, Thomas was unable to complete the project and its lender, Chicago real estate investment trust Inland America, foreclosed on the property. The lender did not continue the remediation work.
Although the insurance continued to fund the remediation, Levy was asked to manage the project again. "I'll admit it was a little bit frustrating," he said. "I thought I was finished with the project."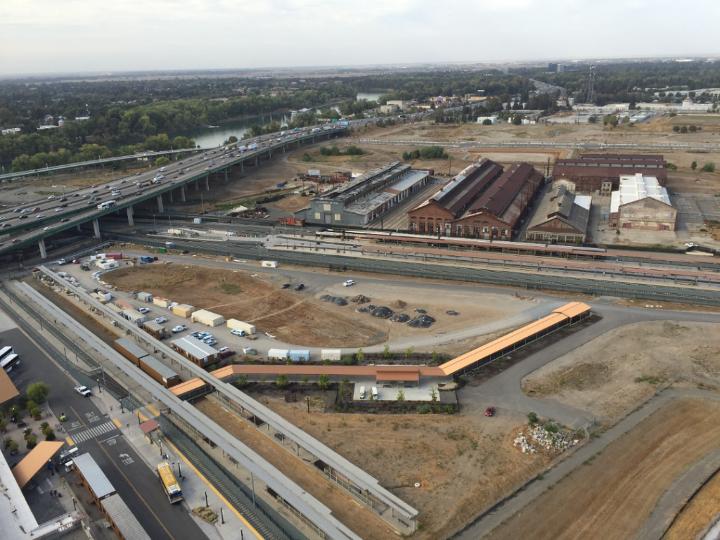 Revitalization Underway
A development firm, Downtown Railyard Venture LLC, finally purchased the property from Inland America. Jay Heckenlively, principal and general counselor for Downtown Railyard Venture, LLC, says the property will double the size of downtown Sacramento.
"There's a renaissance going on downtown," he said. "Just a block and a half to the south of our project, a brand new sports complex for the Sacramento Kings is being built. The construction of the new complex involved taking an area of the city that was dark and dreary and creating lots of new opportunities." With many investors looking to get involved in that project, Heckenlively thinks the additional redevelopment of the Sacramento Yard will go a long way toward breathing new life into the downtown area. "There's a vitality that was completely missing before," he said. "The new excitement is very noticeable."
Typically, EPA brownfield projects result in manufacturing, warehouse or other industrial types of construction. So far, the planned Sac Yard redevelopment expects to include a hospital, Major League Soccer stadium and thousands of homes. Sacramento residents can expect to see new construction to begin between 2018 and 2025.
"There's no set schedule," Heckenlively said. "A lot of it will be driven by demand. I think everyone involved is pleased with the outcome. I compliment Union Pacific on working hard, and in good faith, to get us to this point."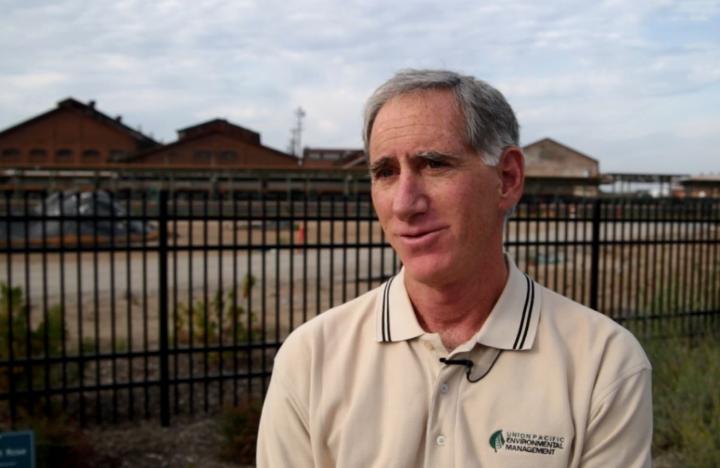 As for Levy, he's glad to finally scrape the gum from his shoe, but admits there's a bittersweet feeling.
"You know, there are not a lot of projects of this magnitude with such complexity, with such a rich history. In that sense, it's been a huge, incredible opportunity for me," Levy said. "I'll never be in a position of managing a project quite like this again. Nobody will, because they just don't come along very often."
Despite the nostalgia, he's looking forward to strolling down the streets of the new development.
"To be able to look back and say, 'Okay, I remember where it was 25 years ago when I started.' It's definitely intriguing. It's been an interesting few decades. To quote The Grateful Dead, it's been a long, strange trip."