The corrugated box arrives on your front porch carrying flannel pajamas and slippers, only to leave via the recycling bin on your back porch.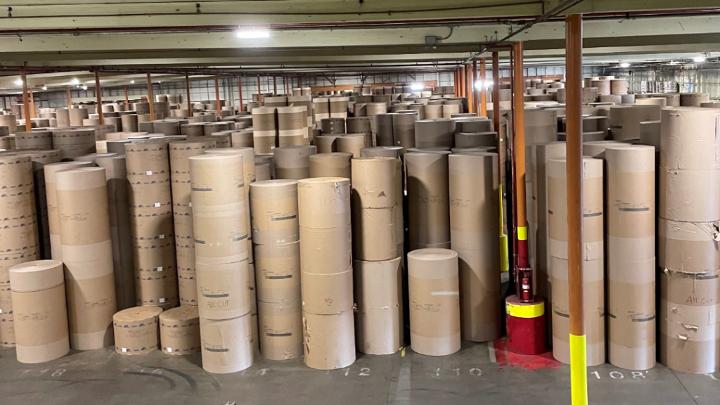 The box will return, however, either to your porch or maybe your neighbor's after winding its way through the supply chain with the help of Union Pacific and its Forest Products Scrap Paper Campaign.
The scrap paper campaign that began a year ago has expanded Union Pacific's customer outreach with Union Pacific's team identifying and working to onboard new recycled paper aggregators and connecting them to paper mills. In the process, Union Pacific is providing cost-effective and consistent feed stock to paper product manufacturers, while expanding options for recycled paper aggregators, the companies that collect, sort and bundle recycled paper into bales.
"We call it the 'Amazon effect.' The demand for corrugated boxes and recycled paper has grown as e-Commerce has grown and Union Pacific is capitalizing on the growth potential, working to ensure we are the go-to transportation choice for recycling facilities and paper manufacturers," said Trevor Rooker, director-Industrial Products.
Subscribe to
Inside Track
Ultimately, it's a sustainability win for one and all, helping Union Pacific and our customers achieve their environmental goals, while filling a growing domestic demand for recycled paper products, including corrugated boxes. Paper can be recycled up to eight times before completely breaking down into a landfill product and will, hopefully, wind its way through the supply chain multiple times.
Additionally, the campaign to onboard new recycled paper aggregators helps reduce empty equipment miles of Union Pacific boxcars, as the scrap paper is shipped directly to the paper mills and the railcars are reloaded with outbound finished paper. In the process, Union Pacific is taking semitrailer trucks off the roads and helping customers reduce their greenhouse gas emissions.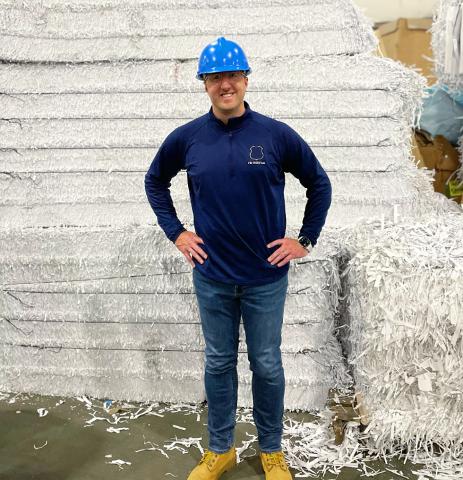 U.S. freight railroads, on average, move one ton of freight nearly 500 miles per gallon of fuel. Railroads are three to four times more fuel-efficient than trucks, with a single train removing several hundred trucks from the nation's congested highways.
Railroads are a perfect fit for the scrap and recycled paper industry's transportation needs, as bundled bales of scrap paper and recycled boxes stack neatly and efficiently into rail cars.
"We've had to get really creative, working with our customers in the supply chain to transport recycled material and scrap paper over long hauls, extending our reach along the way," said Nick Langel, director-Industrial Products.
The Scrap Paper Team was launched last January, after the Industrial Team identified opportunities for growth in this market, which fit perfectly into Union Pacific's sustainability goals.
Over the last year, Union Pacific has grown its customer base in the paper industry and identified new avenues of growth across our 23-state network.
"We've only just begun," said Rooker. "The potential for growth in this market remains high, as consumers, retailers and others continue to rely upon e-Commerce for their business needs, while focusing on sustainability commitments."