Mayor Beth Bauman started the South St. Paul Mayor's Youth Task Force with a specific mission: reduce underage drinking and smoking. Just seven years later, that mission has been accomplished.
Now for 2015, the task force has a new goal. Read about the group's success here.
In January, the group, comprising several kids from grades 5 through 12, was awarded a $5,000 Public Safety Grant from Union Pacific. "Union Pacific gave us a grant to promote crossing safety," said Deb Griffith, the city's community affairs liaison. "The mayor and I decided it would be a great initiative for the Task Force."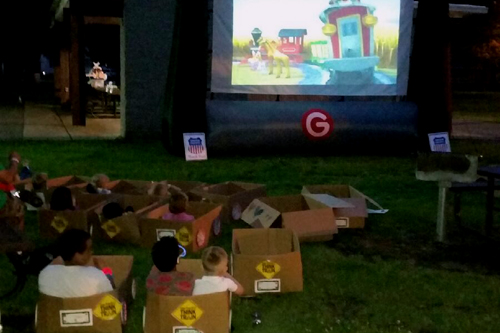 Armed with the grant, the task force worked with the Union Pacific Police to develop a year-long plan that includes several fun events. Some of the highlights:
Spreading the crossing safety message through the city's summer parade with a float featuring the remains of a pick-up truck that collided with a freight train.
Holding a movie night, where little ones and their parents create their own boxcar chair and enjoy an outdoor viewing of the movie "The Little Engine that Could."
Allowing 10- to 18-year-olds try their hand at writing public service announcements that will be aired on local radio stations.
Empowering kids to personally thank and reward individuals they see using the appropriate overpasses to cross the tracks.
During the parade, Griffith noticed that their shocking parade float prompted parents to have conversations with their children. "As we were handing out suckers, we heard a lot of parents talk to their kids about the importance of watching the crossing signals when they approach the tracks," Griffith said. "It's one of those generational things. When we asked the younger kids on the task force -- the 5th, 6th and 7th graders -- they hadn't heard anything about train safety. This concept was completely new to them. They were shocked that it was illegal to walk on railroad tracks."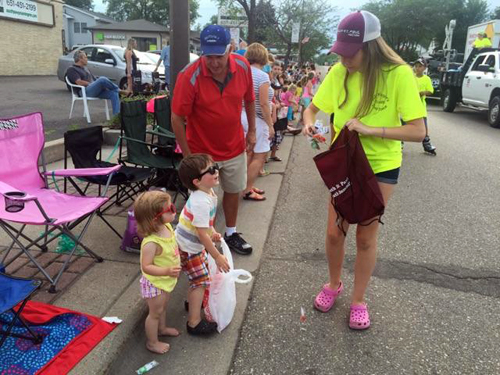 Since the kids had seen people take photos on the tracks, they assumed it was OK. "One day we had a really good discussion about the dangers of it," Griffith said. "By the time we were done, they agreed that it's a stupid thing to do. Based on that discussion, we decided to focus one of our planned public service announcements around the whole idea of not wearing ear buds near the tracks. That message seemed to resonate."
There's no doubt that, thanks to the task force's efforts, South St. Paul's youth will know how to stay safe near the tracks for years to come.