The COVID-19 pandemic has changed everyday life in America. For most, it's been weeks since they've dined at their favorite restaurant or seen their co-workers face to face out of concern over the contagious virus. In some states, the separation comes by gubernatorial order to shelter in place to prevent viral spread. With some cities in a virtual lockdown, it's never been more important to get goods shipped from manufacturers and producers to distributors to grocery store shelves.
Subscribe to
Inside Track
But for Union Pacific Conductor Dave Oder, that's "business as usual."
"The railroad has a commitment to its customers to keep their supply chains moving," he said. "Union Pacific shutting down just isn't feasible."
Whether it's stocking a home pantry or having the supplies to support essential services at hospitals, police and fire stations, and restaurants, the items in greatest demand are riding the rails as freight trains move the goods communities need most in a national emergency.
As a conductor, Oder is in charge of the train. Before boarding, he receives a manifest detailing every commodity in the railcars that make up the train. For the Army and Navy veteran, and 14-year railroader, Oder's top priority is safely moving the railcars to their destinations. For the thousands of customers Union Pacific serves, his train is a lifeline.
Union Pacific moves approximately 650 long-haul trains per day across its 23-state system, and many are carrying essential items to support the nation. For example, a manifest train recently traveled from North Platte, Nebraska, to Chicago, Illinois. Of the 107 cars in the consist, nearly a quarter contained soda ash, which is used to make soap, one had chemicals used in water treatment, half a dozen were loaded with salt, and a few were carrying plywood, sugar, pipe and petroleum.
Customer Needs in Trying Times
Whether it's finished products or raw materials, the ability to quickly and efficiently respond to evolving customer needs is critical, especially in a national emergency. Dow supplies many vital products and technologies that power the healthcare, hygiene and medical industries.
"Every day, Union Pacific delivers rail cars into our facilities, and we fill them with products that are critical to our customers' supply chains," said Dow North American Rail Service Leader Mike Gebo. "This consistency of rail service is extremely important to ensure uninterrupted supply."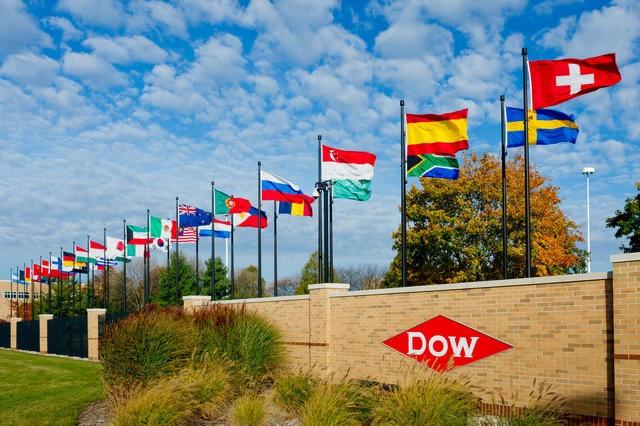 The Dow team makes products needed for antiseptics; disinfectants; personal protective equipment, like medical gowns, caps and drapes, and gloves; detergents for laundry cleaning; and even memory foams for hospital beds. Union Pacific delivers these key products to Dow customers, including a significant amount of plastics that service the food packaging industry.
"Our technology helps the packaging industry keep food safe and extend shelf life for end consumers," Gebo said, "Without regular, consistent rail service, we would not be able to meet this paramount need. We appreciate and continue to be impressed with UP's ability to execute during these challenging times."
Another Union Pacific customer, Chevron Phillips Chemical based in The Woodlands, Texas, produces chemical products essential for manufacturing more than 70,000 consumer and industrial products.
As a result of the outbreak, Chevron Phillips Chemical is working hard to respond to the uptick in demand for polyethylene, the key component for producing plastics used in pharmaceutical and medical device packaging, as well as household cleaners. On a recent train traveling from Angleton, Texas, to North Little Rock, Arkansas, nearly 40% of the railcars were hauling the commodity.
"Union Pacific's dedication to keeping the supply chain moving has a significant impact in supporting our company, our customers around the globe and communities we all support," said Chevron Phillips Chemical Rail Services Manager Samantha Norris. "We appreciate the increased communication and collaboration with Union Pacific, allowing us to assure our customers that critical business needs are met, so they can deliver the products end-use consumers need at this time."
Norris credits the hard work of Union Pacific employees for her company's ability to remain a strong, reliable supplier.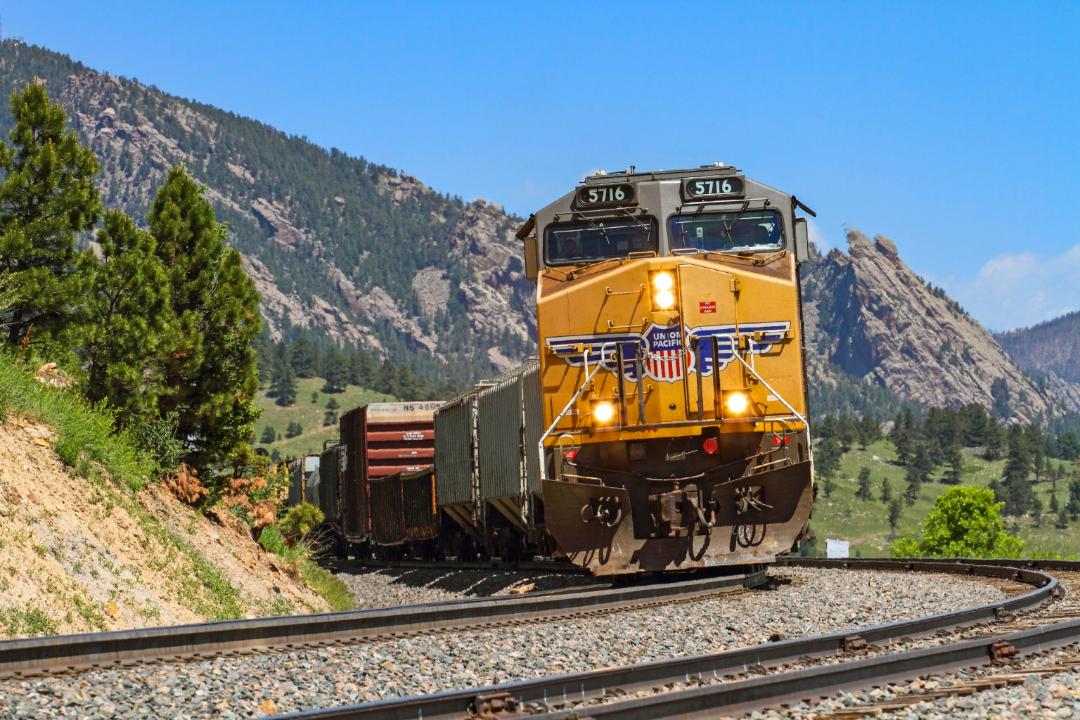 "Union Pacific employees should be proud of the role they play in supporting our country and the global supply chain during this difficult time," Norris said. "They may be too busy to realize the full impact of their actions during these tough moments, but their contributions and dedication are far reaching to industries across the globe and families that depend on the medical, consumer and packaging products we help produce."
Staying Safe
To keep up with customers' needs, it's essential Union Pacific employees stay healthy and safe. The railroad is following the U.S. Centers for Disease Control and Prevention guidelines for businesses and using many of the items it ships to sanitize facilities and locomotives. Those who can work from home do so, providing a better opportunity for employees who must perform tasks at worksites to use social distancing. Employees also are encouraged to use good hygiene to prevent the transmission and spread of Coronavirus.
Back in St. Louis, Missouri, Conductor Dave Oder finishes his shift with his train safely arriving at its destination carrying grain to feed poultry, containerboard that will be made into boxes for online retailers, and intermodal containers loaded with canned goods and other non-perishable items. While it may be "business as usual," Oder clocks out with a deep sense of pride..
"It's a good feeling knowing we're helping out and keeping the supply chain going," Oder said. "The railroad has been the backbone of the country for more than 150 years and will be long into the future."