Cars are more than just a form of transportation for Terry Karges, executive director of the Petersen Automotive Museum.
Subscribe to
Inside Track
"They can provide a living," Karges said. "And there are – and will always be – jobs using your head and your hands."
It's a lesson 15 students enrolled in the inaugural Jack Roush Teen Auto Workshop at the Petersen Automotive Museum learned first-hand last summer. Led by a chief mechanic and master mechanic, the students refurbished a donated 2010 Ford Mustang, upgrading its suspension, brakes, exterior and interior.
To find program participants, the museum collaborated with high school guidance counselors who submitted applications on behalf of interested students.
Throughout the 12-week Teen Auto Workshop, the museum's education staff also taught students about transportation history, highlighting historic automobiles, manufacturers, designs and engineering innovations from around the world.
Karges said with vocational education declining in Los Angeles-area high schools, the workshop provides students the opportunity to gain hands-on experience in automotive mechanics.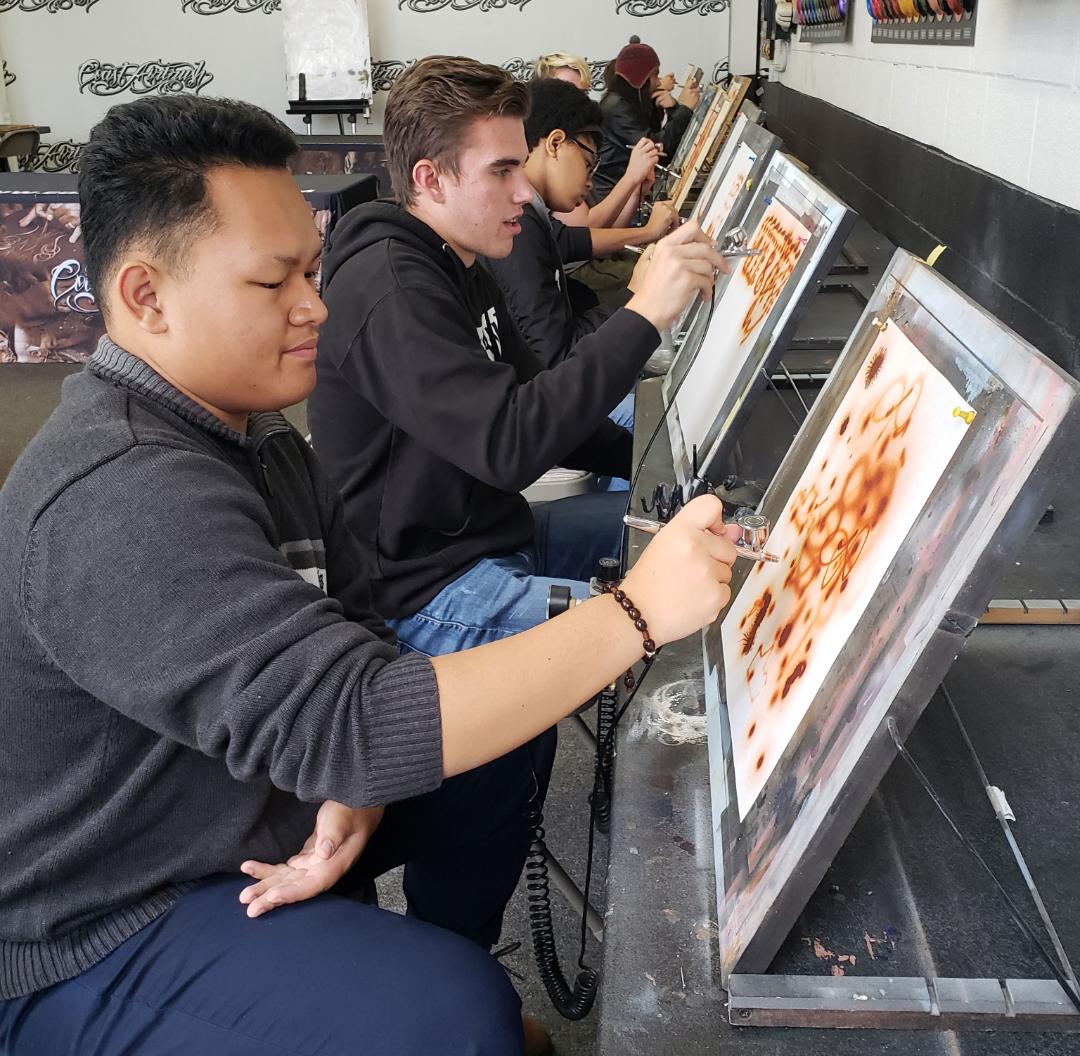 "We hope to open the minds and eyes of local teens to new opportunities in the field," he said. "They're solving problems by making changes and adjustments to the car, while learning that there's a big, wide world out there beyond the screen of a smart phone. The students are learning from professionals and get a sneak preview into potential careers in the automotive field."
As the car neared completion, students took a field trip to a local paint shop and were able to get an up-close view of the painting process. The Mustang's new color: a bright Candy Apple red.
The museum plans to teach additional classes with more sophisticated projects for students with advanced skills.
"We would like to continue this program for as long as possible. Showing our collection of automobiles is not enough," Karges said. "Providing services, educational programs and sharing knowledge with the community is our ultimate goal."
The Union Pacific Community Ties Giving Program donated $10,000 to the Teen Auto Workshop in 2018. The Community Ties Giving Program funds programs that prioritize workforce development, putting youth on the right track by building foundational skills in Science, Technology, Engineering and Mathematics (STEM) as well as necessary technical and life skills.
"Support from Union Pacific means everything," Karges said. "We don't have a big endowment, like older museums. Our programs are sponsored through the good graces of our members, donors, and foundations like Union Pacific's, who allow us to do good work."
Students celebrated the end of the program with a pizza party, but the car still has miles to travel on its journey. The Mustang will circulate car shows to raise awareness for the program, before being auctioned off at the Petersen Automotive Museums' Oct. 5 Gala, honoring the Ford family's iconic contributions to the automotive world. Proceeds will fund additional sessions of the Teen Auto Workshop.