When a trespassing or grade crossing incident occurs, law enforcement officers are often the first responders on scene, which is why it's critical that they're familiar with railroad operations and grade crossing conditions to ensure safety for themselves and the public.
Each September, groups around the country observe National Rail Safety Week to educate and empower members of the public to make safe decisions around railroad tracks and trains.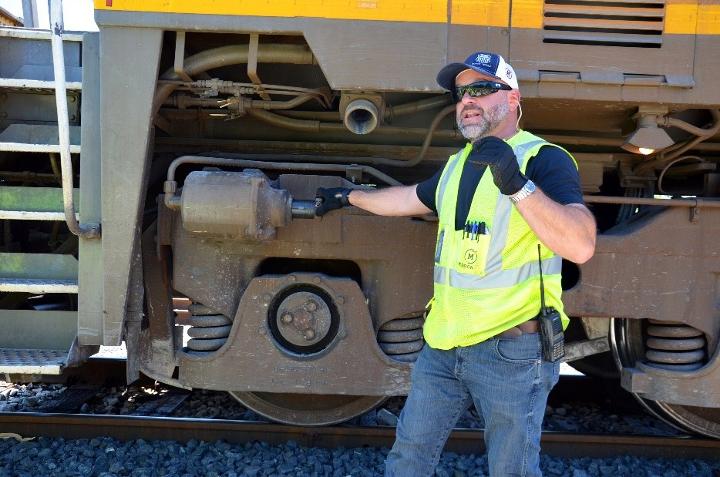 Operation Lifesaver, a national rail safety education nonprofit that partners with Union Pacific Railroad and other railroads and safety-minded organizations, established Rail Safety Week in 2017.
In July, Union Pacific and Texas Operation Lifesaver hosted a one-day, hands-on Railroad Investigation and Safety Course (RISC) for members of the Mesquite and San Marcos, Texas, police departments.
"Proper law enforcement can deter risky behavior," said Buck Russel, senior supervisor of Public Safety for Union Pacific. "It is vital that law enforcement personnel receive proper training to enforce trespassing and grade crossing laws."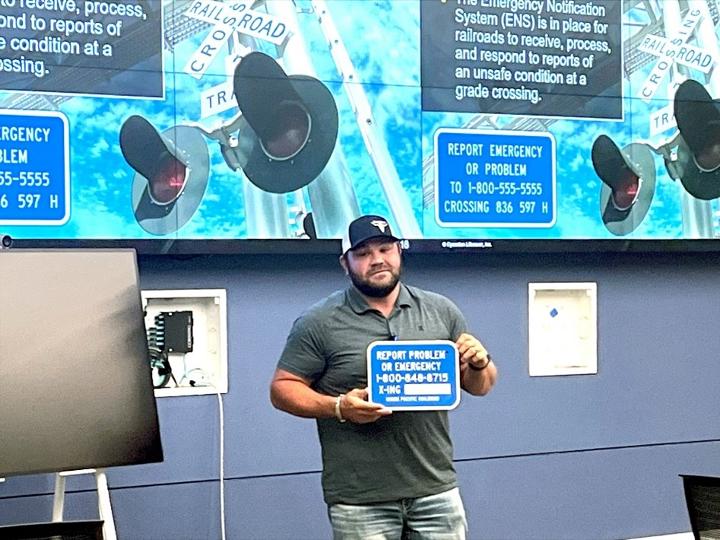 The course focused on railroad operations, motorist behavior, safety practices on rail corridors and officer safety around trains. Participants also learned grade crossing collision investigation techniques and enforcement strategies to reduce incidents involving railroad corridors.
Over the past five years, trespassing fatalities increased 35% and crossing fatalities increased 5.8%, according to the Federal Railroad Administration (FRA). Most tragedies are preventable, which is why it's important to know the facts about rail safety.
"During Rail Safety Week," Russel said, "we all work together towards our common goal of zero incidents on railroad property and right of ways."
Team members Donny Casey, locomotive engineer; Robert Hadley Jr., locomotive engineer; and Beau Beam, brakeperson, assisted with the course, as did Joshua Carrillo, manager-Field HazMat, and Bo Mushinski, manager-Train Operations.
Subscribe to
Inside Track
For more information, go to UPCARES.com to download rail safety PSA's and find additional rail safety information and links to our rail safety partners. To learn more about Operation Lifesaver or become a volunteer, visit oli.org.
Read more about Union Pacific's public safety efforts in this Insights article by Buck Russel.