Deep in the heart of California's Silicon Valley, the next generation of innovators is putting on their safety goggles, rolling up their sleeves and diving into a new world of science. And they're not even old enough to drive.
What's more, many of these young science pioneers aren't the heirs of internet start-up billionaires, but rather the product of hard-working families living in San Jose's Santa Clara County where the Tech Museum of Innovation is located.
Subscribe to
Inside Track
Known as "The Tech," the family-friendly interactive science and technology center has become a landmark within one of the most innovative communities on earth. Its huge array of interactive displays and programs inspires the innovations of tomorrow, and may spark the ingenuity of the next Steve Jobs, Sheryl Sandberg or Elon Musk. For example, last year a visually impaired 10-year-old came up with an idea for a phone app that reads restaurant menus aloud after participating in the museum's English-Spanish Family Math and Engineering weekend program.
"I'm a big believer in the power of a field trip," said Kristen Martin, director of facilitated experiences at The Tech. "Schools are so focused on reading, language arts and math. Students don't get many opportunities for hands-on experimentation. We give them the chance to build and design their own thing."
Like the Physics of Roller Coasters, a lab where students design and build model roller coasters using Tinker Toys and foam pipe. "It's very rare for a kid to come out of that lab feeling grumpy," Martin said.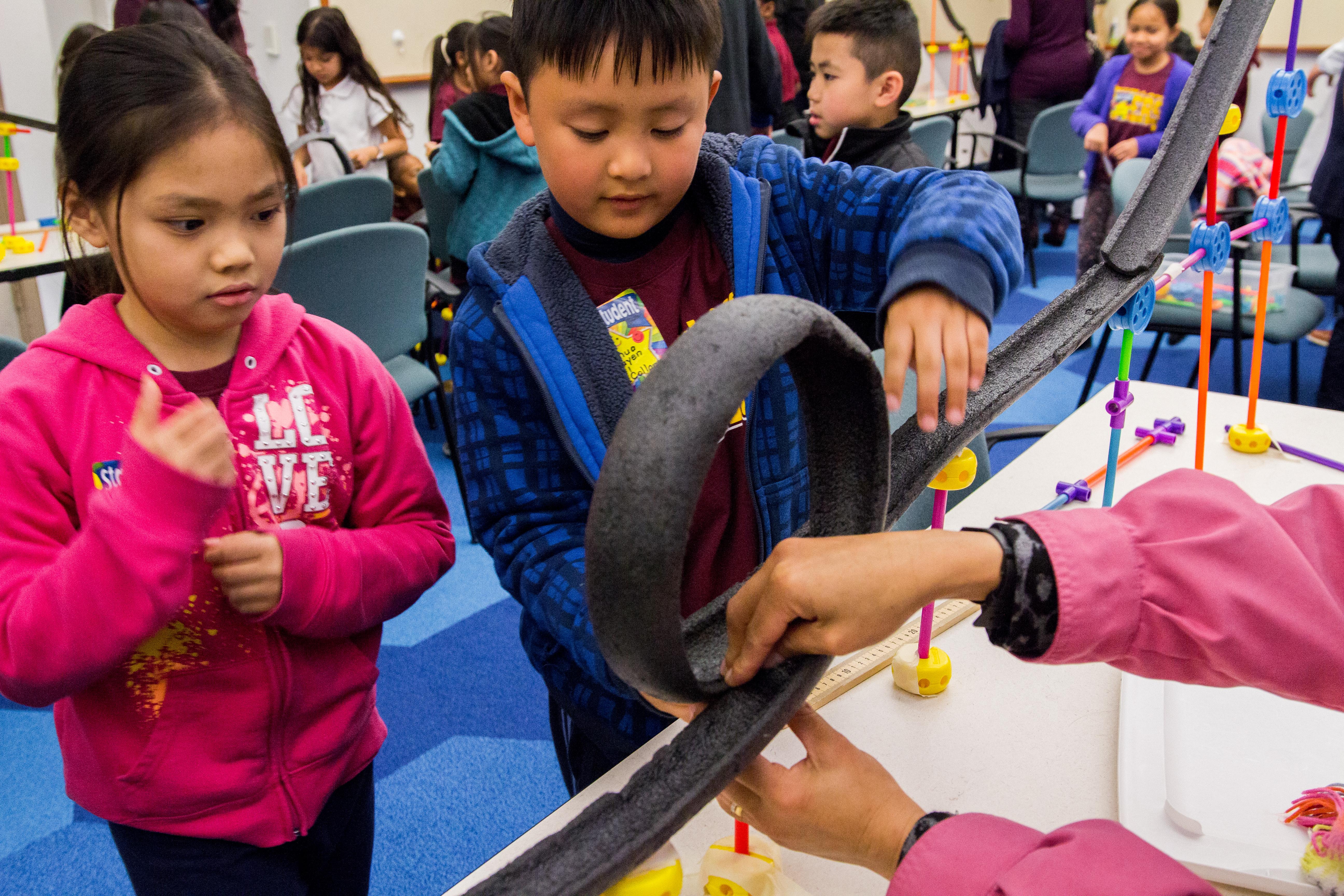 It's all about working as a team. After some initial warm-up instruction, kids are provided with challenge constraints and given an open-ended problem to solve. "There are no right solutions, and we generally don't have any wrong solutions," Martin said. "There's safety in knowing you're not going to get it wrong."
The museum has 12 instructors and six classrooms. "Four look like traditional classrooms, and two are chemistry labs," she said. "A couple demos involve flame tests to show how different metal ions burn different colors."
After the demos, kids conduct their own simple endothermic experiments, or experiments involving the absorption of heat, with baking soda and vinegar.
"We hear a lot of 'ohh's and 'ahh's," Martin said. "In the other labs there is collaborative talk and predictions. Sometimes the kids are certain something's not going to work, and then it does."
Martin says the best thing about her job is watching kids have fun even when trying to solve a difficult problem. "When kids are having a difficult time, usually they want to give up," she said. "Seeing kids happy with themselves for trying so hard, having fun and pushing through to succeed – it definitely melts my heart."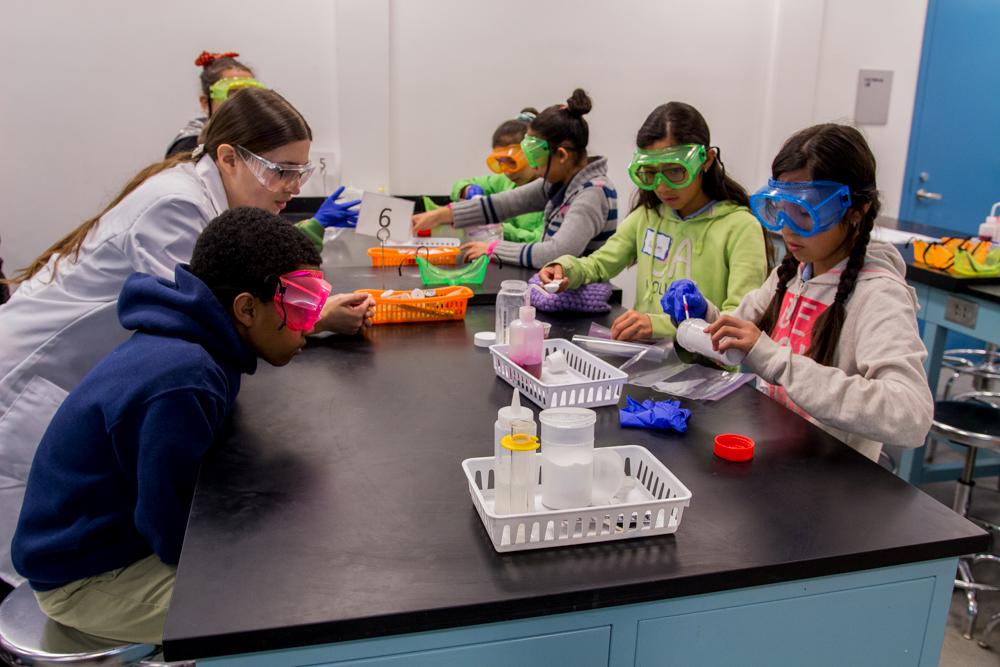 The museum lives up to its mission – to inspire the innovator in everyone – especially when it comes to its program for Title I schools.
U.S. schools are classified as Title I if more than 40 percent of enrolled students receive free or reduced lunch. More than 160,000 children in Santa Clara County attend schools characterized as economically disadvantaged, according to the museum's website. The museum's field trip scholarship fund offers most of the museum's experiences to these students for free. More than 60,000 students from Title I schools experienced The Tech last year. The Union Pacific Foundation donated $7,500 to the program in 2017, supporting more than 180 of those students.

"Any time you can get a kid to think outside the standard of what already has been done, it opens possibilities," Martin said. "Kids are so accustomed to route memorization, they don't get a lot of opportunity to think for themselves. To be able to provide that opportunity is eye-opening, especially for Title I students."
For many Title I schools, field trips to the museum are the first and sometimes last time the students will have the opportunity to visit the museum Martin said. "Some teachers say that the kids never see anything other than a three-block radius around their home, so our museum is a huge experience for them."