As a third generation railroader, Brad Brown, welder, Engineering, has been around the tracks for most of his life, and he's seen a lot of changes over those years — including in his own experience.
Subscribe to
Inside Track
With a mix of roles from machine operator, bridge inspector, track inspector and welder, the 40-year veteran based out of Bismarck, Missouri, is hanging up his UP hat next month when he retires.
"I've enjoyed every position – there's always something new to learn," Brown said. "Each role that you play out here is a learning process, and it's been special to meet new people in those roles. It's helped me learn how to approach different people and get them motivated."
He's always been a team player, trying to motivate and be there for his team.
"He's the glue that holds his unit together," said his supervisor, Agi Van Wetering, director-Track Maintenance, Engineering.
Van Wetering's seen that firsthand over the past five years working alongside Brown.
One example stands out. A few summers ago, a derailment impacted the team.
"Without being asked, Brad showed up with a tent and coolers filled with snacks and water," Van Wetering said. "That was pretty typical of Brad."
In moments like that Brown makes a big impact, but he does the same in his daily work.
He steps up and runs the weekly Total Safety Culture (TSC) call, something Van Wetering says the group looks forward to every week.
"He keeps the entire team informed and engaged," Van Wetering said.
Brown takes the most pride in this safety focus, identifying risks and discussing how to mitigate them on the job.
Brown said the evolution of safety rules and processes is one of the biggest changes he's seen over his years at UP.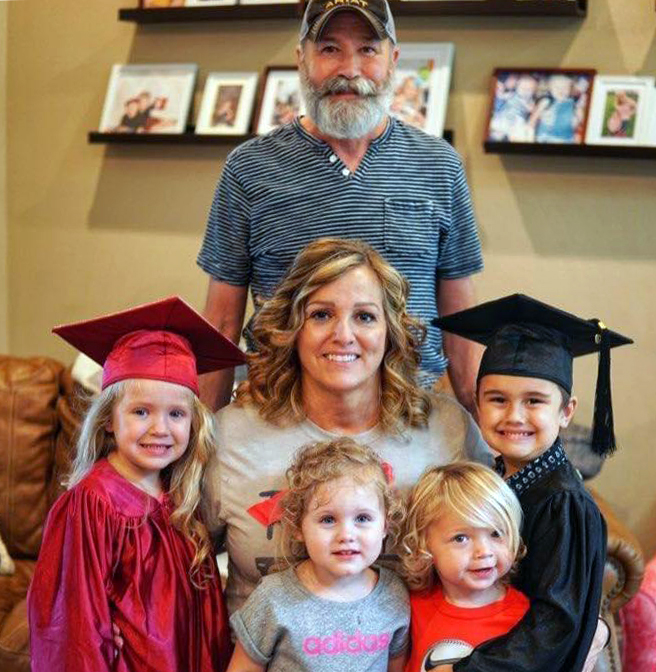 "It's always been important, but now not only are you looking out for yourself, you're looking out for your fellow employees with the Courage to Care," he said.
His peers notice that commitment as well.
"Brad is very dedicated to his job and UP; he genuinely cares about everyone," said Jared Treaster, manager-Track Maintenance, Engineering. "He has been in the TSC role for several years now and takes so much pride in ensuring safe behaviors."
As a third generation railroader behind his father and grandfather, Brown's in the eighth decade of railroading within his family and is followed by his own son, Lance Brown, welder, Engineering.
As he nears retirement, Brown's proud of what he's accomplished over four decades, and he leaves with this advice:
"It's tough sometimes; you face challenges and hard days, but don't give up," he said. "I've made it, and I'm proud of that."
With the extra time, Brown is excited to raise cattle on his farm and go camping.