Two Union Pacific family members recently had close brushes with Olympic wonder: Nicole Mendes, daughter of Paul Mendes, locomotive engineer, Houston Service Unit; and Jaylah Walker, daughter of Johnnie Walker, locomotive engineer, Los Angeles Service Unit.
Both women displayed incredible determination, overcoming obstacles like injuries and COVID-19 gym closures, to become elite caliber athletes.
Nicole Mendes Competes in Tokyo, Represents Team Mexico in Softball
For railroaders, teamwork is a must. The same goes for Olympic-level softball players. Nicole Mendes, a redshirt senior at the University of Oklahoma (OU), knows this well. Her ability to compete as an individual, while supporting her team, earned her a spot on Team Mexico's 2020 Olympic softball team.
"I couldn't be any prouder," said father Paul Mendes, a 26-year railroader from Houston, Texas. "Nicole has dreamed of playing in the Olympics since she was 10."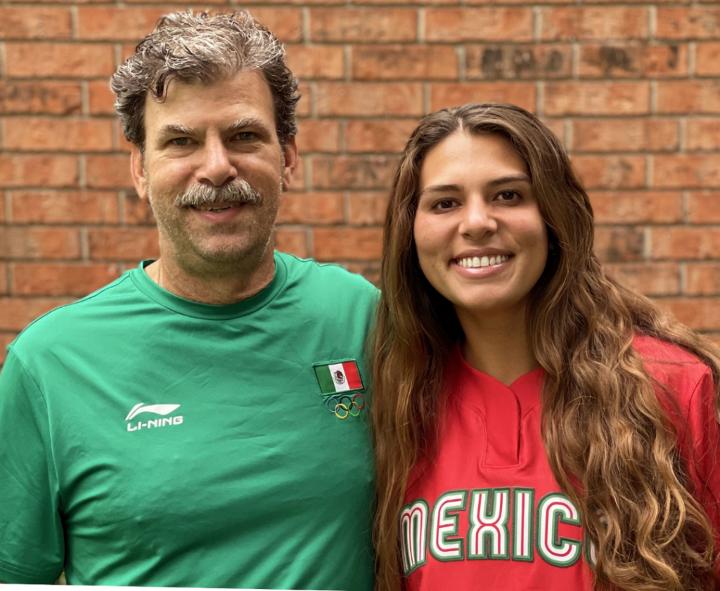 Before she could make it to Tokyo, Nicole spent decades dedicating herself to the sport: starting with Little League, then travel ball, before becoming an Oklahoma Sooner.
"I'm grateful to my parents for always supporting me, especially when I was growing up," Nicole said. "In a sport where you often fail more than you succeed, they helped me chase achievement and become a better player, game after game."
With OU, Nicole won two Women's College World Series championship titles, becoming a three-time member of the College World Series All-Tournament Team. As a utility player, she easily navigated between first base, center field and pitching, repeatedly proving to be an asset around the field of play.
Team Mexico took notice, inviting her to join their Olympic team in 2019.
"I loved my teammates, they were amazing," Nicole said. "Being able to represent one of the countries that makes me who I am was such an honor. I'm so blessed."
For Nicole, change is a constant, yet welcome, challenge.
"Every year it's a different team as new players come and go, you're at a different place in your career," Nicole said. "It's important you make the most of your surroundings."
Paul noted similar trends on the railroad.
"I've been with the railroad 26 years, starting with Southern Pacific," he said. "There are constant improvements and adjustments; you need to have a continuous learning mindset to succeed."
Mexico's softball team placed fourth at the 2020 Olympics, with Canada edging them out of a bronze medal.
"Softball is getting bigger every year," Paul said. "This was the first year Olympic softball has been on national TV. My co-workers have been very supportive and encouraging, watching the games. It's been fun to bring them along on our journey."
Walker Hurdles Over Competition, Receives U.S. Track and Field Olympic Trials Invite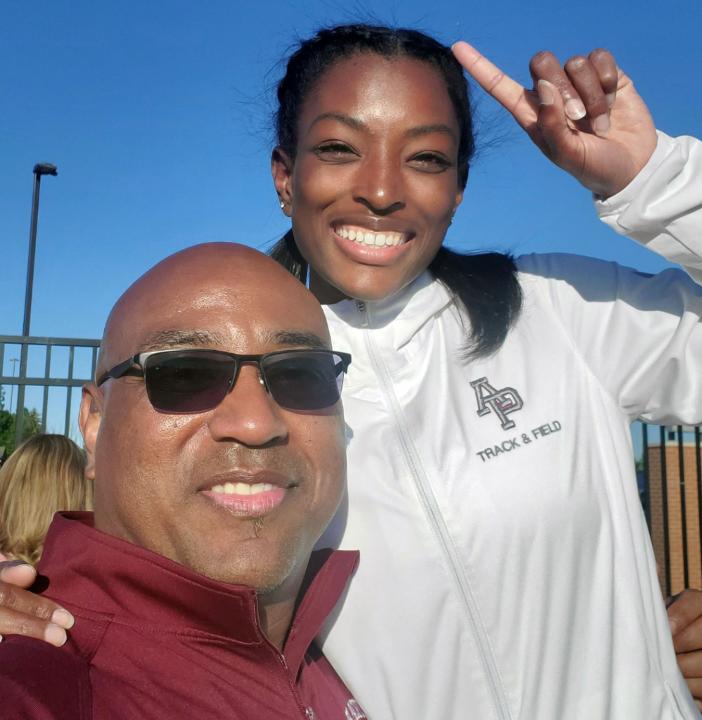 "At the beginning of the year, competing at the Olympic trials wasn't even a thought," said Jaylah Walker, a graduate student at Azusa Pacific University in Azusa, California. "I was coming back from a foot injury and a canceled season due to COVID-19, just hoping to get back in the hurdles rhythm."
Jaylah found that rhythm, and a championship title, becoming the 2021 PacWest Female Athlete of the Year and taking home both first and second place hurdles wins at the 2021 NCAA Division II Outdoor Track and Field Championships in Allendale, Michigan.
Then she got the call: an invitation to compete in the Women's 400 Hurdles at the U.S. Track and Field Olympic Trials in Eugene, Oregon.
"The 28 best athletes in each event, college and professional, are invited to compete for the honor of representing our country," said father Johnnie Walker, an 18-year UP employee. "We couldn't believe it. We checked, double-checked and called her coach."
"I just had an overwhelming feeling of love and pride, because I knew the adversity she had to overcome to reach that point in her career. She spent last summer rehabbing, training at the park and lifting weights in our garage by herself because everything was closed."
Subscribe to
Inside Track
Jaylah's 2020 Olympics journey ended in Eugene after placing fifth in her heat of eight, but her track and field career is still evolving.
"She gained the experience she'll need to compete at the championships next year, and who knows, Paris 2024 is right around the corner," Johnnie said.
As for his UP co-workers at West Colton Yard? They're all aware of Jaylah's success.
"My manager, Eric Ochs, and co-workers in the yard knew because I told anyone within earshot to watch my daughter on TV, time and channel," Johnnie said. "I'm a proud dad, what can I say?"