Six years ago, Crystal Mayberry, manager-Train Operations (MTO), submitted a Union Pacific application for two reasons: she wanted to start a new adventure in the Transportation field, and she wanted to work for a long-standing company.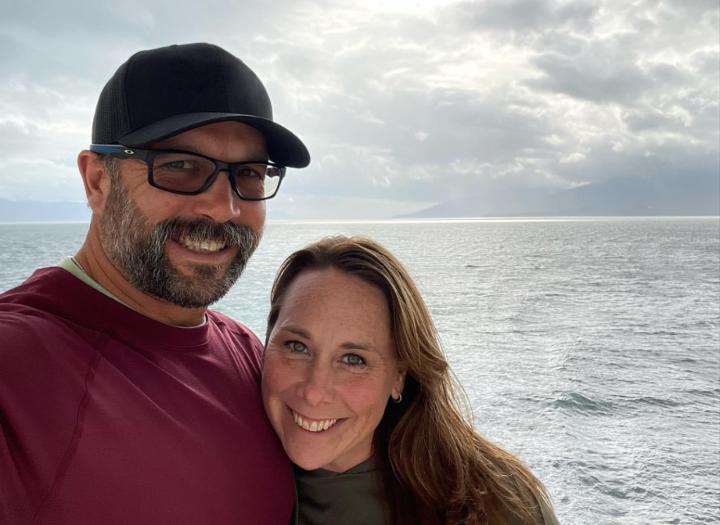 "My co-workers have been inviting and genuine," Mayberry said. "Joining UP was a good choice."
Mayberry started her career in Oregon as a manager-Yard Operations before moving cross-country to join the Texoma Service Unit in Fort Worth. As an MTO, she partners with Davidson Yard craft professionals to achieve service unit goals and provide excellent service to local customers.
"The railroad can be tough at times, but there is so much team pride within Texoma," Mayberry said. "I really enjoy getting to know each individual team member and learning more about their talents and skill sets."
Mayberry has a distinctive skill set of her own, acquired during her six years of U.S. Marine Corps service where she held roles within the Aviation Supply Department's accounting and repairable divisions.
As a veteran, Mayberry recognizes the importance of collaboration and teamwork, which is why she supports Union Pacific's 2030 workforce initiatives. In 2020, UP set diversity goals: increase its people of color population from 29.4% to 40% and double its female population to 11% by 2030.
Subscribe to
Inside Track
"Crystal is an active supporter of the railroad's Women in Operating initiatives," said Kate Betsworth, assistant vice president-WR Initiatives. "Her military, Operations Management Trainee (OMT) and field experience are assets – she's been close to the work, understands the railroad lifestyle and sees future growth opportunities we can tackle within our culture.
"Idea generation and one-on-one conversations with field employees like Crystal help us attract and retain talented employees."
Mayberry is involved in several Employee Resource Groups, including UPVETS, LEAD and EASE. She's active within her Fort Worth railroad community and recently had the opportunity to represent Union Pacific at The Manufacturing Institute's Women MAKE America event in Portland, Oregon.
"UP values employee input – it helps foster change with recruiting and team building," Mayberry said. "We have quite a few women who come through our yard, and I'd love to see a lot more. That's what we're working toward."
This isn't Mayberry's first foray into the UP spotlight. Last year, she was featured alongside two team members in 'Military Makeover,' a Lifetime TV show dedicated to honoring those who served their country. The trio talked about how their military experience has served them in their UP jobs, and how the company is a good fit for veterans.
When not at work, Mayberry enjoys spending time with her husband, Jeff, and their three daughters.