Foster care graduate Ryan Young used to have a bleak vision of the future. "There's no telling where we'll end up," he said.
Subscribe to
Inside Track
"Without support for kids growing up, there's a lot of uncertainty, and in foster care that becomes even harder," he said. "You don't know where you're going. There's a lot of pressure to become independent without knowing what independence is."
Now about to enter his 20s, Young is hopeful looking at how his life has changed. Going from points of uncertainty – struggling with the possibility of homelessness with no job or support system – to now vocally finding roles in activism, Young knows he's had a successful transition.
But he couldn't imagine having accomplished it alone.
Young attributes much of his change to the Arizona Friends of Foster Children Foundation's (AFFCF) initiative, Keys to Success.
The only program like it in the state, Keys to Success serves around 300 Arizona youth annually. The program provides participants with a professional team to support in career development, interview clothing, technology for education and transportation, and scholarships to help with college tuition. The program's goal is to enroll 185 new participants this year, and it's all possible thanks to support from outside programs, including Union Pacific's Community Ties Giving Program, which supports workforce development initiatives in the communities where Union Pacific operates.
Young's time in the program connected him with the people and areas that make up the life he's living today. He heard about Keys to Success at age 17. Building a strong foundation with his support team, they helped him prepare for the GED and later find meaningful employment opportunities.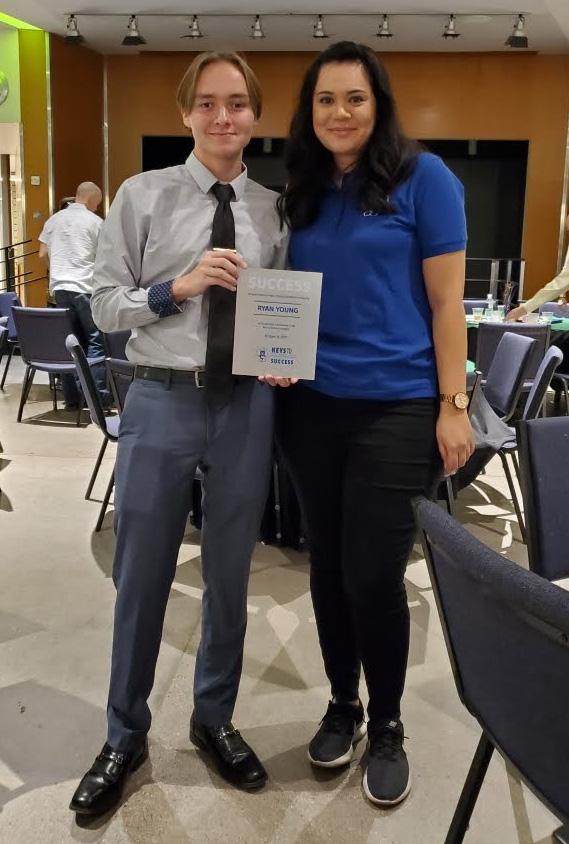 "I was on a difficult path just a couple years ago, really unsure of what would be next," he said. "It's the same for a lot of kids in my situation – you're trying to take care of yourself any way you can but sometimes it's just not possible. I feel I would've been homeless without this support."
But that wasn't the end of his journey with Keys to Success. After securing employment and recently purchasing his first car, Young became a member of the program's Youth Advisory Board. There he works with other board members to find ways of improving the program and reaching more people in foster care across the state. Young also works with Onward Hope, an adoption transition agency for those in foster care, where he is an activist and mentor as a peer support coordinator lending emotional support to youth as they prepare to age out of care.
Diane Daily, Keys to Success' program director, says she sees people exhibit the commitment Young showed in his time with the program, but it's always special to see what they accomplish next.
"The youth in our program secure a future both for themselves and their family," Daily said. "They're proving what they're capable of, often while breaking the cycle of intergenerational poverty that they all face."
While the future may be up to them, Keys to Success and AFFCF prove these young people are never alone.
"It's been and is such a valuable experience and I'm honored to always be a part of the family whenever I may need help," Young said.