Service Delayed Near Krotz Springs, Louisiana
Announcement Number: CN2017-38
Categories: General Announcements
Posted Date: June 12, 2017
To Our Customers,
The Union Pacific bridge in Krotz Springs, Louisiana is currently out of service due to damage caused by a barge.
We are currently rerouting customer shipments in order to minimize delays moving through this corridor. Customers can expect delays of up to 48 hours over the next 30 days as crews work to repair the bridge and restore service. We apologize for any inconvenience these delays may cause.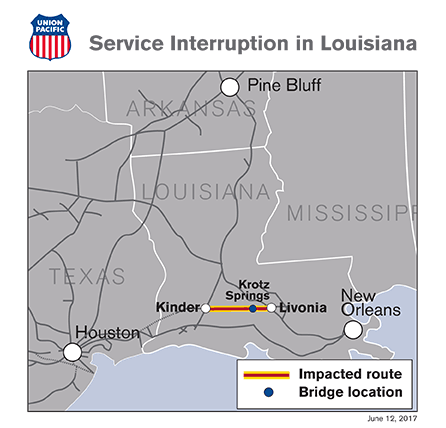 Thank you for your business. Please contact the National Customer Service Center or your Union Pacific representative with any questions.