Service Delayed Between Sierra Blanca and Alpine, Texas
Announcement Number: CN2017-76
Categories: General Announcements
Posted Date: September 27, 2017
To Our Customers,

The Valentine Subdivision is currently out of service between Sierra Blanca and Alpine, Texas, due to washouts caused by flash flooding. Resources were pre-staged and dispatched quickly to complete repairs and restore service.

Customers with rail shipments moving through this area can anticipate delays of 24 hours and can expect service to resume within this time frame unless provided further notice. We apologize for any inconvenience these delays may cause.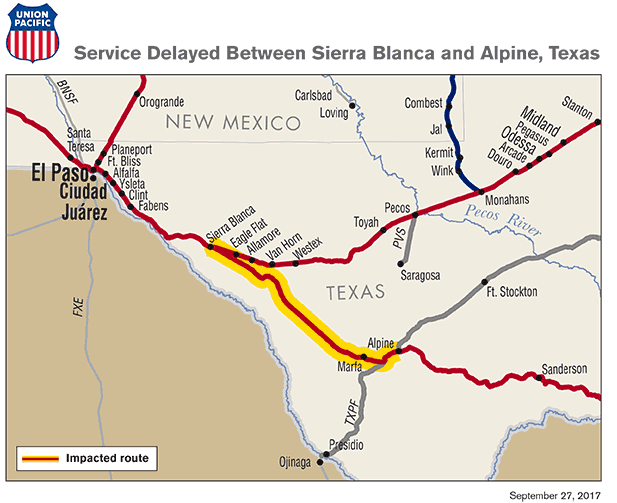 Thank you for your business. Please contact Customer Care & Support or your Union Pacific representative with any questions.