Unprecedented Weather Events Impacting Network - A Message from Kenny Rocker, EVP, Marketing & Sales
Announcement Number: CN2021-12
Categories: General Announcements
Posted Date: February 16, 2021
To Our Customers,
Extreme winter weather has had a disproportionate impact on our network over the past 72 to 96 hours and is expected to continue for the next 48 hours. In the South and across the eastern portion of our system, another winter storm is expected to bring more snow and ice starting this afternoon. The unprecedented weather issues over the past few days are impacting our network as follows:
Currently we have more than 400 locations across our network that are without power.
Over 20% of active trains are holding for at least four hours as a result of the weather.
Over 90% of our primary parking is currently occupied at our intermodal terminals in Illinois.
Our Operating team is well prepared to respond to these weather emergencies and have successfully handled extreme weather events in the past. We are taking lessons learned from how we responded to the historic flooding two years ago as we work through this polar vortex challenge. Equipment for our intermodal network is closely aligned with containers and chassis across the system. While not every ramp is directly impacted by severe weather, by closing intermodal terminals systemwide, we are avoiding an imbalance of equipment across the network. This will result in a quicker recovery of operations.
We remain focused on delivering your freight as quickly as possible. Last week, we activated our 24-hour command center to assist in restoring service safely under these adverse weather conditions. Equipment, resources and crews are positioned throughout our network to help with the recovery. We are working closely with our intermodal customers to move their containers out of the terminals and improve fluidity to our ramps.
We appreciate your patience and will continue to provide further updates. If you have any questions, please contact Customer Care & Support at 800-272-8777 or your Union Pacific representative.
Sincerely,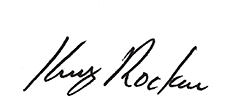 Kenny Rocker
Executive Vice President, Marketing & Sales