Status of the Railroad - A Message from Kenny Rocker, EVP, Marketing & Sales
Announcement Number: CN2021-47
Categories: General Announcements
Posted Date: July 27, 2021
To Our Customers,
As we begin the third quarter, I feel good about the strong demand for our services and the ongoing economic recovery. At the same time, the rapid nature of that recovery combined with several wildfires impacting operations have challenged the network's capacity. More than 80 large fires are burning in 13 states across the western U.S., totaling more than 1.3 million acres of damage to date, which includes multiple locations on our network.
While those figures are startling, the good news is we have a resilient network with dedicated employees who are working very hard to address our current service interruptions as fast as possible. Our Operating team has been both protecting and rebuilding our rail lines and are doing all they can to keep operations running during this record-breaking fire season.
Following is the latest on the areas of our network impacted and the recovery efforts underway:
In late June, the Lava Fire swept through the Shasta-Trinity Forest, burning more than 25,000 acres. Our Operating team worked hand-in-hand with the U.S. Forest Service to supplement firefighting efforts where we could, with five to six water trains working along a 90-mile stretch of track. In the end, we managed to save an estimated 20 miles of rail infrastructure, but our Dry Canyon Bridge, north of Redding, California, sustained significant structural damage, thus closing our I-5 route between Roseville and Portland. Our Engineering crews are working around the clock to restore service to this bridge – approximately half of the damaged track has been replaced so far. We now estimate that it will reopen in mid-August. Traffic is being rerouted through Salt Lake City, and we've inserted additional crews, locomotives and rail cars to handle the detours.
The Dixie Fire, just north of Oroville, California, has grown to 197,000 acres and is 22 percent contained. We are working closely with the California Department of Forestry and Fire Protection to minimize any potential fire damage. Firefighters are riding side-by-side with Union Pacific crews on our water trains to help spray down bridges and apply thermo gel to protect the structures.

Over the weekend, the fire reached our main line near Keddie, California, making it unsafe to run trains from Keddie to Portola, California. This outage now temporarily limits one of our reroute paths for our I-5 traffic. Our Engineering team is assessing the track damage and an estimated time of reopening has not been determined at this time.
The fire in Beckwourth, California, has burned more than 105,000 acres and is nearly contained. We are now running trains through this area but will continue to monitor for hot spots.
Dedicated to Improving Our Service Product
Our current service metrics are clearly not at the levels that we want them to be. Some of the challenges we face are outside of our direct control, like labor shortages in various parts of the supply chain (truck drivers, warehouse workers, etc.) due to COVID-19. Others, like network interruptions due to weather and natural disasters, we can respond to more directly. It will take some time before operations can normalize from the ripple effect of these events. Regardless, our Operations team will remain diligent, and we will continue to work with all players in the supply chain to find solutions to minimize the impact to your shipments.
We truly appreciate your business and patience as we work to restore our service back to the levels we saw earlier this year. Please know that our Commercial team is focused on helping you and your customers win in the marketplace.
Sincerely,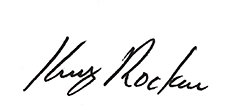 Kenny Rocker
Executive Vice President, Marketing & Sales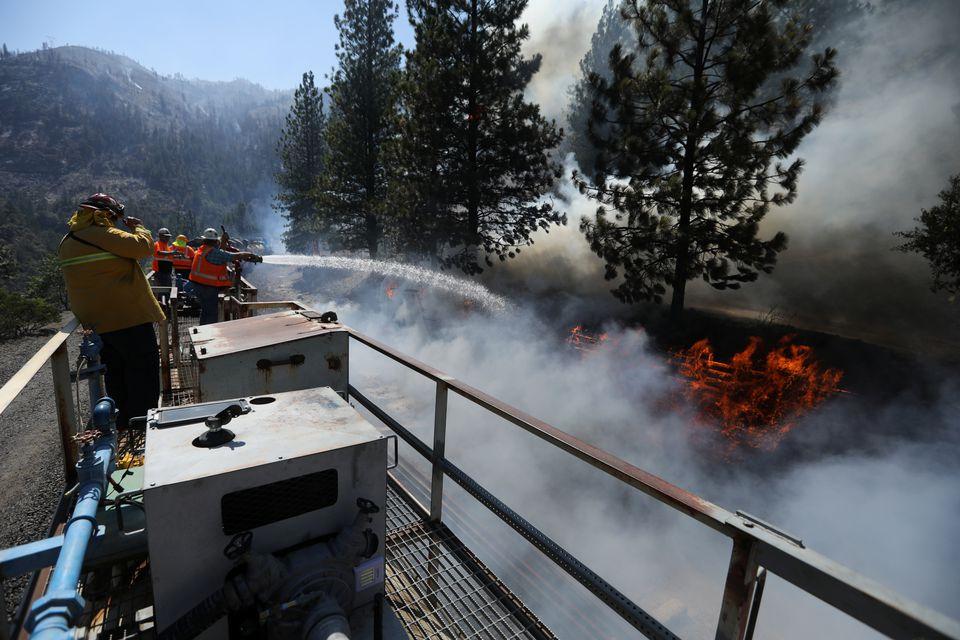 Firefighters assigned to the Union Pacific Fire Train protect the tracks and hinder the Dixie Fire from crossing the North Fork of the Feather River in Plumas National Forest, California, U.S., July 17, 2021. REUTERS/David Swanson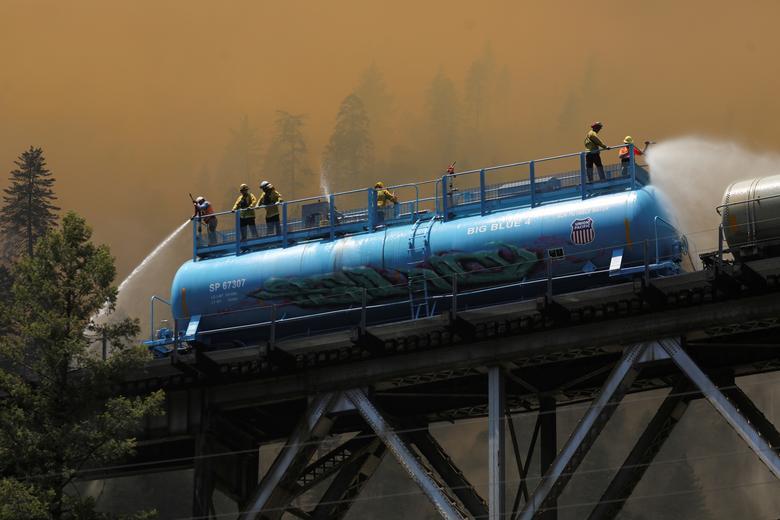 Firefighters spray water from a fire train to hot spots along the tracks over Rock Creek Bridge as the Dixie Fire grows in Plumas National Forest, California, July 15, 2021. REUTERS/David Swanson