Status of the Railroad - A Message from Kenny Rocker, EVP, Marketing & Sales
Announcement Number: CN2022-39
Categories: General Announcements
Posted Date: July 15, 2022
To Our Customers,
With the Fourth of July firmly in our rearview mirror, we are back on the recovery path and seeing service metrics improve. Consistent with prior years, we saw an increase in trains held during the holiday weekend, as crew availability was challenged due to some crews taking non-compensated time off. Did you know, Fourth of July is the third most impactful holiday to our crew availability, behind only Thanksgiving and Christmas?
Our Metrics
The following metrics as of July 8 are compared to performance in mid-April:
Car Velocity: Improved by 5% to 186 miles per day.
Train Speed: Is up from 22.8 mph to 24.2 mph.
First Mile, Last Mile: Improved by 1 point to 91%.
Trip Plan Compliance (TPC):

TPC Bulk: Improved 4 points to 70%.
TPC Manifest: Improved 6 points to 65%.
TPC Intermodal: Decreased 4 points to 69%.

Operating Inventory: Decreased by 7% to 188,176 cars. This reflects active inventory minus cars placed at customers' facilities.
We are in the beginning phases of strategically and gradually returning some Union Pacific-owned cars into the network. We will continue to work with each of you to balance the need to bring additional cars online as we increase car velocity and reduce cycle times.
As always, our metrics are publicly available and reported on a regular cadence to the Surface Transportation Board.
Additionally, hiring efforts remain in full swing as we pull many levers to bring new train crew members to the railroad. Year to date, approximately 400 have graduated, and approximately 500 more are in training. In July, we expect to hire enough crew members to offset turnover and then some, and in the third quarter, we expect to see a significant number of graduates.
Labor Negotiations
As we continue to drive hiring initiatives, we are equally focused on retaining the industry's best employees. The Class I railroads, through the National Carrier's Conference Committee, have been in national bargaining with multiple rail unions since November 2019. Labor negotiations are governed by the Railway Labor Act (RLA) and designed to help both parties reach an agreement without disrupting service.
Last month, the National Mediation Board ended the mediation process, and a 30-day cooling off period began. Under the RLA, we anticipate President Biden will appoint a Presidential Emergency Board (PEB) to investigate and make recommendations for an agreement. By law, work stoppages cannot occur during the initial 30-day cooling off period, while the PEB completes its work, and during a final cooling-off period after the PEB issues a report. In rare instances, Congress has stepped in to prevent or end service disruptions.
The railroads remain willing to negotiate a mutually acceptable agreement, offering employees well-deserved pay increases that are consistent with labor market benchmarks and would continue to place rail employee pay and benefits among the nation's best. The railroads are committed to rewarding employees' hard work while best positioning the industry to compete in the future.
Thank You
As always, we appreciate your patience and loyalty as the entire Union Pacific team continues its work to improve our service. Thank you for your business.
Sincerely,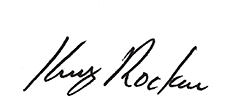 Kenny Rocker
Executive Vice President, Marketing & Sales