Any company seeking to improve its customer experience must start with the same critical step: listening. Taking guesses at what customers want and need could yield a few lucky wins, but to deliver the kind of value that creates true customer loyalty, companies have to ask customers what they want. By listening to their customers, companies can get at the heart of exactly what makes them happy and what doesn't – allowing them to make changes that will genuinely improve their experience.
Fortunately, there are many ways to listen. Here are five methods and how we employ them at Union Pacific.
1. Relationship Surveys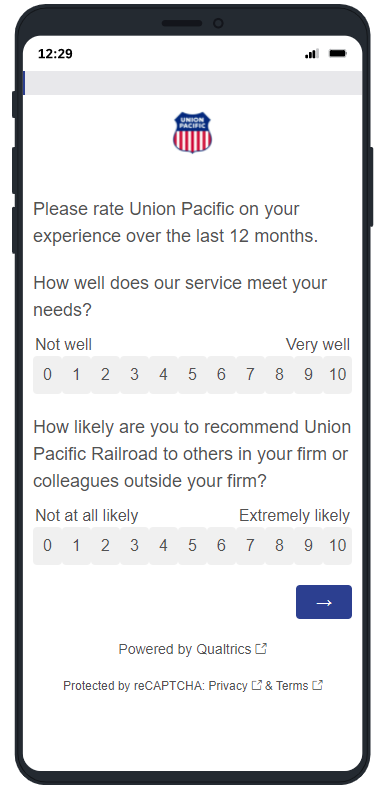 Sending surveys to customers can help companies get a quick pulse on how customers are feeling at regular intervals throughout the year.
What Union Pacific does: Union Pacific customers receive four electronic surveys per year. The ratings and comments that result from these surveys help the Customer Experience team to learn what's going well, uncover problems and prioritize their resolution. The ultimate goal is to preserve the company's positive customer experiences and improve those that aren't. "All levels of the company monitor this feedback to have a pulse on how our customers are being served so we can deliver the best experience possible," said Ashley Sutera, Director of Commercial Strategy and Experience.
2. Customer Interviews
Whether by phone or by video, one-on-one interviews with customers can shed a lot of light about how their experience is going and add technicolor that surveys may not capture.
What Union Pacific does: Union Pacific gathers customer insights via video conferences. In 2021 alone, the company conducted more than 100 hours of interviews with almost as many customer contacts.
"A phone or video interview with a customer enables us to gain valuable customer insights about their experience doing business with Union Pacific," said Jeff Sheldon, General Director of Corporate Strategy. "Having a two-way conversation allows us to ask 'why' questions and dig deeper into the customer's experience working with our company. By developing a much deeper understanding of what customers value, we can develop solutions that improve their experience."
3. Customer Advisory Board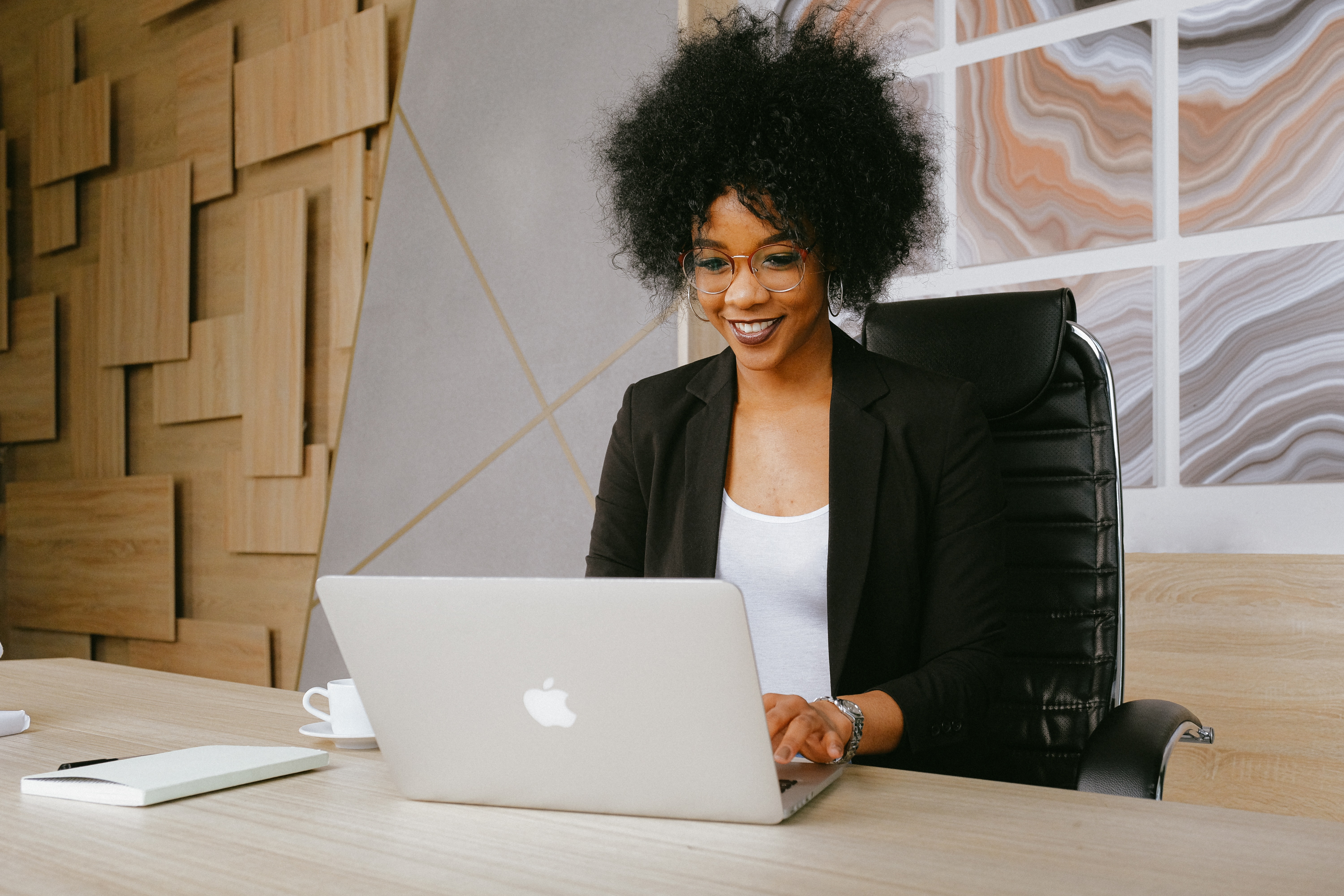 A customer advisory board is a group of customers who meet regularly with company representatives to take a deep dive into customer experience topics. This allows companies and customers to work together to uncover and resolve pain points and build on positive experiences.
What Union Pacific does: At Union Pacific, the Customer Advisory Board is comprised of 12 customers, both new and experienced, that meet twice per year. This Board provides critical input on the Union Pacific customer experience, product development needs, and service solutions while helping to shape the strategy for the customer experience improvements the company has prioritized. Specifically, the Board's role is to:
Represent the customer's viewpoint on current and future transportation services, technology and products
Gain and share insights on the needs and innovations of the global supply chain
Provide a voice and opportunity to help set the course of Union Pacific's current and future product offerings and services
"I love being a part of our Customer Advisory Board. It's great to hear customer feedback across multiple industries representing both large and small customers so that we can get a wholistic view of how Union Pacific is performing from the customer's viewpoint," said Melissa Meier, Commercial Strategy and Experience Manager. "It gives us a chance to stop and really look inward on how we can improve our customer's experience with our company. Our leadership team takes it very seriously and ensures that we use this essential 'voice of the customer' feedback to make real changes at Union Pacific."
4. Face-to-Face Meetings
Customer experience efforts may be relatively new for some companies, but tried and true face-to-face meetings between sales representatives and their customers continue to be invaluable, both for understanding their experience and building a genuine relationship that can serve to improve it.
What Union Pacific does: In just one month, Union Pacific sales representatives held more than 200 face-to-face meetings to discuss the issues that matter most to their customers. This helps us tailor our sales support based on their individual needs.
5. User Experience Reviews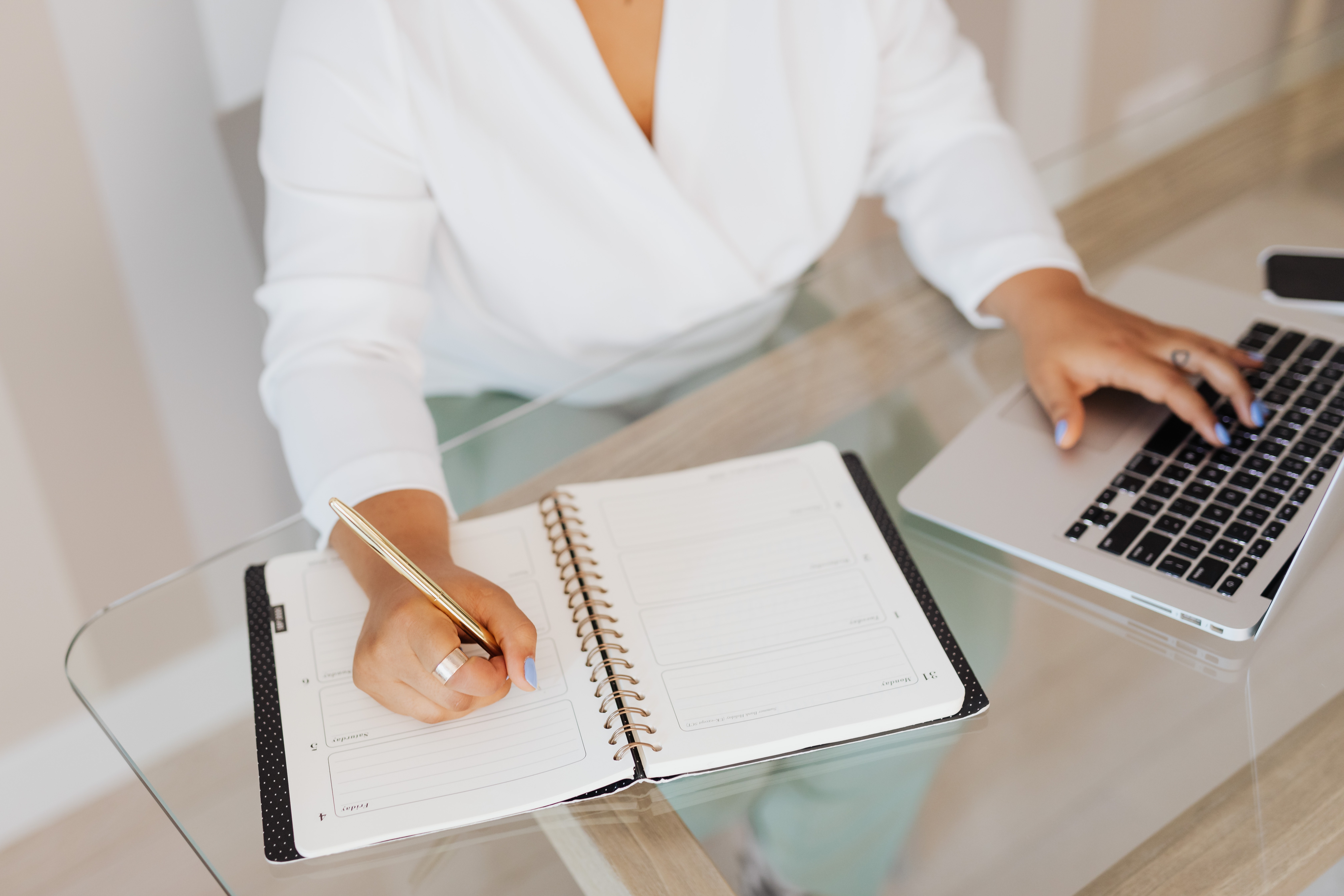 User experience for customer experience (UX4CX) assessments help companies understand how customers interact with their business online. This takes listening to the next level because companies can actually observe customers' online interactions and gain a deeper understanding of how they can help.
What Union Pacific does: To improve the online user experience, Union Pacific's User Experience team watches customers as they work to identify process and technical improvement opportunities for the railroad's customer portal. This outside-in perspective helps uncover pain points, identify quick wins, co-develop solutions, and architect the future of the digital customer experience.
"To become customer centric, you need to have the voice of the customer present within your teams and processes; that is exactly what UX4CX is providing," said Lee Sorrick, IT Director. "This process has provided enhanced visibility to pain points and strategic opportunities. It is also providing a more personal connection with our customers. We look forward to every opportunity to meet with our customers, gather insights, and make a difference."
Bonus Tip: Listen to the Data
In addition to listening to customers, Union Pacific also uses data to validate themes that emerge from their feedback and anticipate their future needs. Data helps us further understand ways to improve the customer experience without requiring more time on the part of our customers.
Learn More
If you're a customer and have feedback you'd like to share about your experience, contact our Customer Experience Team at cx@up.com. If you're interested in learning more about shipping by rail, answer a few questions and we'll connect you with an expert.
Poll: What Is Your Favorite Way to Give Feedback?

Related Articles
Multiple Touchpoints Matter
When companies offer several touchpoints along the customer journey, it provides a more wholistic view that allows them to make changes to the experience that are truly meaningful to customers.