In these unprecedented times, we are taking on many new (and some unfamiliar) roles as we stay home and stay healthy, including teacher, caregiver, coworker…and chef?

With more time at home, you may find yourself day after day standing in your kitchen, staring into the refrigerator pondering what meals you can throw together for your hungry family. We want to help.

We've identified a handful of easy and delicious family-friendly recipes that include ingredients with a longer shelf life, which will yield several meals over a few days and most importantly, will keep your energy up to power through a day of juggling both work and home life. Plus, these recipes can be whipped up fast if you have limited time to cook between tutoring sessions and conference calls.
Ingredients by Rail
Want to know what else is really cool about these recipe ideas? Many of their ingredients traveled by rail at some point along their journey to you. During this challenging time, transportation companies, including railroads, are working hard to ensure grocery store shelves remain stocked and families have the food they need.

Food and beverage shipping and logistics companies move cold and frozen foods in temperature-controlled refrigerated boxcars. And those canned and dry goods in your cupboard? They travel by rail, too, usually in boxcars or intermodal containers and trailers.

So, start making a list for your next grocery order or use up what you've got with these healthy, hearty recipe ideas – all brought to you by rail.
Homemade Tacos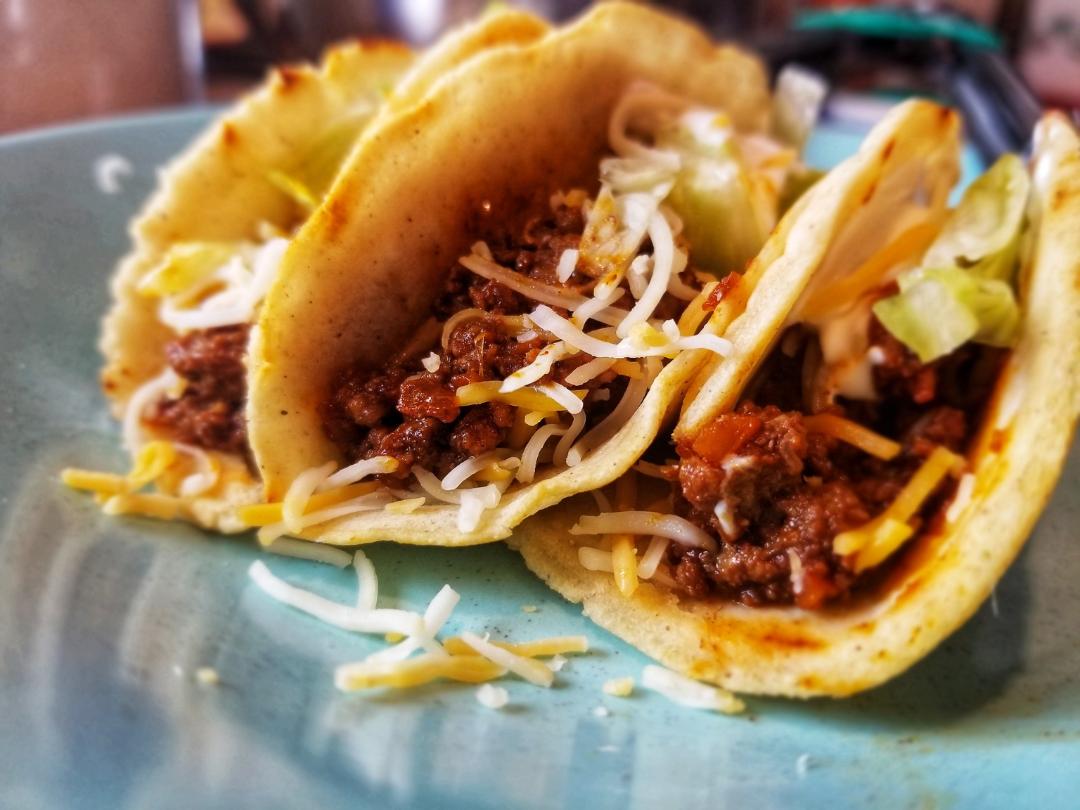 Add a little spice to another day at home by cooking up some flavorful tacos that include ingredients that travel by train, including cheese, meats and more. No worries if you haven't been to the grocery store in a while – you can use any protein you have on hand, including beef, chicken, pork, shrimp or fish – to name a few.
If you're feeling ambitious, make a batch of homemade margaritas with tequila, salt and lime juice (all shipped by rail, of course.)
Recipes to try:
• The Best Homemade Tacos
• Easy Ground Beef Tacos
• Easy Fish Tacos
• Classic Margarita
Classic Chili
From canned goods and spices to onions and sugar, there is a good chance many of the ingredients to make this meal are already in your cupboard — and traveled by rail.
Recipes to try:
• The Best Classic Chili
• Five-Ingredient Chili
• Homemade Vegetarian Chili
Pizza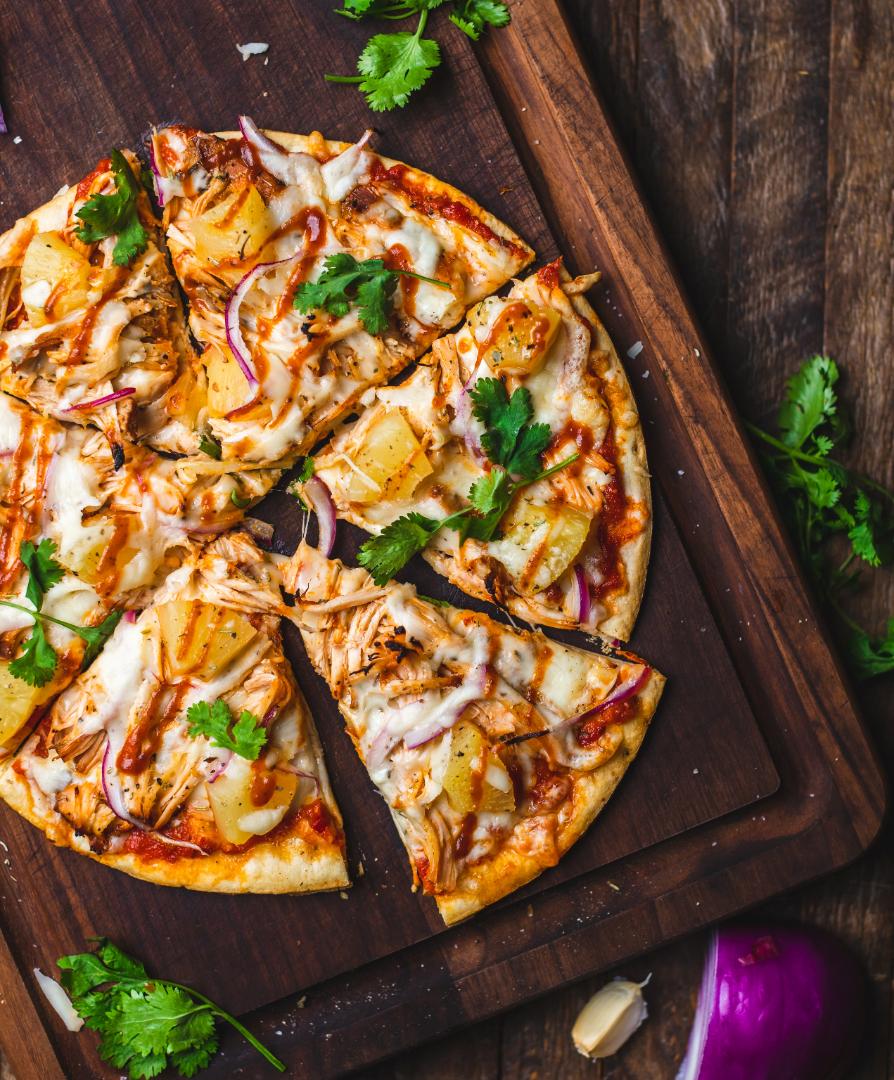 Looking for another versatile meal idea? Pizza is the answer! Many ingredients for your favorite pie ship by rail, including tomato paste, flour for the crust, cheese, meats, veggies and more.

Need a beverage to go with that pie? Wine is a fine option. Whether you pour red, white or rosé, there's a good chance it shipped by rail, too, to find its way to you.

Recipes to try:
• Homemade Pizza
• Five Pizza Ideas with One Dough
• Quick and Easy Pizza Crust
• Gluten free? Try a Cauliflower Crust
Breakfast Casserole
Breakfast is the most important meal of the day, right? Take a break from cereal and breakfast bars and put together a delicious casserole to start your day off on the right foot. This is a great opportunity to use up whatever is in the back of your freezer, like frozen potatoes, spinach and broccoli (there's a good chance these traveled by rail in refrigerated boxcars). Combine them with eggs, bacon or sausage for a savory and satisfying meal.
Don't forget, that carton of orange juice in your fridge may have also traveled by train to get to a store near you.
Recipes to try:
• Easy Breakfast Casserole
• Hashbrown Egg Bake
• Vegan Breakfast Casserole
Cookies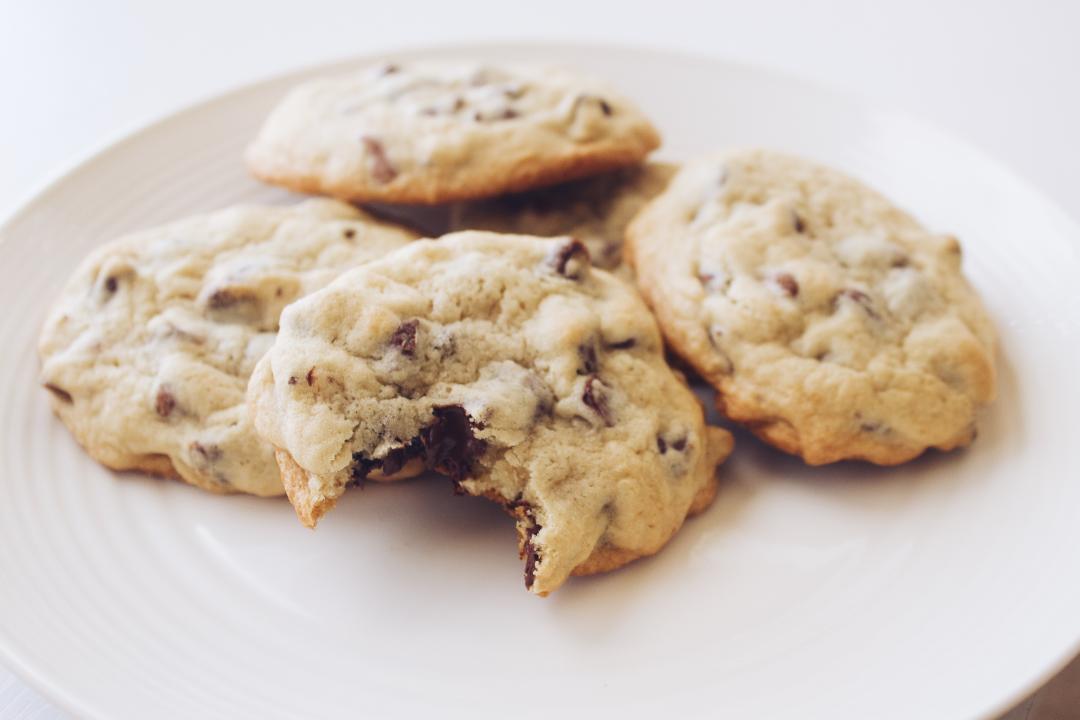 Chocolate chip…snickerdoodle…oatmeal raisin… Whichever you prefer, baking can be a good way to relieve stress and bond with your family members. By the way, did you know a lot of cookie ingredients, including sugar, flour and chocolate, ship by rail?
Recipes to try:
• Three-Ingredient Cookies
• The Best Chocolate Chip Cookie Ever
• Easy Sugar Cookies
• For a gluten-free option, try Chocolate Cayenne Crinkles or Dairy-Free, Gluten-Free Chocolate Chip Cookies

Happy cooking!
Learn More
If you'd like to learn more about what products can ship by rail or if you need help shipping your food and beverage products, give us a shout.
Related Articles