Over the last year, the roofing market has seen a major boom. Between new builds and roof replacements in both the commercial and residential markets, the need for shingles is at an all-time high.
According to the second quarter 2021 Quarterly Product Shipment Report published by the Asphalt Roofing Manufacturers Association (ARMA), asphalt shingle shipments in the United States have increased nearly 23% year over year between second quarter 2020 and 2021. Modified bitumen, the material used for commercial roofing, saw a 29.2% increase in U.S. shipments during that same time.
Experts from two roofing material suppliers, CertainTeed and GAF, shared the four trends they see impacting the market most and the strategic steps they're taking to meet the demand.
What Is Causing the Roofing Market Boom?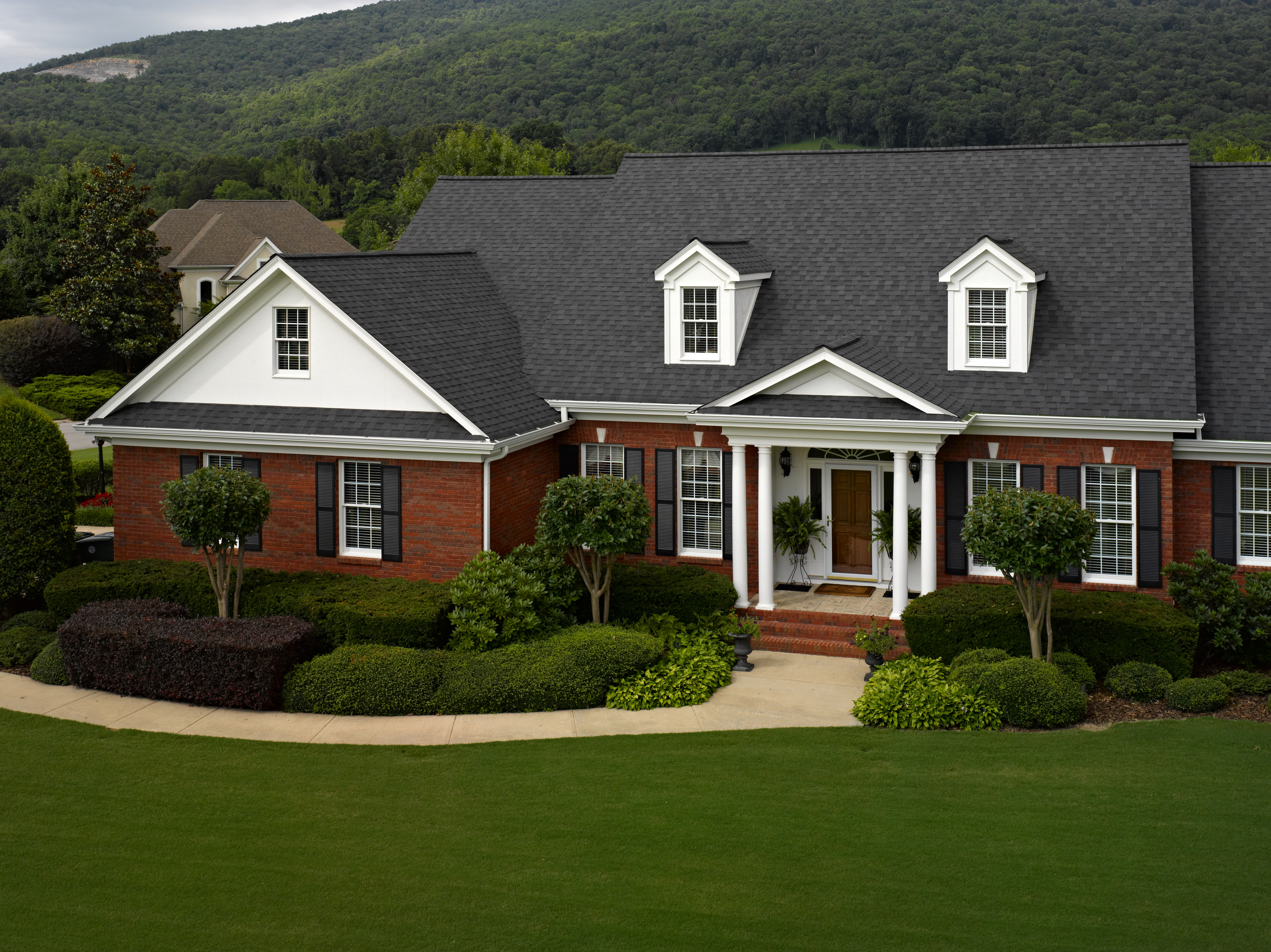 Several factors are driving the increased demand for roofing products.
The Pandemic
The COVID-19 pandemic has affected just about every facet of life, and roofing is no exception.
Keith Williams, Vice President of Supply Chain and Customer Service for the roofing products group at CertainTeed, North America's leading brand of exterior and interior building products, including roofing materials, said the more time homeowners have spent at home, the more their interest in making improvements has grown.
"During the pandemic, consumers became much more focused on their homes," he said. "People are in their houses more often, so homeowners are prioritizing upgrades or repairs that had been postponed for one reason or another."
Michael Donoghue, Manager of National Rail Services for GAF, North America's largest roofing and waterproofing manufacturer and a part of Standard Industries, said the increase in employees working remotely has also caused them to add onto their homes.
"The pandemic has forced many companies to require their employees to work from home," he said. "As a result, some homeowners have reengineered their personal office spaces, with many adding additional square footage. Working from home has also reduced commuting costs, which can be used for upgrading primary residences including roofs."
New Builds
While re-roofing a home comprises the majority of roofing material sales, new builds are also driving the roofing demand.
"GAF is witnessing unprecedented demand for roofing products throughout North America," Donoghue said. "Residential roofing demand is driven not only by replacement roofs due to age or weather-related events, but also new housing starts."
Perhaps due in part to the pandemic, people are not only looking for new spaces, but they are also seeking less populated places to live. "There is also a notable migration of people moving from cities into rural areas, and with interest rates at historic lows, it is correlating to dramatically rising housing starts for the second consecutive year," Williams explained.
The Rise of E-Commerce
The pandemic has also caused a huge uptick in online orders and at-home deliveries. While this may seem far from related to roofing, it caused shifts in supply chains that resulted in the need for new commercial buildings.
"The rapid expansion of e-commerce has seen heavier demands for more warehousing construction, impacting the commercial roofing market," Donoghue said.
Weather
The last few years have yielded their fair share of extreme weather events across the country, with hail, tornados and hurricanes all taking their toll on residential and commercial roofing. Donoghue said that severe storms in the Southeast and Gulf Regions drove high level demands for roofing and waterproofing products.
"There has been severe storm activity in populated areas that has generated demand for roofing replacements," Williams said. "Combined, all of these macroeconomic factors are driving a boom for the roofing industry right now."
What Are Roofing Companies Doing to Meet the Demand?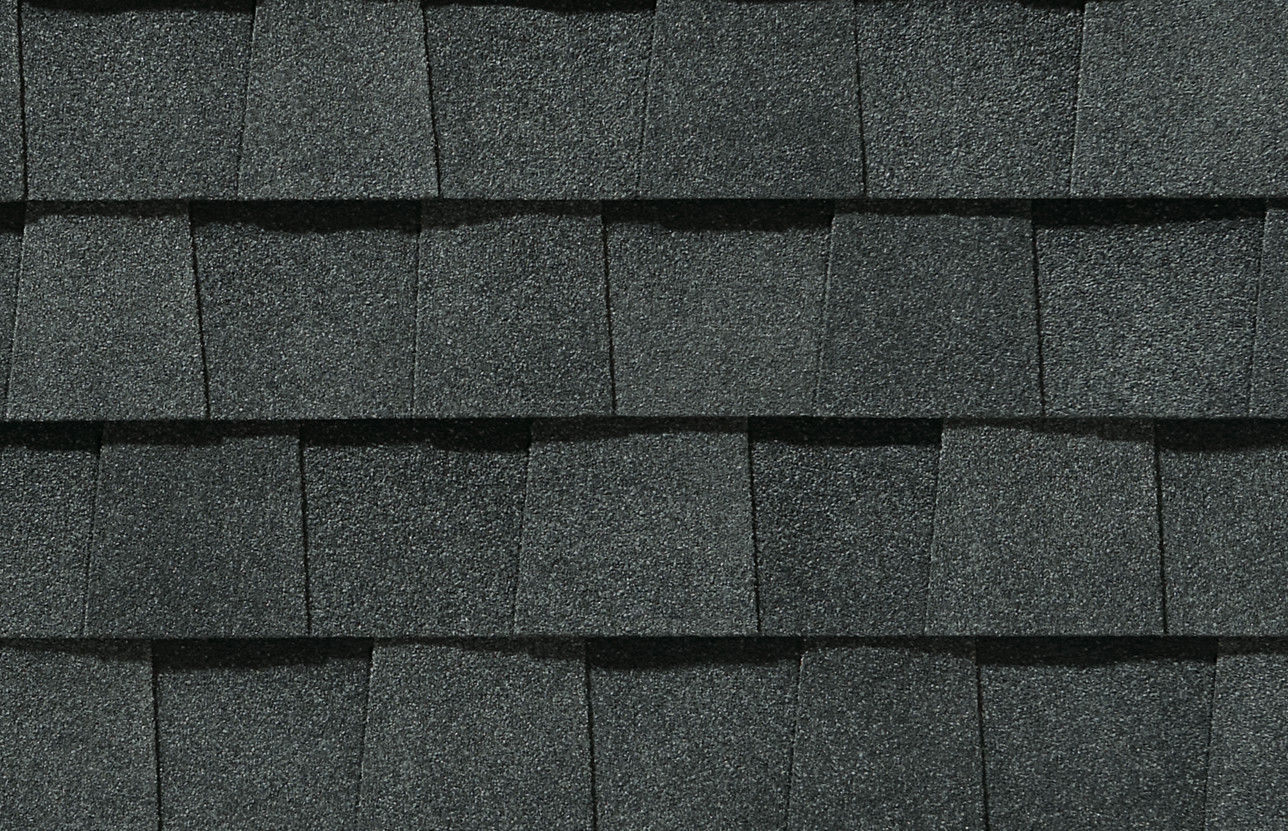 Roofing companies are taking several steps to respond to the heightened demand for roofing products, including increased production and supply chain modifications.
At CertainTeed, the strategy relies on integration between the manufacturing, sales, and supply chain groups to produce more product and to continuously improve the way its materials get to key markets.
Donoghue said GAF is reacting to their customers' needs through careful coordination of many moving parts, too. "Each market has its own set of demands. Sales, manufacturing, engineering, and supply chain have all come together to meet the challenges of this unprecedented demand," he said.
Shipping roofing products by rail is one way CertainTeed and GAF are able to produce and distribute more roofing materials.
"Rail is a key component to our supply chain," Donoghue said. "GAF depends on rail not only for our raw materials for production but also for finished products we ship directly to customers and to our strategic warehouse locations throughout North America."
Because a single rail car can hold three to four truckloads of product, both companies are benefitting from this volume advantage.
"We are able to fit more product – both raw materials or finished goods – into a rail car than into a truck," Williams said. "The result is more product moving with less energy and emissions to move that product."
Donoghue said having plenty of raw materials on hand also allows GAF greater supply chain control. "Rail provides us flexibility not only for additional silo space in our private cars on our property but also allows us a more controlled flow into the production line," he said.
Why Do Manufacturers Ship Roofing Materials by Rail?
In addition to volume, roofing manufacturers ship both inbound and outbound products by rail for many reasons, including costs, environmental benefits and supply chain efficiencies.
Costs
As both raw materials and trucking costs are rising, shipping by train provides an opportunity to offset those costs by leveraging a more economical transportation option.
For instance, according to Jefferies Equity Research, asphalt prices have increased 41% since December 2020. Truck prices are on the rise, too, with DAT Freight & Analytics reporting that the average highway rate per mile has risen 23% between 2020 and 2021, increasing transportation costs for those who ship by truck. On average, rail also offers a lower cost per ton mile than truck (especially over long distances), which helps roofing manufacturers spend less on transportation.

Rail can also lower logistics costs by carrying the same amount of cargo in one rail car as 3-4 trucks, thereby reducing logistics management and administrative burdens by having fewer resources to manage.
"Rail is a safe and economical mode of transportation," Donoghue said.
Environmental Benefits
On average, railroads are three to four times more fuel efficient than trucks on a ton-mile basis and can move one ton of freight more than 480 miles on a single gallon of fuel. Because of these factors, trains generate a carbon footprint up to 75% less than trucks.
Let's say a roofing manufacturer in Dallas, Texas, received 50 truckloads of sand from Omaha, Nebraska, by train instead of truck. According to the Union Pacific Carbon Emission Estimator, choosing rail would reduce the carbon footprint by 40 metric tons.
That number becomes more significant when you consider it is equivalent to:
The carbon removed by 9 acres of U.S. forests
The carbon removed by 1,024 tree seedlings grown for 10 years
Greenhouse gas emissions avoided by recycling 14 tons of waste instead of sending it to the landfill
"Rail is an integral part of our supply chain and it helps us strive towards our company's ambitious sustainability goals," Williams said. "Using rail is better for the environment as it is a lower emissions mode of transportation."
Available Capacity
As the driver shortage continues to be an issue especially for long-haul trucking, both Williams and Donoghue said the available capacity rail provides has helped to keep their supply chains running smoothly.
"In instances where we have experienced trucking shortages, utilizing rail has helped us meet our customer demands in areas where trucking has been limited, borderline unavailable, or excessively high cost," Williams explained. "As a firm part of our overall transportation strategy, rail has helped us overcome obstacles posed by the current issues plaguing the trucking industry."
For GAF, rail helped both fill the gaps left by the trucking industry while at the same time accommodating the company's increased transportation needs due to the roofing boom.
"GAF has looked to Union Pacific to help meet our increased volume levels. The driver shortage and truck capacity constraints require us to rely more heavily on rail," he said. "Our box car shipments at many of our manufacturing locations are at historic highs. Rail plays a key role in GAF's supply chain."
Reach Distant Markets
When companies want to reach distant markets, rail offers an economical solution. This is especially helpful as COVID has forced supply chain shifts.
"The pandemic has created shortages of many vital raw materials. "Many new material sources are farther in distance, and rail has allowed us to capitalize on these opportunities," Donoghue said.
Williams agrees. "Rail allows us to move products further away from the manufacturing sites and place product closer to our customers," he said.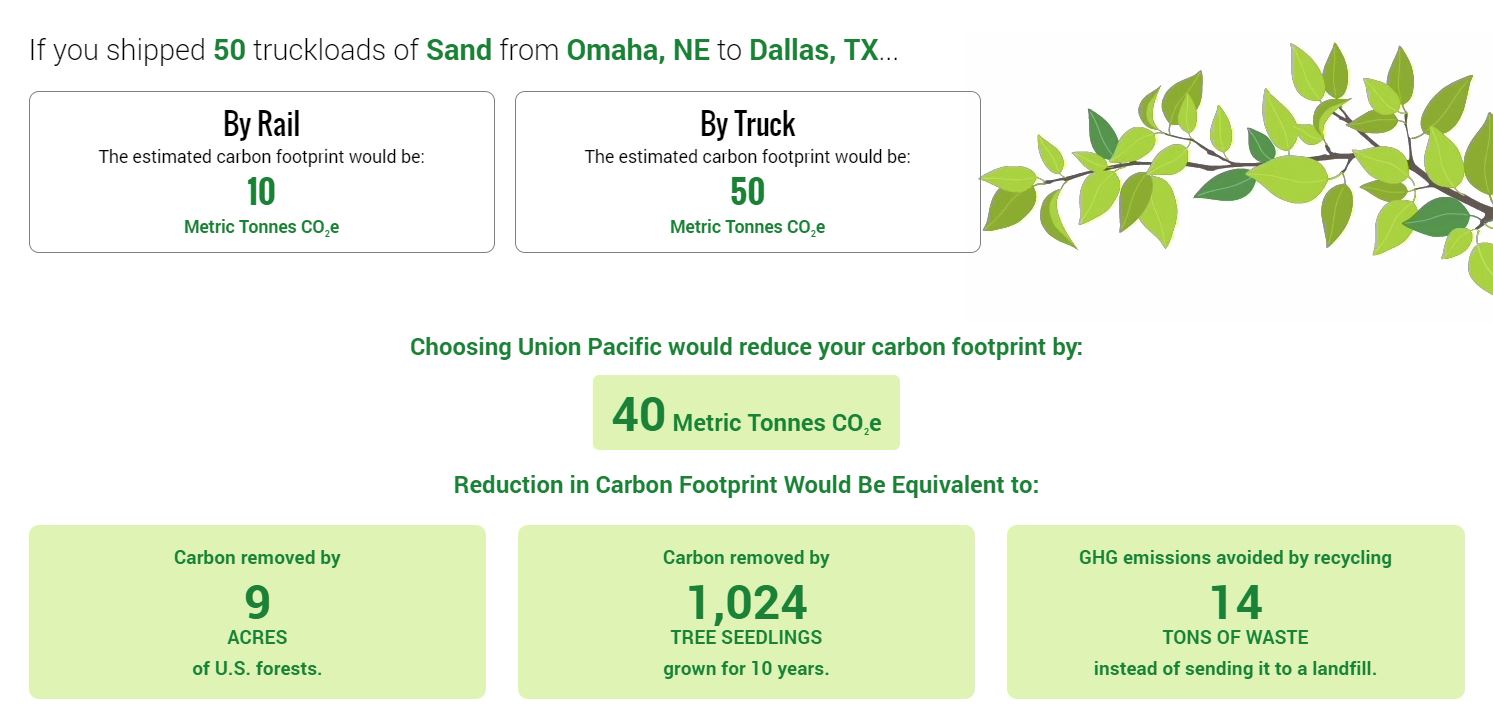 Learn More
If you want to learn more about shipping raw materials or finished products by rail, answer a few questions and we'll connect you with an expert.
Related Articles