Can a railroad put a roof over your head? The short answer is no. But the long answer is that yes, they help.
While railroads don't make the shingles or build the roofs, they do play a role in moving both the raw materials used to make shingles as well as the finished product. Here's how.
What Raw Materials Do Manufacturers Use to Make Shingles?
Shingles require several different raw materials. Asphalt shingles are commonly made with the following:
Fiberglass mat — Fiberglass mat is made of short strands of fiberglass bonded together with a resin to create a sort of "cloth." The process of making a shingle starts with dipping fiberglass mat in hot asphalt, which coats the fibers.
Asphalt — Asphalt provides a solid base for the shingle and serves as a waterproofing agent. Asphalt also holds roofing granules in place. (Tip: Learn more about the growing demand for asphalt and shipping asphalt by rail.)
Granules — Granules are fine-grain, crushed rock particles that are pressed into the surface of the asphalt. Granules block UV rays from the asphalt to protect it from damage and premature aging. They also give shingles their color.
Fine mineral material — Sand or slag fines (a dark gray, porous rock) is applied to the back of shingles to prevent them from sticking to machinery during manufacturing and from each other during storage.
What Roofing Raw Materials Can Ship by Rail?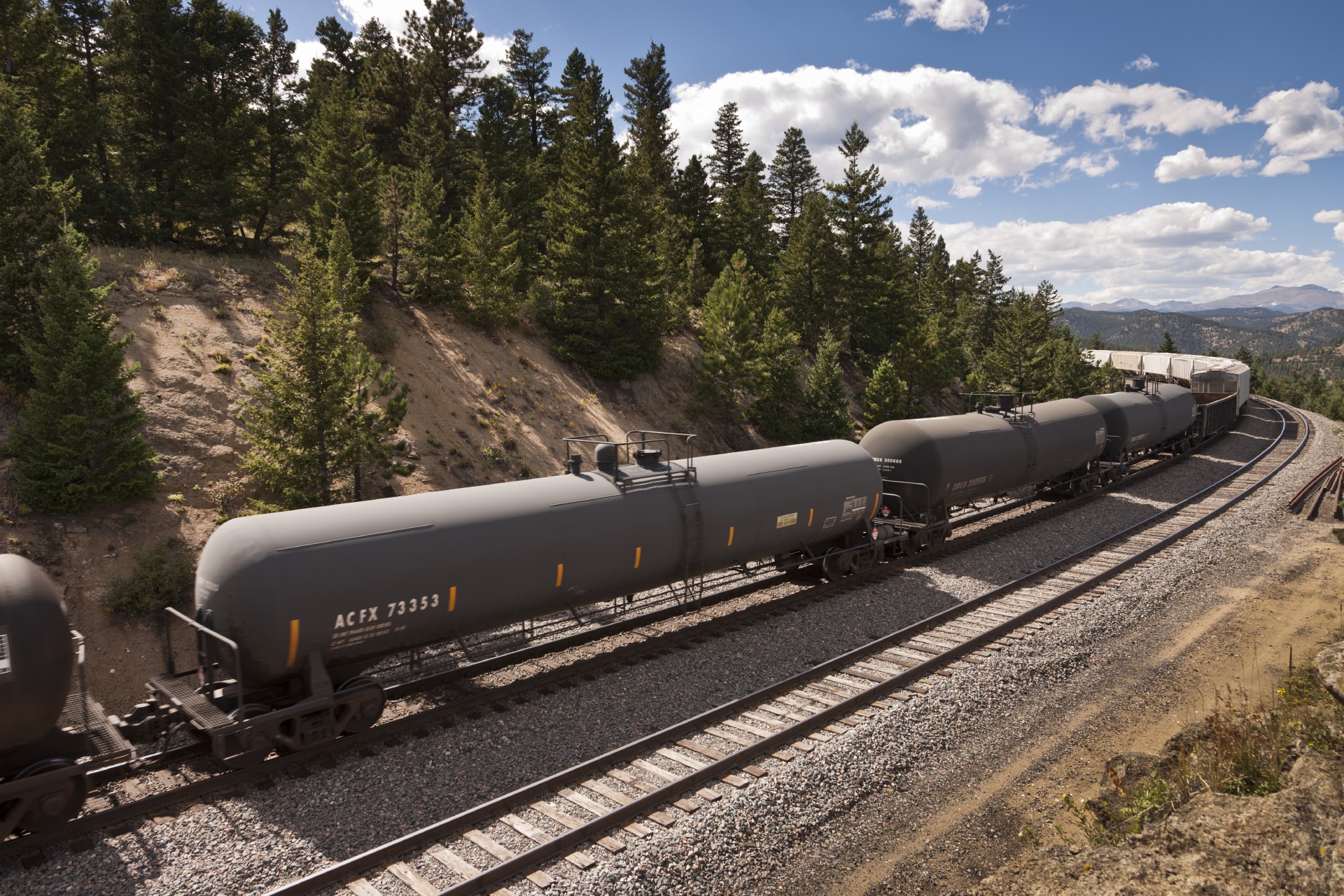 Railroads can ship just about any material used to make shingles, including:
Asphalt
Slag
Roofing granules
Sand
Limestone
Slate
Sandstone
Limestone
Quartzite
What Types of Finished Roofing Products Can Railroads Ship?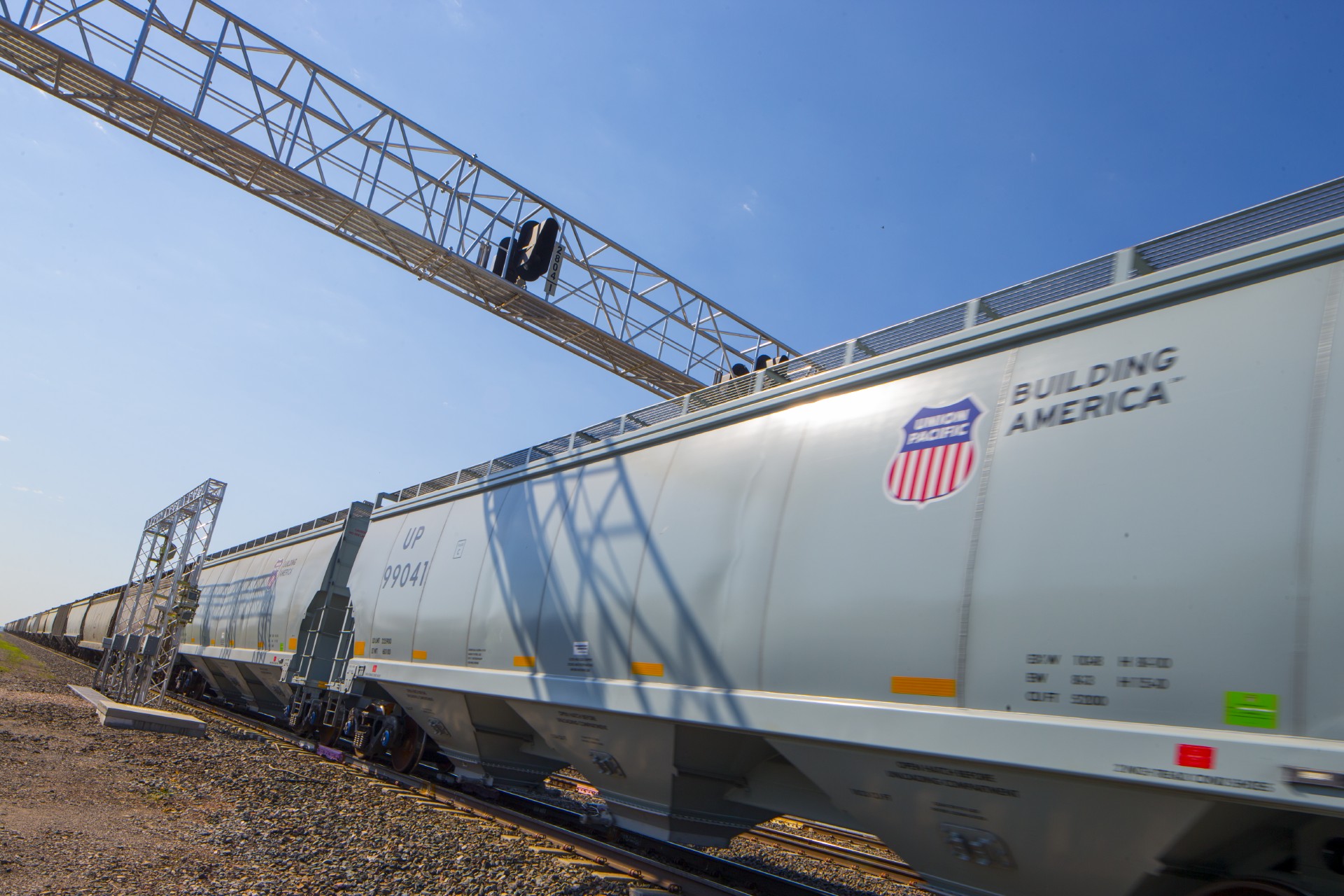 Trains can also handle a wide range of finished roofing products, including:
Asphalt shingles
Clay roof tile
Concrete roof tile
Cement roof tile
Metal roof tiles
Membrane roofing
Steel and metal roofing systems
Metal shake
Steel panels
How Do Shingles and Roofing Materials Ship by Rail?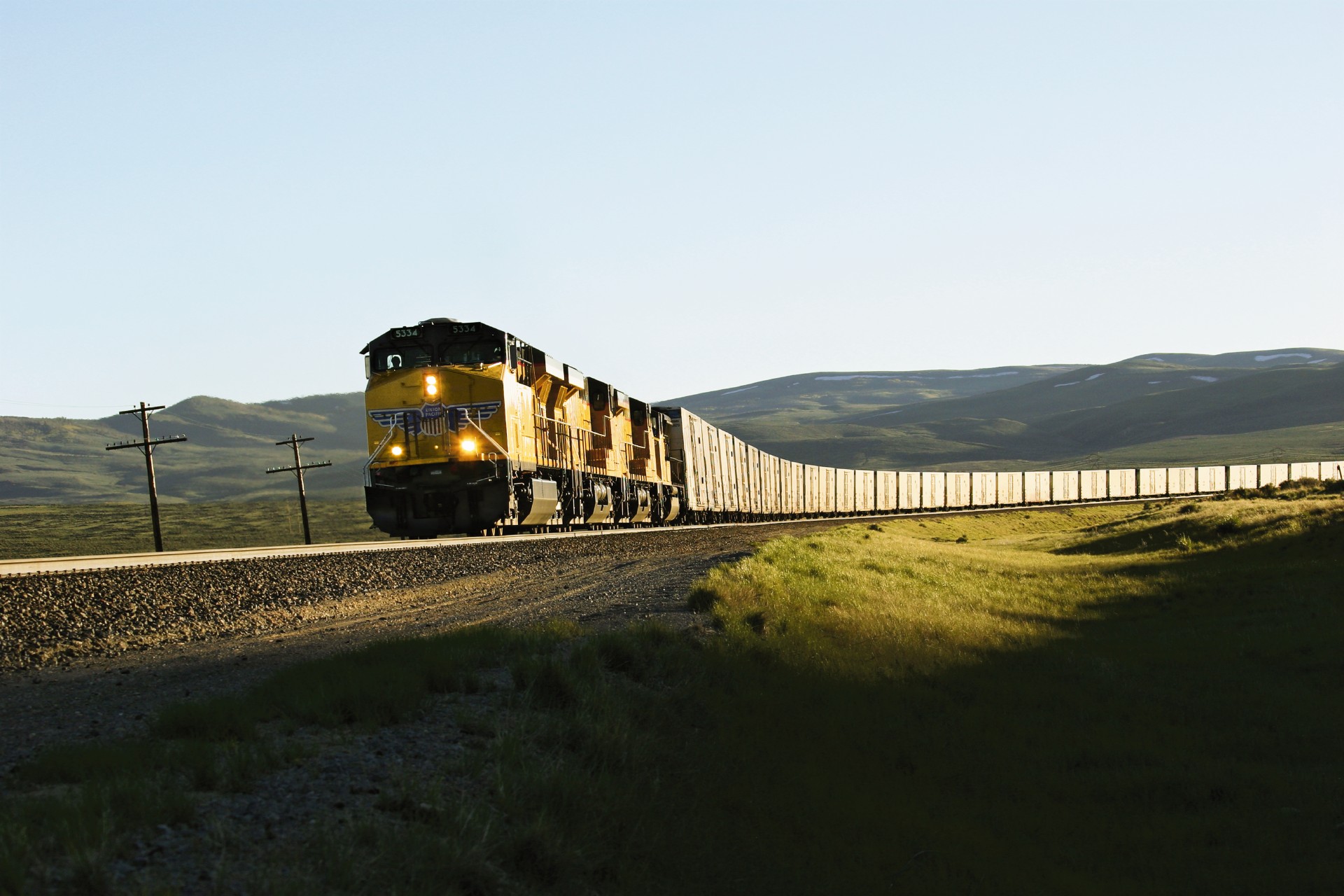 The way railroads ship roofing materials depends on what is being shipped.
Railroads ship raw materials to roofing manufacturers. When the finished product is ready, railroads can ship roofing materials to key markets for local delivery by truck. Or, they also ship to warehouses for storage, then shipped by truck as demand dictates.
If a roofing manufacturing facility, warehouse, or other destination isn't rail served, transloading allows shippers to access rail by seamlessly transferring products between trucks and trains.
Tip: See how two roofing manufacturers use rail to meet the roofing market boom.
What Are the Benefits of Shipping Roofing Materials by Rail?
Economical — Rail typically offers a lower cost per ton mile compared to truck, especially over long distances. As both raw materials and trucking costs are rising, shipping by train provides an opportunity to offset those costs by leveraging a more economical transportation option. This also allows roofing manufacturers to reach new markets without prohibitive transportation costs.
Volume — Because a single rail car can hold three to four truckloads of product, shipping roofing materials by train allows manufacturers to fit more product into a rail car than into a truck, whether that's raw materials or finished goods.
Environmentally responsible — On average, railroads are three to four times more fuel efficient than trucks on a ton-mile basis and can move one ton of freight more than 480 miles on a single gallon of fuel. Because of these factors, trains generate a carbon footprint up to 75% less than trucks.
Available capacity — In the face of the truck driver shortage, railroads have available capacity to move raw materials and finished roofing products.
Learn More
If you want to learn more about shipping raw materials or finished products by rail, answer a few questions and we'll connect you with an expert.
Related Articles