When you look at a map depicting North America's Class I rail networks, you'll see something akin to a plate of picked-over, tangled spaghetti. It may look confusing, and to many people, it is. But if you're familiar with the nation's roadway system, grasping how rail networks work isn't that difficult. That's because the two have a lot in common, leveraging a combination of high-traffic, long distance "fast lanes" and smaller, less densely traveled roads that get travelers (whether people or freight) to their final destination.
The following infographic compares roadways to railways so you can see how freight can travel across the continent via rail.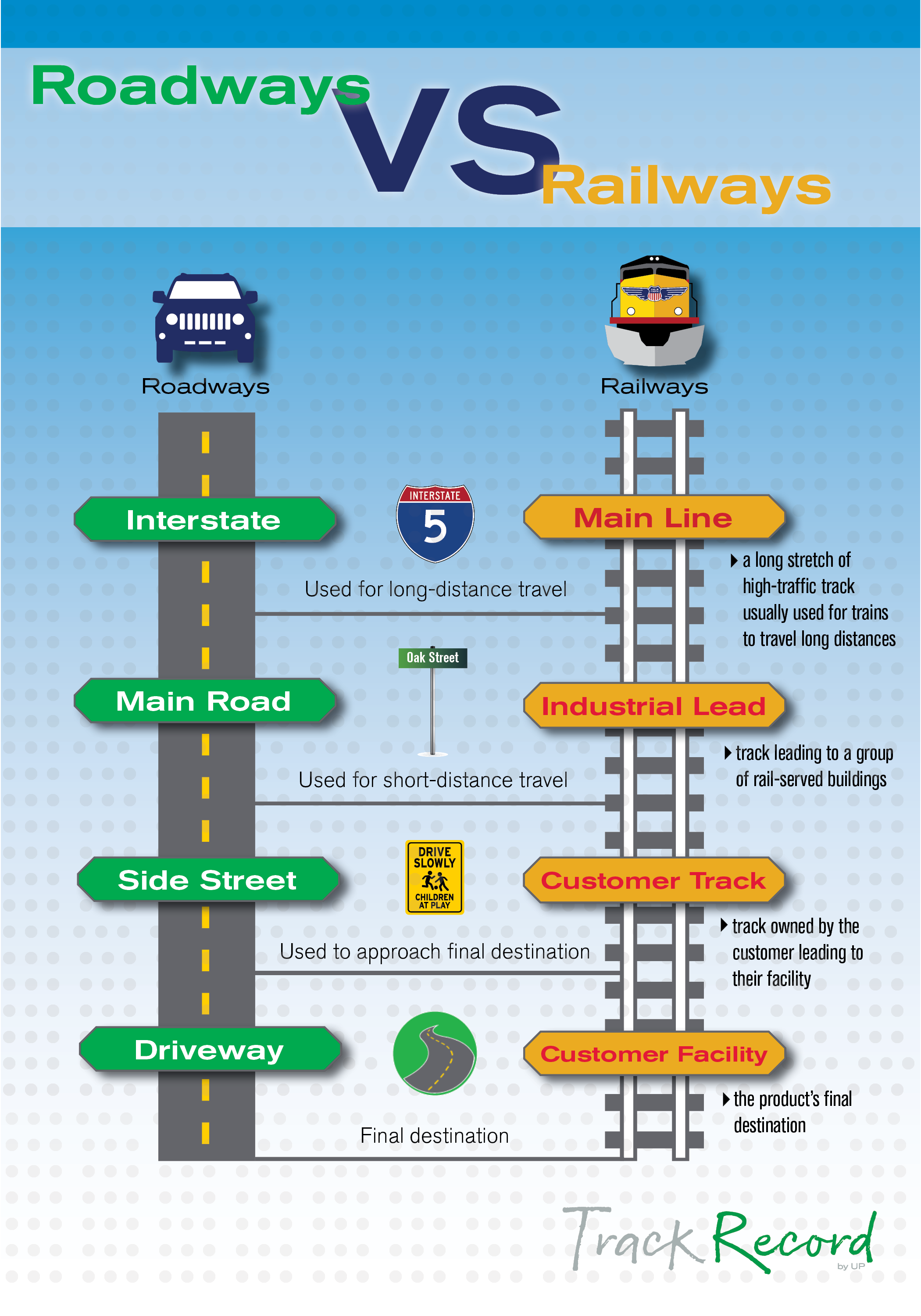 Still Have Questions?
Get in touch and we'll be happy to answer them.
Related Articles: