EAP Family Wellness Webinars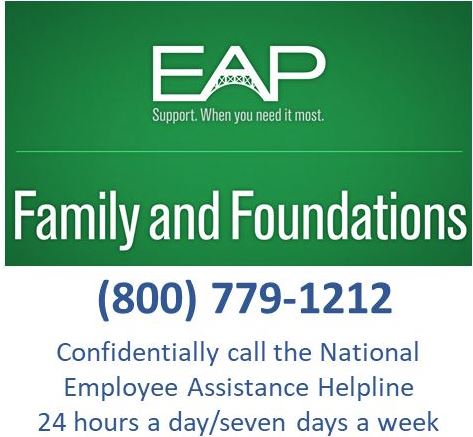 Mark Your Calendar – 2023 Mental Health & Wellness Webinar Schedule!
Union Pacific's Employee Assistance Program (EAP) is partnering with nonprofit The Wellbeing Partners to host live one-hour educational mental health and wellness webinars throughout the year for employees and their families. Webinar sessions will include Q&A and focus on research-based strategies to enhance and support mental health and wellness.
• April: Caring for your Teen's Mental Health
Wednesday, April 19, 2:00 – 3:00 p.m. CT
Speakers: Claire Brown and Claudia Granillo
Overview: Parents, and any adult caring for a teenager, can wonder about their teen's mental health. In this webinar, participants will learn about what's typical of young people, how to identify Mental Health warning signs, and when to seek support for your teen.
• July: When Your Tank is on Empty: How caregivers can focus on filling up
Wednesday, July 26th, 2:00 - 3:00 p.m. CT
Speaker: Claire Brown
Overview: Whether you are caring for a child or an aging parent, caregivers often feel like they are running on empty. Learn about mental health considerations for caregivers, tips to get filled back up, and why you should give yourself—not just those you care for--grace and empathy.
• September: The Back-to-School Blues
Wednesday September 20th, 2:00 - 3:00 p.m. CT
Speaker: Claire Brown
Overview: "Back-to-School" time brings changes to schedules for families, new stressors for everyone, and often new behavior challenges for children. Learn how to support your child(ren) through this difficult time of the year, how to partner with teachers, and how to rock the school year routines.
• December: Holiday Stress Management
Previously recorded webinars
Happy Mealtimes for the Family
How can what we know about children's bodies and brains help us make mealtimes happier and healthier for everyone? This session covers strategies to help kids eat the foods they need and make mealtime an enjoyable time of connection. Watch the previously recorded "Happy Mealtimes for the Family" webinar.
Play and the Brain
What happens inside a child's brain when they play, and how can families make the most of this vital part of childhood? This session will explore the importance of play, physical activity and togetherness to support strong, connected families.
Fostering Emotional Connection
How do bonding and attachment impact a child as they grow, and what can we do to raise resilient, emotionally-healthy children? This session examines how relationships with adults alter children's brains, and how we can leverage our emotional connection with the children in our lives to support their mental health. Watch the previously recorded "Fostering Emotional Connection" webinar.
Child Development and Discipline Strategies
How could what we know about kids' brains change the discipline strategies that we choose? This session dives into early childhood development milestones and applying successful strategies for supporting positive behavior in children. Watch the previously recorded "Child Development and Discipline Strategies" webinar.