Positive Train Control
Union Pacific continuously works to enhance safety by investing in innovative technologies like Positive Train Control (PTC), an advanced system designed to automatically stop a train before certain accidents occur. PTC is designed to prevent four specific types of incidents:
Train-to-train collisions.
Derailments caused by excessive speed.
Accidents that can occur if trains are routed down the incorrect track.
Unauthorized train movements on tracks undergoing maintenance.
PTC will not prevent incidents involving pedestrians or vehicles on the tracks.
Union Pacific and its railroad partners are fully interoperable on federally required rail lines, including passenger routes. Required trains operate with PTC on Union Pacific's 17,067 PTC route miles, and efforts to maintain interoperability continue as railroad operating systems improve and technological advances make train movements safer.
The 2008 Rail Safety Improvement Act required U.S. Class I freight railroads to install PTC on certain tracks that carry passengers and hazardous materials. Union Pacific and other railroads developed the technology from scratch and had to ensure system interoperability among all U.S. rail lines and locomotives.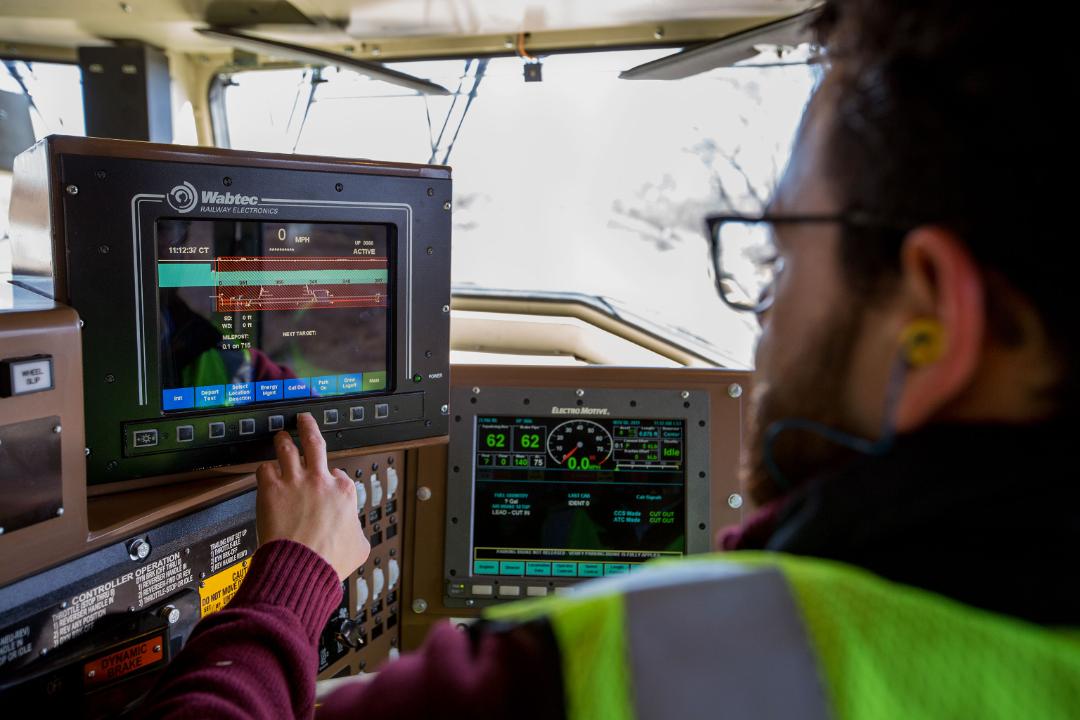 Positive Train Control calculates train stopping distances and prompts locomotive engineers to slow down based on each train's weight, length, speed and track terrain. The sophisticated safety system automatically stops trains if engineers do not respond in a timely manner, preventing certain accidents caused by human error including train-to-train collisions.