Steam
UP Living Legend No. 844 Prepping for 2013
Posted April 4, 2013 02:30 PM CDT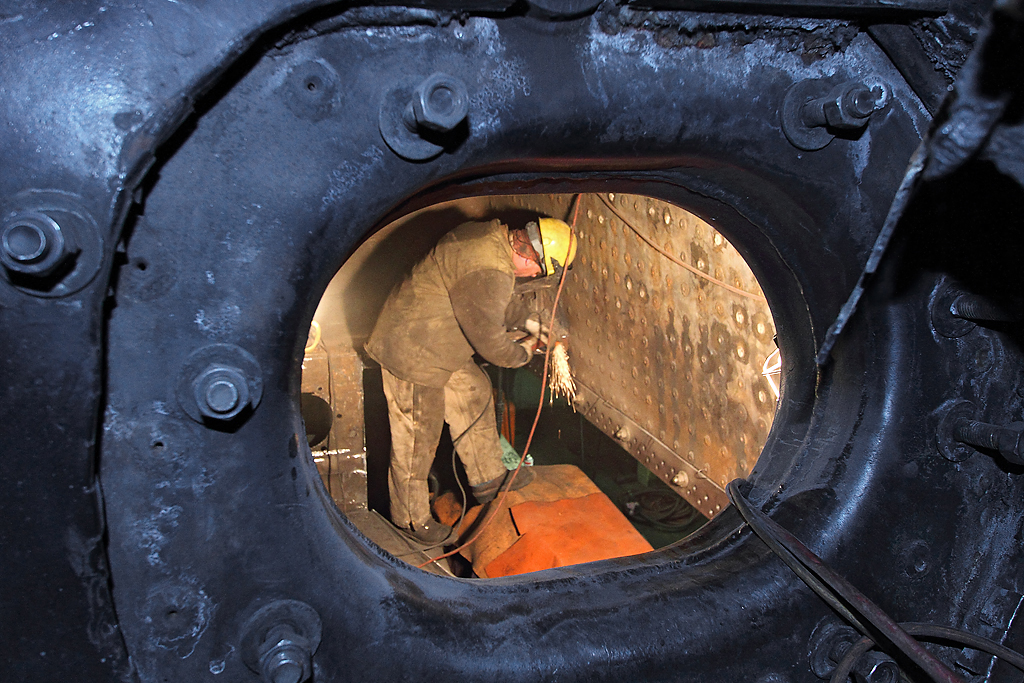 Boiler-Maker-Blacksmith-Welder Don Crerar making heavy repairs to the UP No. 844 firebox. Photo courtesy of Mike Danneman.
Work is under way in Cheyenne readying the Living Legend No. 844 for this year's Steam trips. Currently, there are two outings planned - a June trip to UP's Home Plate in Omaha, with an extended stay for display. Then, in July, the annual Cheyenne Frontier Days trip.
During Union Pacific's 150th Anniversary celebration in 2012, No. 844 traveled more than 13,000 miles. Add on the late-2011 trip to Arizona and New Mexico for state centennial celebrations, and the mileage nears 17,000.
This year's more compact schedule allows the crew and the locomotive an opportunity to rest and catch up. Find out more about the 2013 Steam schedule at upsteam.com.