As a new administration ponders changes to the North American Free Trade Agreement (NAFTA), one important fact cannot be overlooked: millions of American jobs depend on trade occurring along the U.S./Mexican border – the fourth largest economy in the world.
Subscribe to
Inside Track
Each year, NAFTA-related trade generates about 200,000 export-related jobs – jobs that pay about 15 to 20 percent better than the manufacturing jobs lost due to rising imports from Mexico, according to the International Trade Commission. In the agriculture sector alone, Mexico is America's third-largest agricultural market, importing $18 billion of U.S. agricultural products – trade that pumps income into farming communities across the U.S.
These facts aren't lost on Mexican economist Luis De la Calle, one of the original architects of NAFTA.
De la Calle left a job coordinating Eastern European issues at the Washington, D.C., World Bank in 1991 to represent Mexico as part of the original NAFTA negotiating team.
It was President Ronald Reagan who proposed the agreement during his 1980 primary campaign as a way to leverage an already robust trade relationship between the U.S., Canada and Mexico. "Most people thought Reagan was crazy," De la Calle said. "But 10 years later we were negotiating NAFTA."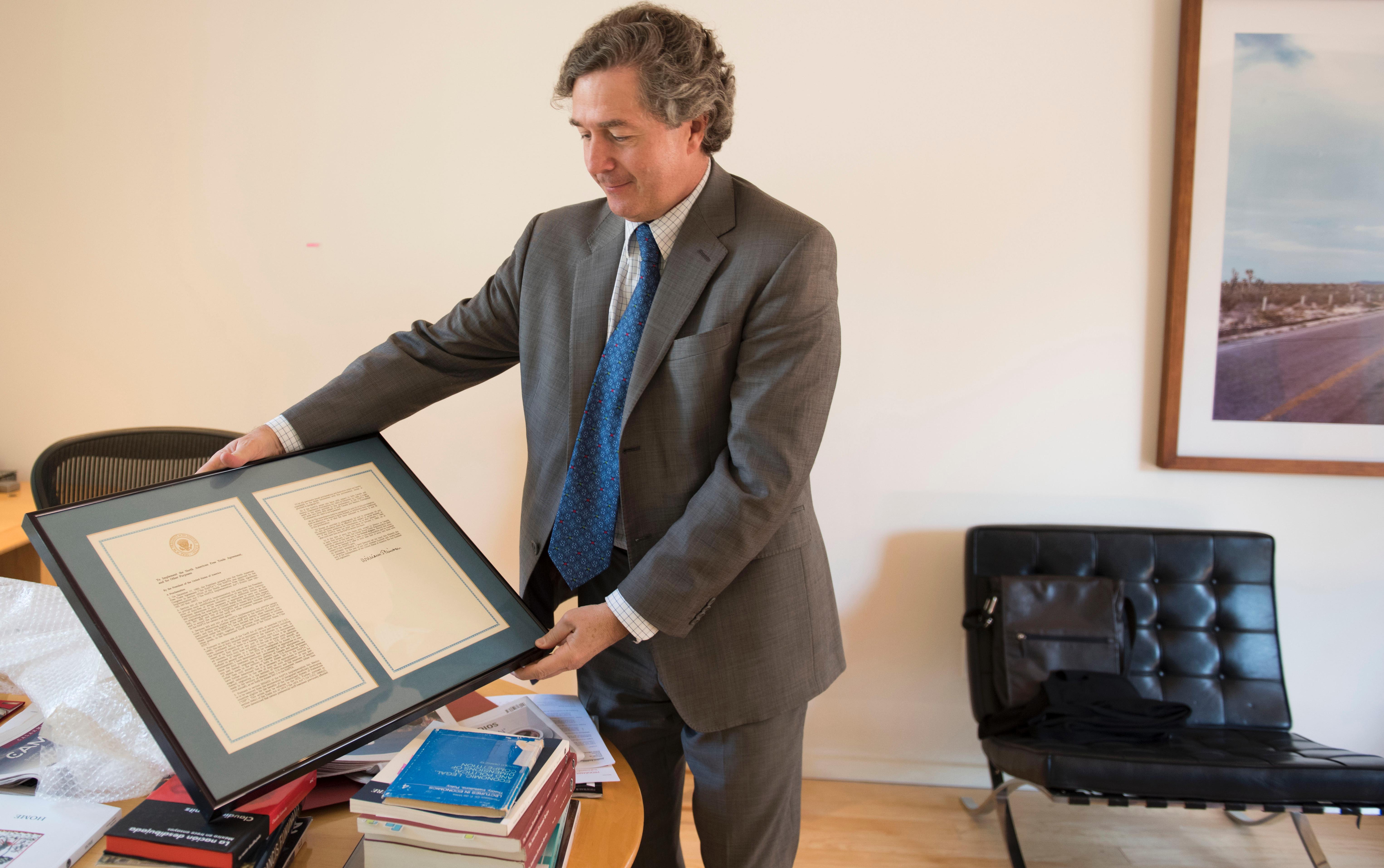 The final agreement, which went into effect in January 1994, is considered one of the most ambitious, important trade treaties in history.
But some disagree. Opponents blame NAFTA for the loss of U.S. manufacturing jobs in the rust belt.
Have jobs been lost? Yes, some. By lowering trade barriers between the U.S., Canada and Mexico, NAFTA has added competition to the marketplace, which inevitably and unfortunately leads to some job dislocation. Still, there are about 5 million new U.S. jobs that are a direct result of the increased trade ushered in by NAFTA, according to the U.S. Chamber of Commerce.
"If you judge NAFTA by asking the question: have trade and investments increased in North America? The answer is yes, tremendously," De la Calle said. "We are much larger now. The total amount of trade our countries did 30 years ago is done in one month today."
So, does NAFTA need to be renegotiated? Probably.
The treaty needs to be brought into the 21st century. When NAFTA was written, the internet was still in its infancy. The world's first secure web-based retail transaction didn't take place until the end of 1994, and Amazon, the first online-only bookstore, didn't exist until 1995. Experts in Mexico, Canada and the U.S., including De la Calle, agree that NAFTA could use some modernization.
To understand how NAFTA has positively impacted the U.S., one only has to travel to Union Pacific's facility in Eagle Pass, Texas, where weekly more than 120 trains cross a brown-and-orange bridge spanning the Rio Grande.
Eagle Pass, Texas
Besides the lingering green-and-white border patrol trucks and the occasional noisy border patrol airboat, the riverfront, situated just south of Union Pacific's yard, is peaceful.
There's a tranquil golf course to the west, a neon-hued playground sits opposite Texas on the Mexico side. Two mammoth Mexican flags billow in the wind. During the week, between 3:30 and 4:30 p.m., a group of boys walk south along the bridge from Eagle Pass carrying football helmets and shoulder pads after passing through Customs. They're returning to their homes in Piedras Negras, Coahuila, Mexico, after football practice.
A Union Pacific train hauling a long string of intermodal containers waits on the bridge to be cleared by Customs. The containers could contain anything from tennis shoes to LG Electronics refrigerators.
José González is the logistics manager for LG's Monterrey facility in Nuevo Leon, Mexico. One of three locations in Mexico, his facility manufactures refrigerators and oven ranges. González's team produced 80,000 refrigerators in February. He says about 57,000 of those were bound for the U.S.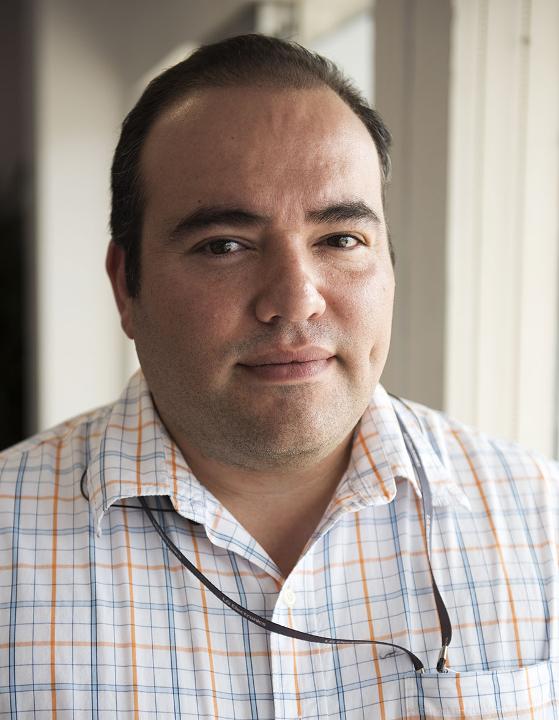 "February was a low-production month. Normally we move around 90,000-100,000 refrigerators," he said. "We send 70,000 to the USA in the big season."
That means 1,600 intermodal containers full of fridges bound for U.S. appliance stores.
"Since 1994, with NAFTA, our countries have grown together," González said. "This factory was built after NAFTA, and 80 percent of our market is the USA. If we need to pay an additional tax or we cannot ship to the USA, frankly speaking, there is no way for this factory to exist."
González' LG factory is one of about 1,400 Union Pacific customers located in Mexico. If his factory disappears, a portion of Union Pacific's business – and the U.S.-based transportation jobs that go with it – also disappear.
Mexican manufacturing facilities aren't the only entities that could be affected by a NAFTA renegotiation. Altos Hornos de Mexico, or AHMSA, is the largest integrated steel mill in Mexico. Its corporate headquarters is located in Monclova, Coahuila, Mexico, about 150 miles from the U.S. border. It operates two steel plants in Monclova that span 3,000 acres.
While 80 percent of their deliveries are to Mexican cities like Monclova and Monterrey, the giant steel mill sometimes imports coal from a mine in Eagle Pass, Texas, to provide energy.
The Fourth Largest Economy in the World
Gerardo García, AHMSA's corporate director of supplies, said a NAFTA review is necessary, but for a surprising reason: to improve the efficiency of transportation between Mexico and the U.S.
The 10 states touching the U.S./Mexico border – California, Arizona, New Mexico, Texas in the U.S., and Baja California, Sonora, Chihuahua, Coahuila, Nuevo Leon and Tamaulipas in Mexico – together represent the fourth largest economy in the world, according to the U.S. State Department.
García and his team estimate that it takes five to six hours for a truck to cross the border at an approximate cost of $100 per truck.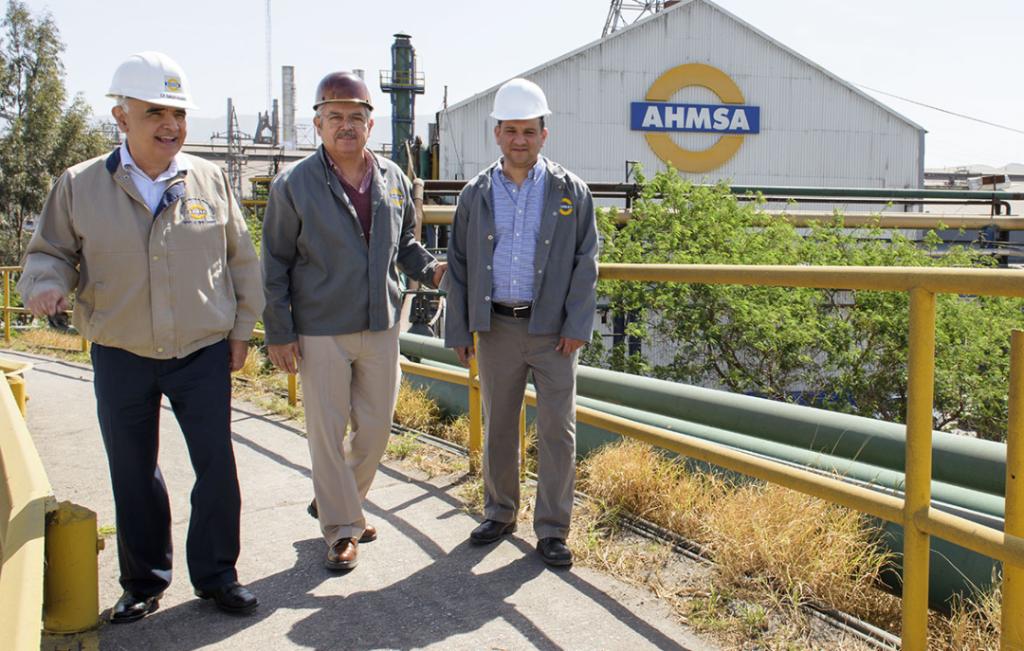 "About 25 million trucks cross the border every year – 25 million trucks at $100 each add up to $2.5 billion," he said. "If it becomes more efficient, that money stays with the companies doing commerce in the 10 states, in both countries. It's very important."
But economics aren't at the heart of NAFTA discussion in Mexico. Instead, the topic often turns emotional.
"The United States is our most important business partner," said Carlos Aguayo, AHMSA's deputy director of corporate planning and control, his brow furrowing with concern. "We are neighbors. I cannot change my neighbor. If the U.S. gets the flu, we have the flu."
Aguayo, whose background is in finance, becomes animated when he talks about his concern for the current relationship between the U.S. and Mexico.
"A change in NAFTA would have a huge impact on both Mexico and the United States as a whole," he said. "Our countries can live apart from each other, of course, but at what cost? It would not be on an improved basis."
Aguayo points out that between 70 and 80 percent of the corn used in Mexico comes directly from U.S. farmers.
"We need tortillas," he says. "You need to sell your corn. How can the United States survive with its debt, declining population growth and less efficient production? That's the concern of Mexico for the United States. The future of economical politics is uncertainty."
A Giant Conveyor Belt Called the Railroad
Corn is just one of the many vital U.S. exports. About 54 percent of Mexico's natural gas is imported from the U.S. A break in that supply concerns Victor Manguía, the Chief Operating Officer of DISELO, a multimodal transloading facility in Tizayuca, Hildago, Mexico.
"Imagine if it stopped," he said. "Who would bring it? Mexico's energy plants are mixed; they are trying to switch to gas."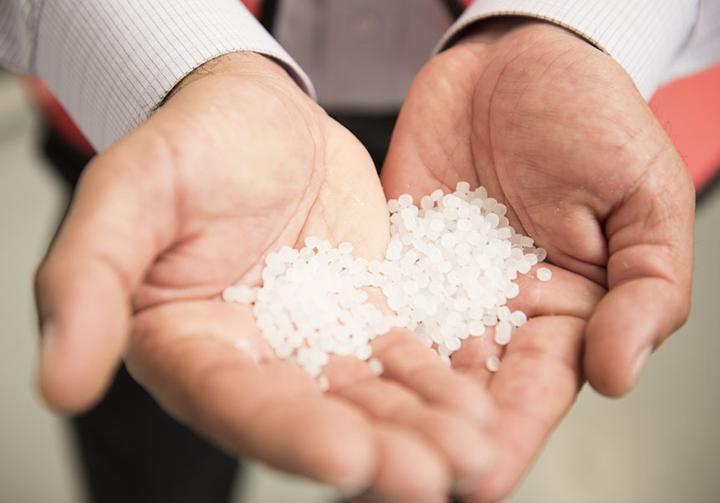 One of the main raw materials DISELO packages and ships to Petroleos Mexicanos, or PEMEX, the Mexican state-owned petroleum company, is plastic resin pellets used to make plastic bottles, among other things.
"The U.S. needs the raw materials coming from Mexico," Manguía said. "The raw materials are transformed in the U.S. into plastic pellets, and they are sent back to Mexico where products are manufactured."
For Luis De la Calle, this exchange is a perfect example of the complicated interconnectivity of the U.S. and Mexican economies.
De la Calle believes Mexico has a trade surplus with the U.S. because North America has become an assembly line. "There's a belt that makes that assembly line work – that belt is the railroad," he said. "You ship back and forth raw materials and mechanical pieces, and final products. The country at the end of the assembly line, by definition, has a trade surplus, because that's where the products are finished and sold."
De la Calle says trade deficit numbers have to be looked holistically to understand if they're good or bad.
"The U.S. economy is tremendously competitive in services," he said. "Mexican firms and U.S. firms operating in Mexico use U.S. legal services, architectural services, creative and logistics services. There are a great many services that Mexicans buy from the U.S. Insurance, for example. Mexicans often pay management fees and royalties to U.S. companies. If you add everything up, the U.S. probably has a trade balance with Mexico – maybe even a trade surplus."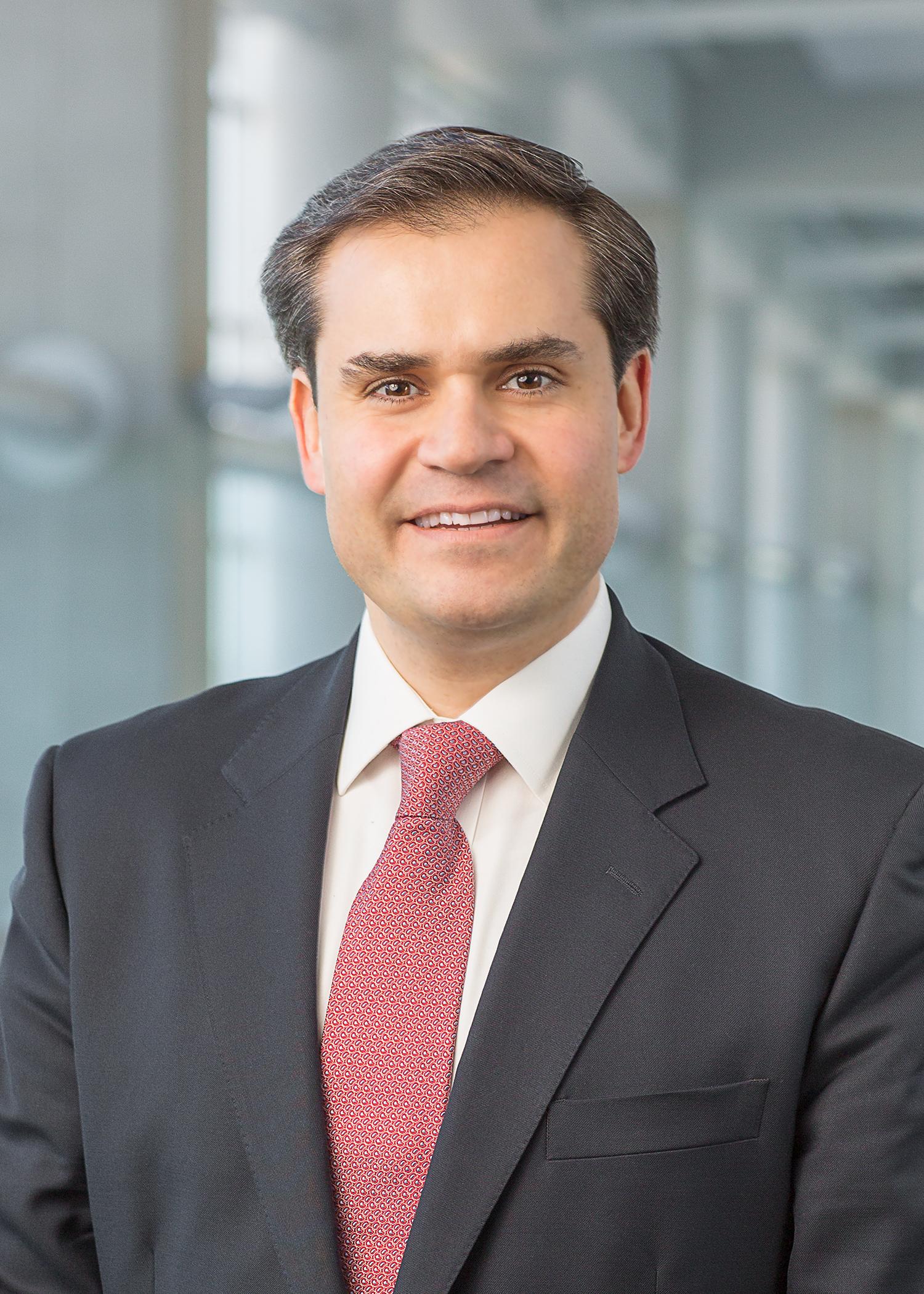 The balance De la Calle mentions is reflected in Union Pacific's numbers as well. The businesses interviewed for this article are Union Pacific customers. All have a direct, tangible financial impact on more than 40,000 high-paying, quality American jobs that can't be exported.
When Bernardo Ayala took his role as Union Pacific vice president – Mexico in 2008, loaded rail cars headed southbound were about 70 percent of UP's Mexico business.
"It's slowly balancing itself out," Ayala said. "We're getting closer to 50/50 right now, with 56 percent moving north and 44 percent moving south. It's incredible."
Today, about 12 percent of Union Pacific's volume originates or is destined for Mexico.
"If you look closely, our countries depend on each other," Ayala said. "Mexico is the second largest export market for the U.S., so I have a hard time believing there's no dependency. Compare that to China – China imports about 50 percent fewer products from the U.S. than Mexico. With Mexico, there's a nice mix of products coming and going."
Looking Forward, Embracing Change
"The most critical thing discussed during NAFTA negotiations was whether Mexico should have special treatment because it was a developing country," De la Calle said, recalling the '90s negotiations.
In the end, Mexico wasn't given any special treatment or exceptions. "We decided we should have the same level of discipline for all three countries," he said. "That was revolutionary at the time."
De la Calle says the world has changed since then, and that today's challenge is in making North America competitive in Asia, Europe, Latin America and in a few years, Africa.
"We need to make the integration deeper," he said. "That requires significant improvements in logistics. Logistics is the area that can be most expanded in NAFTA."