$8 billion dollars. That's how much money the U.S. Department of Transportation has invested in road, rail, transit and port projects that build and repair critical pieces of our nation's freight and passenger transportation networks through the Better Utilizing Investments to Leverage Development (BUILD) Transportation Discretionary Grant program (aka "BUILD grants," formerly known as TIGER grants) since 2009. Now, Congress has appropriated another $1 billion for the program in Fiscal Year 2020, and the USDOT is expected to release a Notice of Funding Opportunity (NOFO) for these funds in early 2020.
Competition for BUILD grants is stiff. That means if you're seeking funding for your project, you'll want a rock solid application. Here, three successful BUILD grant applicants share their tips for winning funding.
1. Pay Close Attention to the NOFO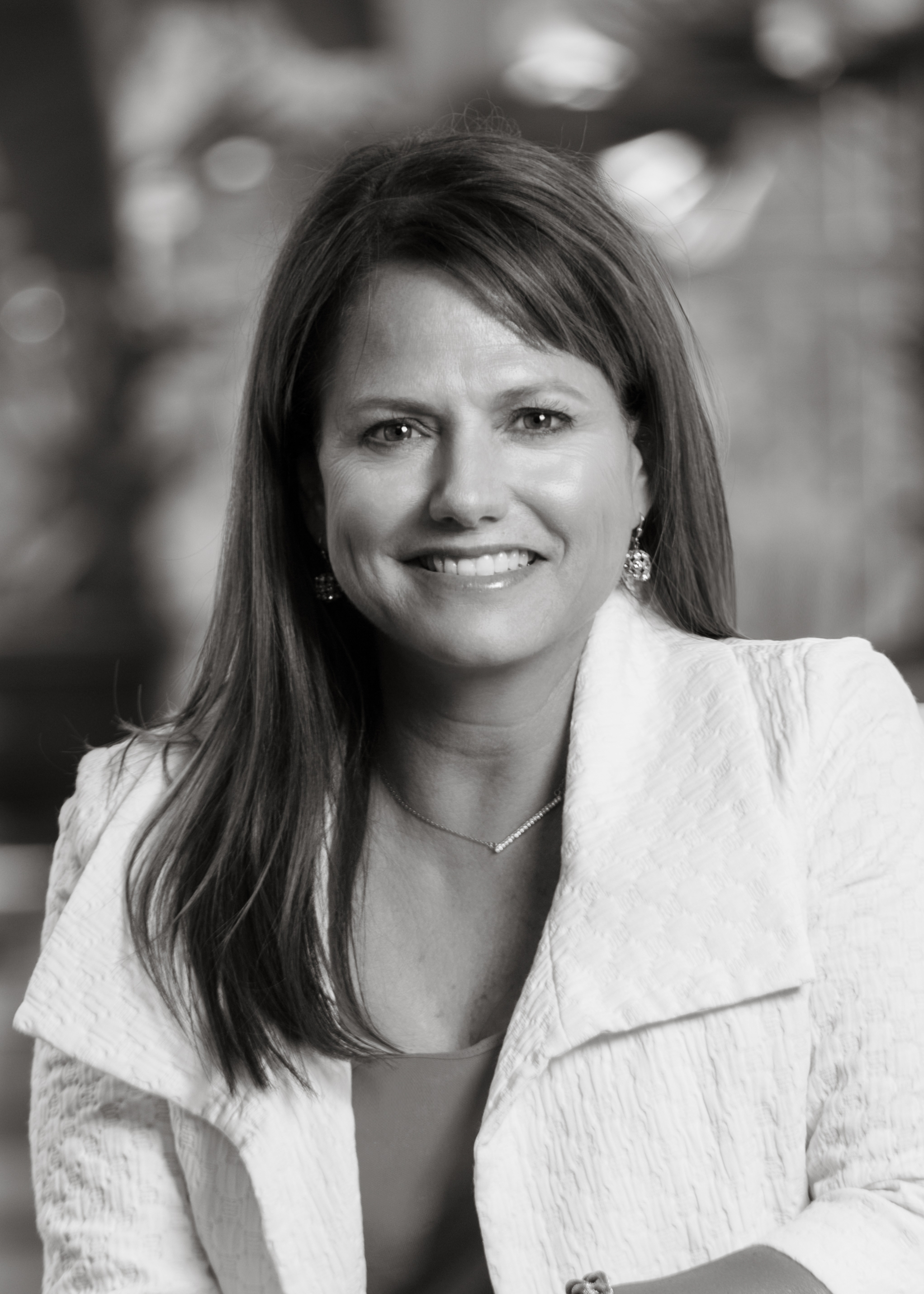 Kimbra Scott, Public Affairs and Special Projects Manager for the Port of Muskogee, Oklahoma, was part of a team who won $5.8 million for rail and road access improvements at the Port. Scott says the first step applicants should take is to go through the Notice of Funding Opportunity (NOFO) with a fine-toothed comb. "Each NOFO outlines who is eligible to apply, special eligibility requirements, and the justification for eligibility criteria," she explained. "All prospective applicants should review the eligibility criteria found in the NOFO, follow all of the funding agency's guidelines when writing the grant and submit the grant by the deadline."
Making sure your project meets all of the required criteria — and making it easier for the review panel to see how the project meets them — is a critical first step.
2. Assemble a Well-Rounded Team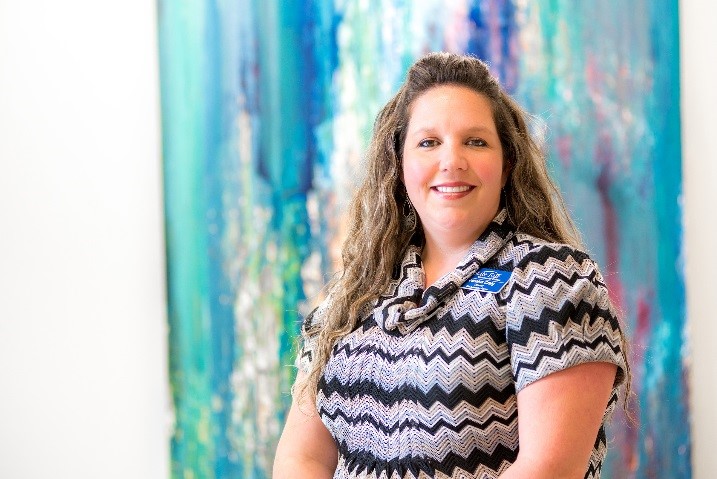 BUILD grants are intended to fund multi-modal, multi-jurisdictional projects that are more difficult to support through traditional DOT programs. That means multiple parties will likely be involved, and you'll need a strong team to support your application.
Jessica Craig, Executive Director, Economic Development, Sedalia-Pettis County, Missouri, was part of a team who secured a $10.09 million BUILD grant for the City of Sedalia. Grant dollars will be used to extend existing railroad tracks to the new Sedalia Rail Industrial Park, helping it become the largest, exclusive rail-served industrial park in the Midwest.
The grant application was a collaboration between the City of Sedalia, the County of Pettis, and the Sedalia-Pettis County Community Service Corporation. "Leveraging the strengths of each organization was a tremendous help," Craig said. "To come up with the rail park design and plan, we assembled a well-rounded team that included community leaders, state leaders and our design firm. We then leveraged that team throughout the application process. Assembling a team that is solid and well-rounded is key."
Cary G. Harbison, Executive Director, Southeast Missouri Regional Port Authority (Semo Port), worked on Semo Port's grant application in tandem with Semo Port's Assistant Director Mandi Brink and former Executive Director Dan Overbey, whose previous 25 years of experience were vital to the project. "The three of us each played a part in gathering the pertinent information, then writing the various parts of the grant," Harbison said. "The consultant we hired then incorporated additional information and expertise." This teamwork earned Semo Port $19.8 million to construct two 12,000-foot long rail loops near the port.
Scott agreed that writing the grant is a team effort. Her team included the Port of Muskogee's Director and Operations Manager, a logistics consultant, engineer, environmental consultant, benefit-cost analysis (BCA) consultant, and a railroad project engineer.
3. Consider Hiring a Consultant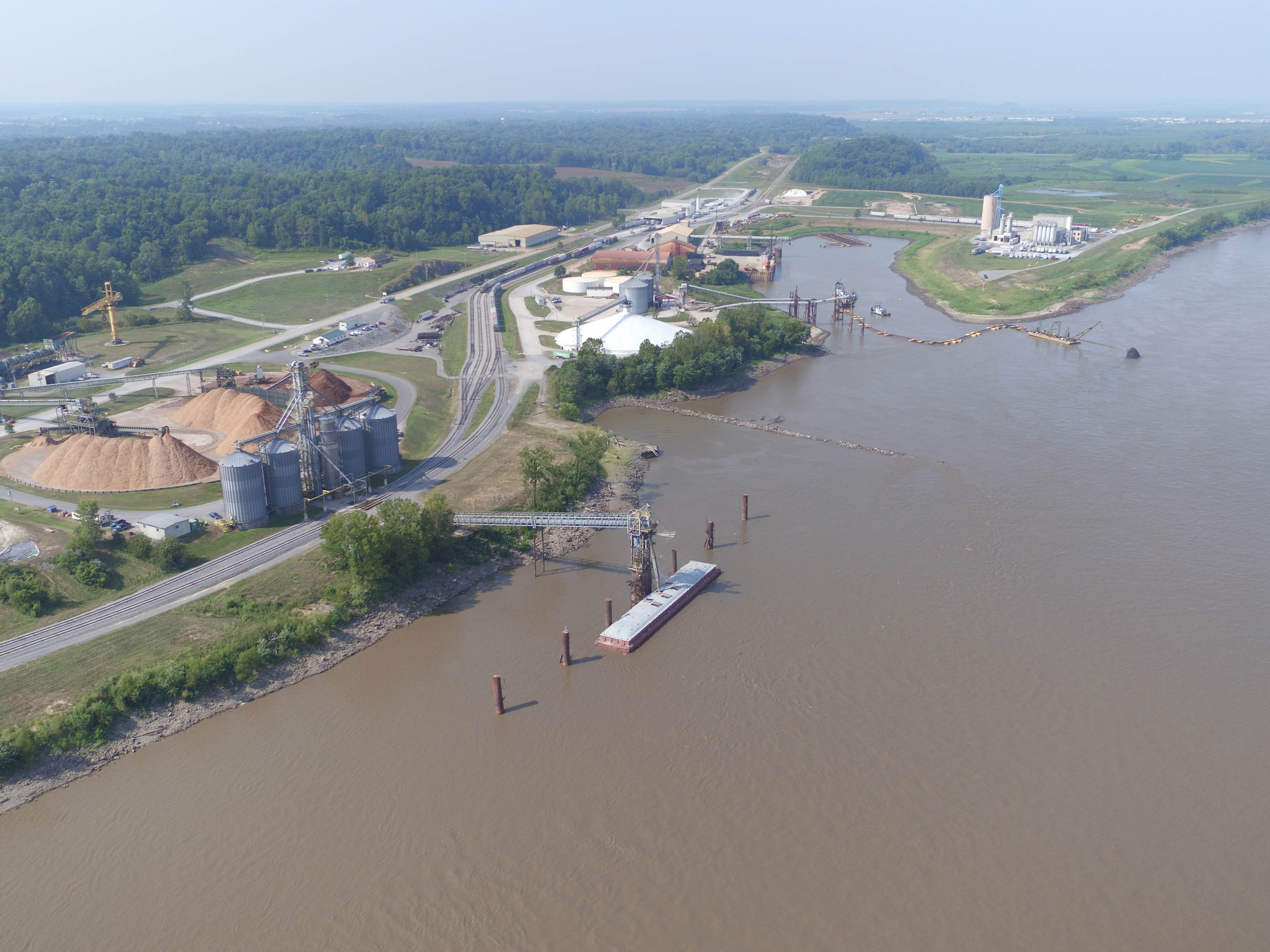 In addition to assembling the core project team, you may also want to consider bringing in outside help, which can offer assistance with the BCA, networking and writing of the grant. All three grant winners credit their successful applications in part to the assistance of hired consultants.
Sedalia-Pettis County hired a consultant to take on the critical benefit-cost analysis required for the application. "There are specific formulas and illustrations you have to show, so we leveraged their in-house expertise to perform that work," Craig said. "They also assisted with the design of the rail park and infrastructure and the environmental review. It was a very good investment and made our application much stronger, in my opinion."
For Semo Port, a major value-add was their consultant's networking capabilities. "Our consultant was amazing," said Mandi Brink, Semo Port Assistant Director. "He is wisely connected with so many folks on the transportation side. When I had a question, he knew who to talk to. As the process was moving forward, he would network on our behalf and took ownership in the project. That helped a lot. He bought into the whole package and believed in it."
The Muskogee City-County Port Authority hired a consultant who had successfully administered TIGER projects, then leveraged his expertise throughout the process. "Our consultant provided high-quality professional services to the Muskogee City-County Port Authority for its three TIGER grant applications and is currently working with us on BUILD grant as grant administrator," Scott said. "His role is very important, in the initial phase, up to and including the execution of a grant award agreement, and in the contract execution phase, up to and including project completion." Like Sedalia-Pettis County, the Muskogee City-County Port Authority also hired a consultant to conduct the BCA.
4. Network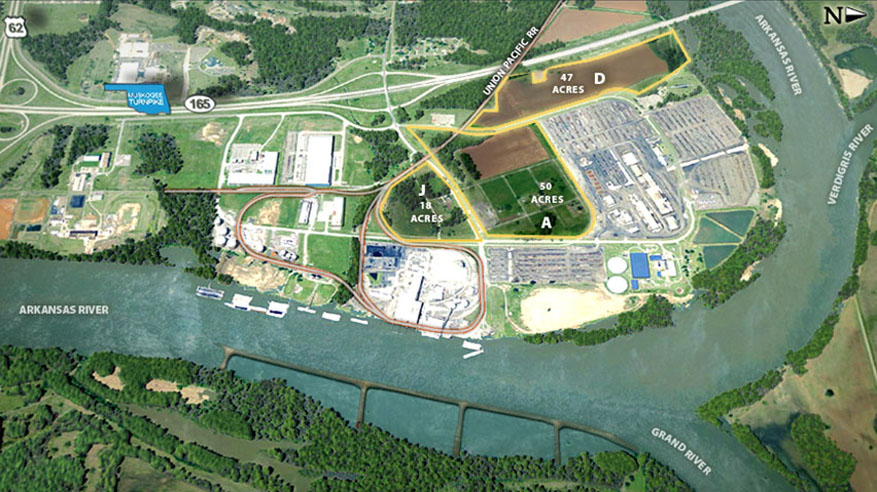 While your core team may include representatives from participating agencies and a consultant, it doesn't have to end there. Expanding your team to include your state's Department of Transportation (DOT) as well as your federal representatives and senators can help propel your application toward success.
For Scott, the game changed when the Port of Muskogee started working with the DOT. "With the three previous TIGER grants, we were always competing against our State Transportation Agency (ODOT) for federal funding dollars. Working with them, instead of competing against them on our BUILD grant, benefitted us greatly," she said. Scott also learned that support in D.C. was critical to their application's success. "Despite being told the grant selection process was not political, we quickly learned that it is highly political and congressional support is warranted," Scott explained.
Brink said support at the DOT and federal levels contributed to the success of Semo Port's BUILD grant application as well. Prior to submitting their application, they followed the advice of their consultant to talk with the DOT and representatives and senators in Washington. The Semo Port team worked closely with their local offices in Southeast Missouri, but also held face-to-face meetings in D.C. to create buy in. In all, the Semo Port team met with four agencies in D.C. and established a close relationship with their representatives in Congress.
"Meeting with our legislators and their staff face to face — and not a phone call — helped tremendously. They were our eyes and ears on the inside," Brink said. "I highly recommend meeting with your legislators in person in D.C. and back home. Get them on board early in the game and have face-to-face visits. They help so much. If questions are being asked in D.C. and the legislators are truly bought into project, they will help push it forward."
After submitting the grant application, Brink kept in close contact with both the local and D.C. offices. "It keeps the ball rolling," she said.
Sedalia–Pettis County has also benefitted from support in D.C., and continues to do so. "Having the support of our federal delegation was critically important, not just for the application and the project, but now that we're working on the delivery of the grant, too," Craig said.
5. Secure Letters of Support
Once you've established a network of supporters, ask them for letters of support. Letters of support demonstrate to the review committee that you have done the legwork and have the backing you'll need to make the project a success if funded.
Craig said Sedalia-Pettis County secured letters from all of their private and public partners. The Port of Muskogee did as well. Their letters included those from Congressional delegations, state agencies, tribal partners, mayors and other City and County officials. "Letters of support are extremely beneficial," Scott said.
Letters of support can be emailed to BUILDgrants@dot.gov or mailed to Secretary Elaine Chao at the US Department of Transportation, 1200 New Jersey Avenue SE, Washington, DC, 20590.
6. Have a Well-Defined Plan in Place…Before Writing
You have a team. You've networked. But do you have a plan? And a very specific one, at that? Before you ever begin writing, nailing down every detail of your project will be the foundation you need to build a strong application.
"Having a really solid plan in place and clearly defining your specific use of the BUILD grant dollars is imperative," Craig said. "Our plan was to build the rail infrastructure within the new industrial park, leveraged by private and public dollars. We were very specific in the use of the dollars to build the rail and a transloading/intermodal facility."
Scott said her team's BUILD grant application required thorough research and covered every detail of the project from start to finish, including well-matched funding sources. "Make sure the narrative clearly explains the entire project, especially sections which describe the need for the project, the resources, goals and budget sections," she advised. "The narrative section of the proposal should answer every possible question about the project."
Your plan should also include a detailed timeline for project implementation. "We had a very well- defined timeline for the roll out of the park and the construction of the rail infrastructure," Craig said. "We had a shovel-ready project, and I have to think that was very beneficial to our application."
7. Have a Solid Benefit-Cost Analysis (BCA)
One of the most challenging and important pieces of the BUILD grant puzzle is the BCA — so it's important to get it right.
"If we hadn't have done the benefit-cost analysis, our project wouldn't have been looked at," Brink said.
To complete this critical step, Brink sought a consultant who had previous success with BCAs and BUILD grants. To find the right consultant, she reached out to other ports who had completed a BCA and asked who had assisted. She then reached out to 20 firms, whose information she passed to the Board for final selection. "It's important to set aside budget for the BCA," she said. "I recommend hiring a consultant and looking for someone who knows the process and has been successful in getting a grant awarded."
8. Give Yourself Plenty of Time
Some organizations write BUILD grant applications on their own. Others hire consultants to do the heavy lifting. Whichever path you take, be sure to give yourself plenty of time — and not just for the writing. You'll want to set aside time for planning, too.
.
"We worked steadily on the grant for about 60 days, but the entire two years of planning leading up to that point was absolutely utilized. We had taken some significant steps leading up to the call for applications. We used all of the work that came before to develop the scope of work and a targeted focus for the BUILD application," Craig said. "For new applicants, building the plan and the team could easily take 6 months. Then, I'd set aside another 6 months to dig into the application. So, starting a good 12 months in advance would be appropriate."
Harbison agrees that plenty of time is needed to put together a successful application. "Know that it's not a short process," he said. "Having some of the components like permits, the benefit-cost analysis, and the environmental piece already started and ready to go is very helpful. Plus, the earlier these pieces are done, if you're awarded the grant, the sooner you can start once the grant agreement is in place." Harbison said he estimates the time to hire a consultant, perform the BCA, and write the application is about 6 months, depending on how much pre-work has been done.
9. After Writing, Check In
Once you've submitted your application, the bulk of the work is done…but there is still more you can do. Brink said she frequently checked in with their state's legislators to see if they'd heard any updates or had any questions about the project. "We periodically checked in with the D.C. offices and the local offices, too," she said. "Rotating through these calls made sure our project was at the forefront of everyone's minds."
10. If at First You Don't Succeed, Try, Try Again
It's not uncommon to be unsuccessful your first time out of the gate. The Port of Muskogee, for instance, submitted three TIGER applications before being awarded BUILD grant dollars. "We received positive feedback on our three TIGER grant applications and all three were highly recommended to the Secretary of Transportation, but all fell short of an award," Scott said. "After each grant award, we received a debriefing from the USDOT on our application and what we might do, if anything, to make it better." The port used this feedback to their advantage, tweaking each application in an effort to be successful…and eventually, it worked. So don't be discouraged if your application is unsuccessful — there is still hope for funding in the future.
Remember Your Mission
Submitting a BUILD grant is not an easy process, but the prospect of a major monetary award is worth it. When the going gets tough, just remember the importance of your project and what funding could mean for the future of it and your community. Craig, who grew up in the Sedalia-Pettis County area, has always kept the impact of her project in mind. "I wanted to raise my children here and I want them to want to raise their own children here someday," she said. "I want my kids to be able to do something grand in our own community. Creating job opportunities in our own backyard is a key part of making that happen."
Sources
Mandi Brink, Assistant Director, Southeast Missouri Regional Port Authority (Semo Port)
Jessica Craig, Executive Director, Economic Development, Sedalia – Pettis County, Missouri
Cary G. Harbison, Executive Director, Southeast Missouri Regional Port Authority (Semo Port)
Kimbra Scott, Communications, Public Affairs and Special Projects Manager, Port of Muskogee
Additional Resources
Related Articles
If you'd like additional information, get in touch.