Today's train locomotives are already quite fuel efficient, especially compared to trucks. In fact, trains can haul one ton of goods an average of more than 480 miles on just a single gallon of fuel, making them 3-4 times more fuel efficient than trucks.
Freight rail is the most fuel-efficient way to transport freight over land, and railroads continue to invest in technology to reduce fuel consumption. Greenhouse gas (GHG) emissions are directly related to fuel consumption, so the investment is a win for the planet.
Here's a rundown of the technology railroads are leveraging in their current locomotive fleets and the solutions that are on the horizon to make them an even more environmentally responsible transportation solution than they already are today.
Current Technologies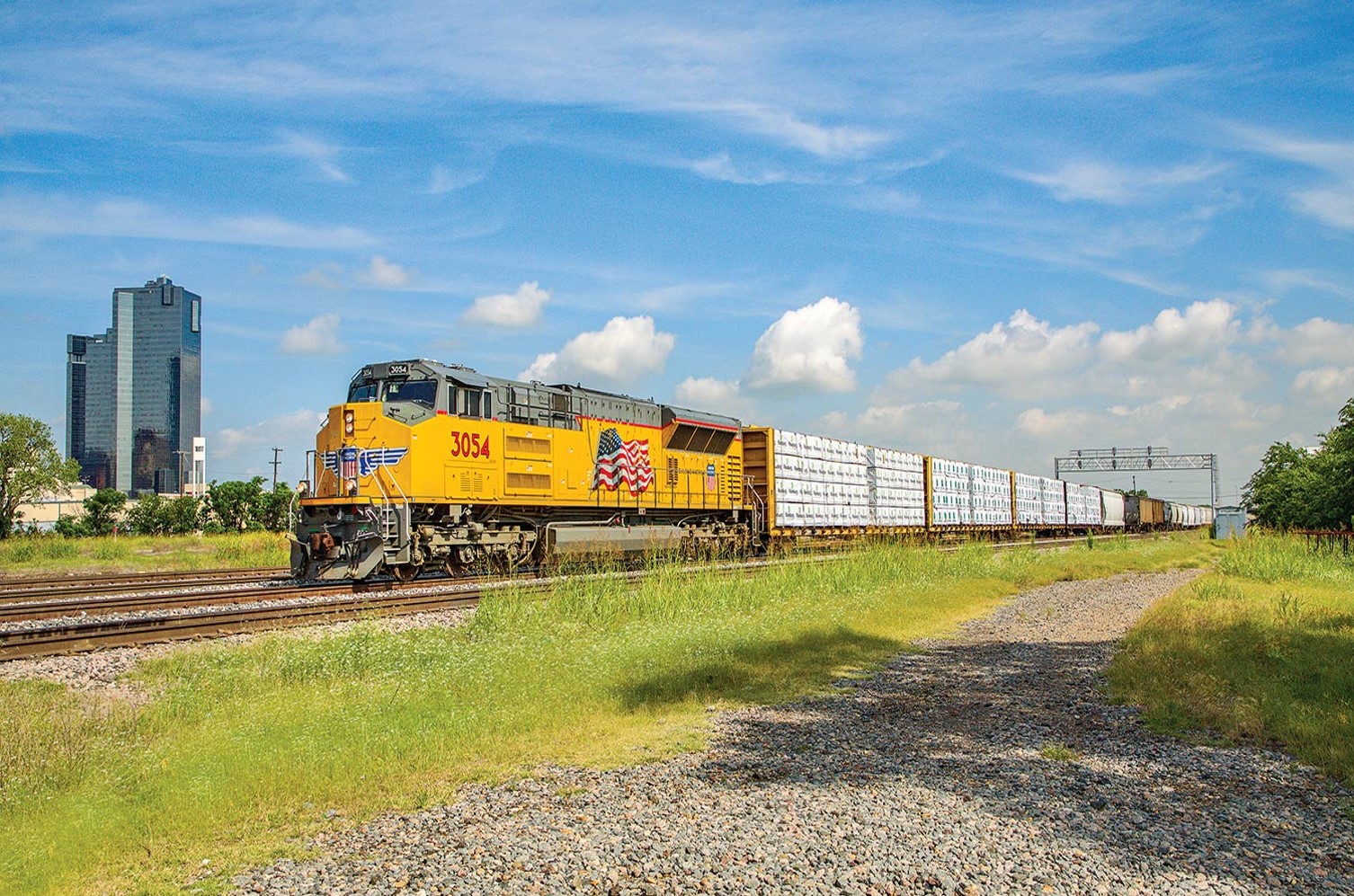 Today, railroads employ a number of technologies that improve fuel efficiency and reduce emissions. This is one reason why freight railroads are responsible for just 0.5% of total U.S. greenhouse gas emissions and just 2% of transportation-related greenhouse gas emissions even though they ship more than 30% of the nation's long-haul freight. These include:
Anti-idling Systems Idling locomotives waste fuel just like motor vehicles. That's why locomotives employ "stop-start systems" that save fuel by automatically shutting down a locomotive if it idles for too long. These anti-idling systems cut unnecessary idle time in half.
Energy Management Systems: Advanced systems that automatically control a locomotive's throttle and dynamic brake, which improve fuel efficiency up to 5%. For instance, Wabtec's Trip Optimizer and New York Air Brake's LEADER are energy management systems railroads use that work a lot like cruise control, as they efficiently use throttle (like applying the gas pedal in your car), coasting and braking to save fuel.
Distributed Power: If you've ever seen a train with a locomotive at the front, in the middle and/or at the end, that's distributed power. Positioning locomotives throughout the train reduces the horsepower required to move it and enhances fuel efficiency.
Biodiesel & Renewable Fuels: Traditionally, locomotives have run on petroleum diesel fuel, but railroads are now using renewable diesel and biodiesel blends to power them. Both renewable diesel and biodiesel are made from renewable energy sources and don't rely on fossil fuels. However, because they are chemically similar, they can be blended with petroleum diesel fuel for locomotives, reducing carbon emissions by 20%.
Future Lower & Zero Emission Technologies
Just like car manufacturers are adding more hybrids and electric vehicles to their lineups, railroads are also exploring the use of low- and zero-emission technology.
Battery-Electric Locomotives: Railroads are testing and piloting battery-powered locomotives in switching yards to potentially replace over-the-road diesel engines at some point in the future.
Hydrogen Fuel Cell Locomotives: Railroads are also researching the use of hydrogen fuel cell locomotives for long-haul shipments and switching as well. One day these could replace diesel locomotives altogether.
Learn More
To learn more, visit the AAR's "Research & Investments Driving Tomorrow's Sustainable Locomotive Fleet" page or download the infographic. If you're interested in reducing your company's environmental impact by shipping by rail, answer a few questions and an expert will be in touch.
Related Articles