Big Red Express
Along the Way with Union Pacific's Big Red Express
June 29, 2014 15:45:51 CDT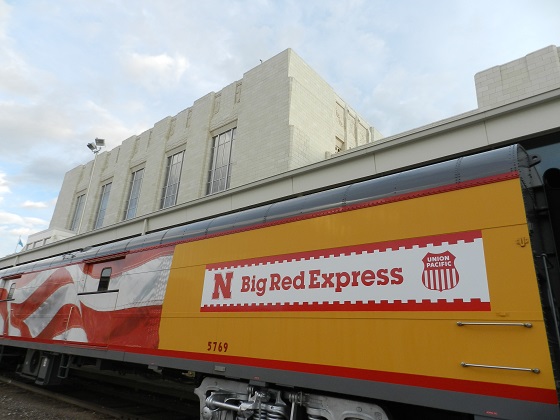 The consist arrived at the Durham Museum before dawn.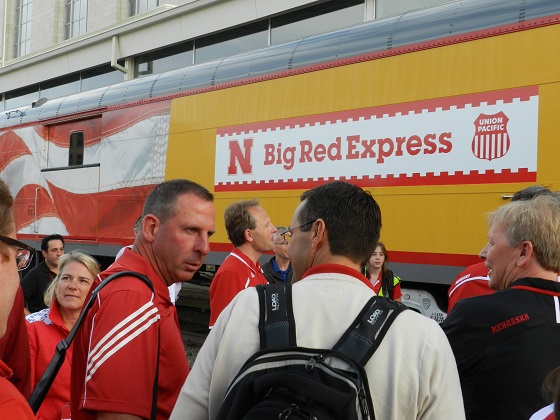 Bo Pelini and Tim Miles chat while boarding the Big Red Express at Omaha's Durham Museum.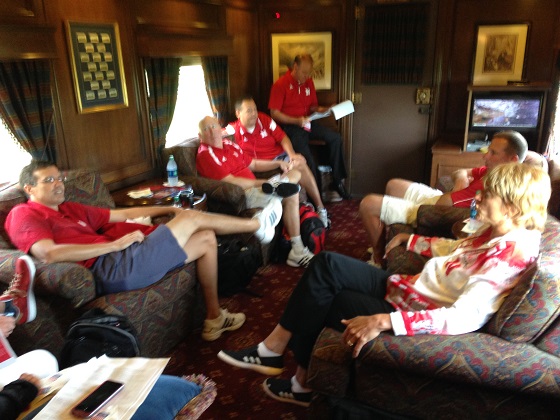 Coaches from Nebraska athletics take advantage of the opportunity to chat onboard Union Pacific's Heritage Fleet.
Thanks to the UP dispatchers that made sure the Big Red Express ran on schedule. Standing from Left to Right: Director Chad Preuss, Dispatchers John Size, Nathan Lenzen, Queena Leung, Andrew Smith and Corridor Manager Mike Gant
Everybody on board from both Union Pacific and the University of Nebraska-Lincoln signed these commemorative Big Red Express signs, which were presented to the mayors at each whistle stop.