Big Red Express
North Platte Stop Culminates UP's Big Red Express
June 29, 2014 12:15:29 CDT
UP's Big Red Express concluded in North Platte with a pep rally at the Golden Spike Tower and Visitor Center. An enthusiastic crowd waited on a clear, warm June afternoon for the passengers to arrive from the train.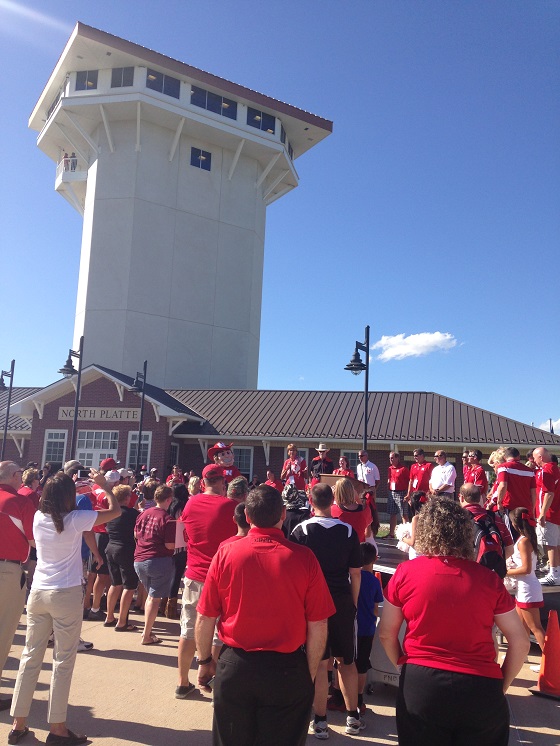 UP President and COO Lance Fritz greeted the crowd by reflecting on the heritage of Union Pacific and North Platte, beginning in 1867, when the main line was built. A second main line track was added in 1910. "Today, 110 trains per day travel on the rail line through North Platte," Fritz told the crowd. "North Platte is home to the world's largest rail yard - Bailey Yard." More than 2,400 UP employees call North Platte home, with nearly 8,000 across the entire state.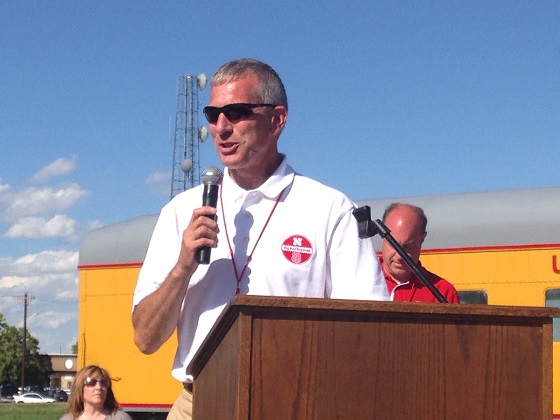 UP President and COO Lance Fritz
Fritz then introduced Diane Duren, Executive Vice President and Corporate Secretary of Union Pacific, who talked about UP's Heritage Fleet and its history in building America. "Union Pacific's role in building America differentiates us. We are committed to meeting the challenge given to Union Pacific more than 150 years ago by Abraham Lincoln himself, to connect and support the United States of America. The preservation of our fleet speaks to the high value Union Pacific places on its heritage and its role in America's history."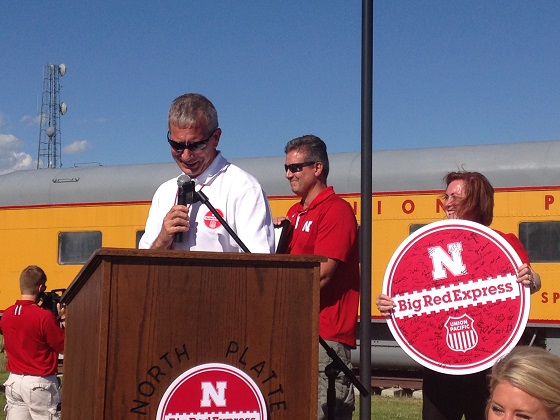 Along with Nebraska swimming and diving coach Pablo Morales and men's golf coach Bill Spangler, Fritz and Duren presented North Platte Mayor Dwight Livingston with a special proclamation which honors North Platte as a place of historical significance to both the railroad and University.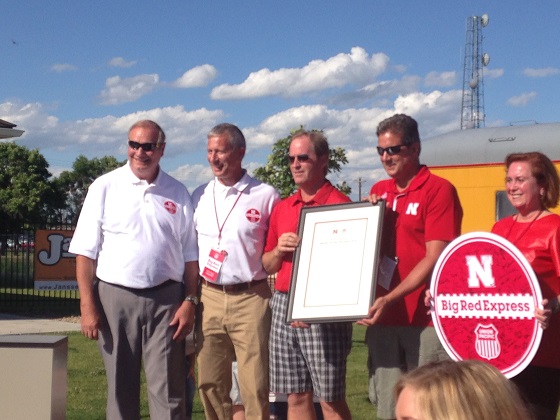 "Thank you very much to the Union Pacific Railroad for getting these gentlemen and ladies here safe and sound," Livingston told the crowd. "We're grateful to have you here."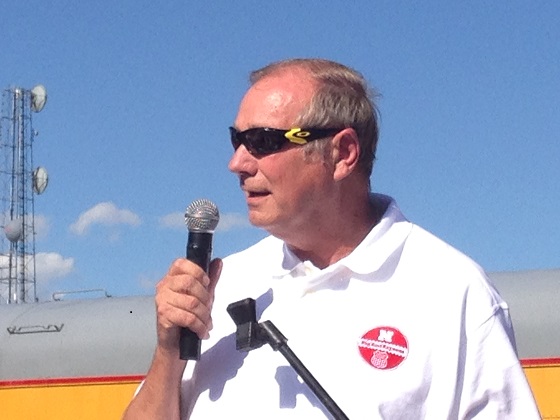 North Platte Mayor Dwight Livingston
Women's gymnastics coach Dan Kendig also thanked UP for making the Express possible, leading the crowd in a special ovation. Football coach Bo Pelini concurred as well, concluding with "This train thing? That's the ticket!"