The American economy relies on having a robust commercial transportation system in place. Without one of the "big three" — trucking, waterways and rail — this system would falter. But here's the catch: All of these components rely on infrastructure…and periodically, that infrastructure must be repaired.
According to the American Society of Civil Engineers (ASCE) 2017 Infrastructure Report Card, both waterways and roads get a grade of D, meaning the infrastructure is in "fair to poor condition and mostly below standard, with many elements approaching the end of their service life." While the repair of roadways may cause some delays for over-the-road trucks, they can usually be rerouted fairly quickly so shipments can stay on track. Waterways, on the other hand, present a more difficult scenario, as a barge can't simply reroute to an adjacent river when the waterway is closed.
U.S. waterways are in dire need of repair, and the resulting closures will have an impact on supply chains. Here's what shippers should know about waterway infrastructure — and the alternate transportation options you have when closures happen.
The Status of the United States "Water Highway"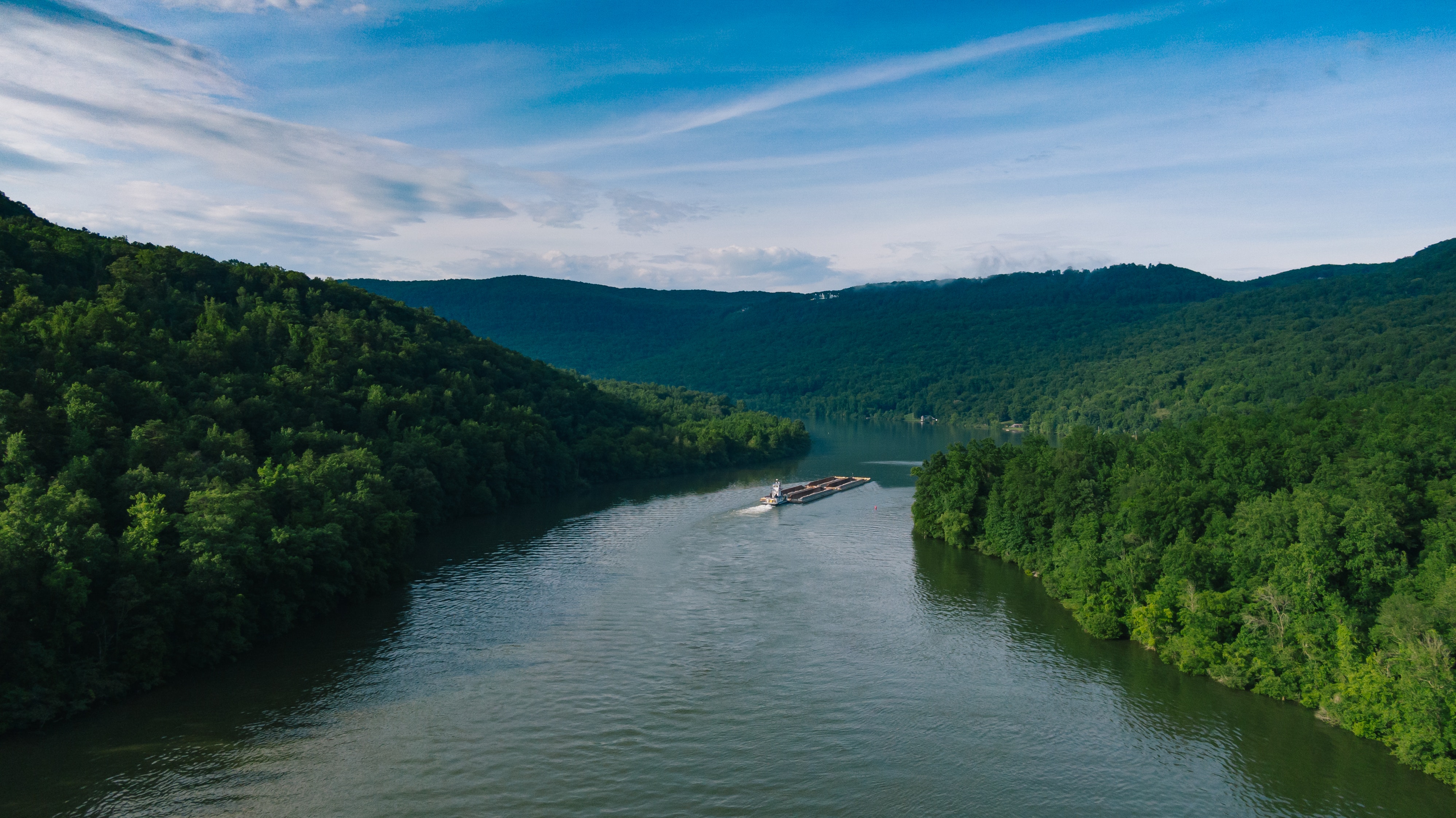 The "water highway" in the Unites States is comprised of 25,000 miles of inland waterways and 239 locks (devices used for raising and lowering boats, ships and other watercraft between stretches of water of different levels on rivers and canals). The U.S. Army Corps of Engineers (USACE) maintains this intricate system, which delivers more than 600 million tons of cargo every year — that's about 14 percent of all domestic freight. Unfortunately, the ASCE's Report Card states that, "Most locks and dams on the system are well beyond their 50-year design life," meaning upgrades are imminent — and so are closures, which will prevent shipping by barge in those areas.
For instance, this summer, the USACE will be making significant repairs to the Illinois Waterway from Chicago to St. Louis, which provides a navigable connection between Lake Michigan and the Mississippi River and includes eight lock and dam sites. Following this four-month closure, further repairs and another extended closure are also scheduled for 2023. During the scheduled closures, no vessels will be able to pass through the affected locks, forcing shippers to look for alternative means of transportation for their freight.
This isn't just the case for the Illinois Waterway. Most of the locks and dams on the Mississippi River were built in the 1930s. With an estimated lifespan of 50 years, they are also well overdue for repair. That means extended closures similar to what the Illinois River will experience in 2020 are ahead for the Mississippi River as well. Closures like these are likely to become more common, meaning shippers must have a strategy in place to keep their supply chains moving when waterways aren't accessible.
What Do Waterway Closures Mean for Shippers?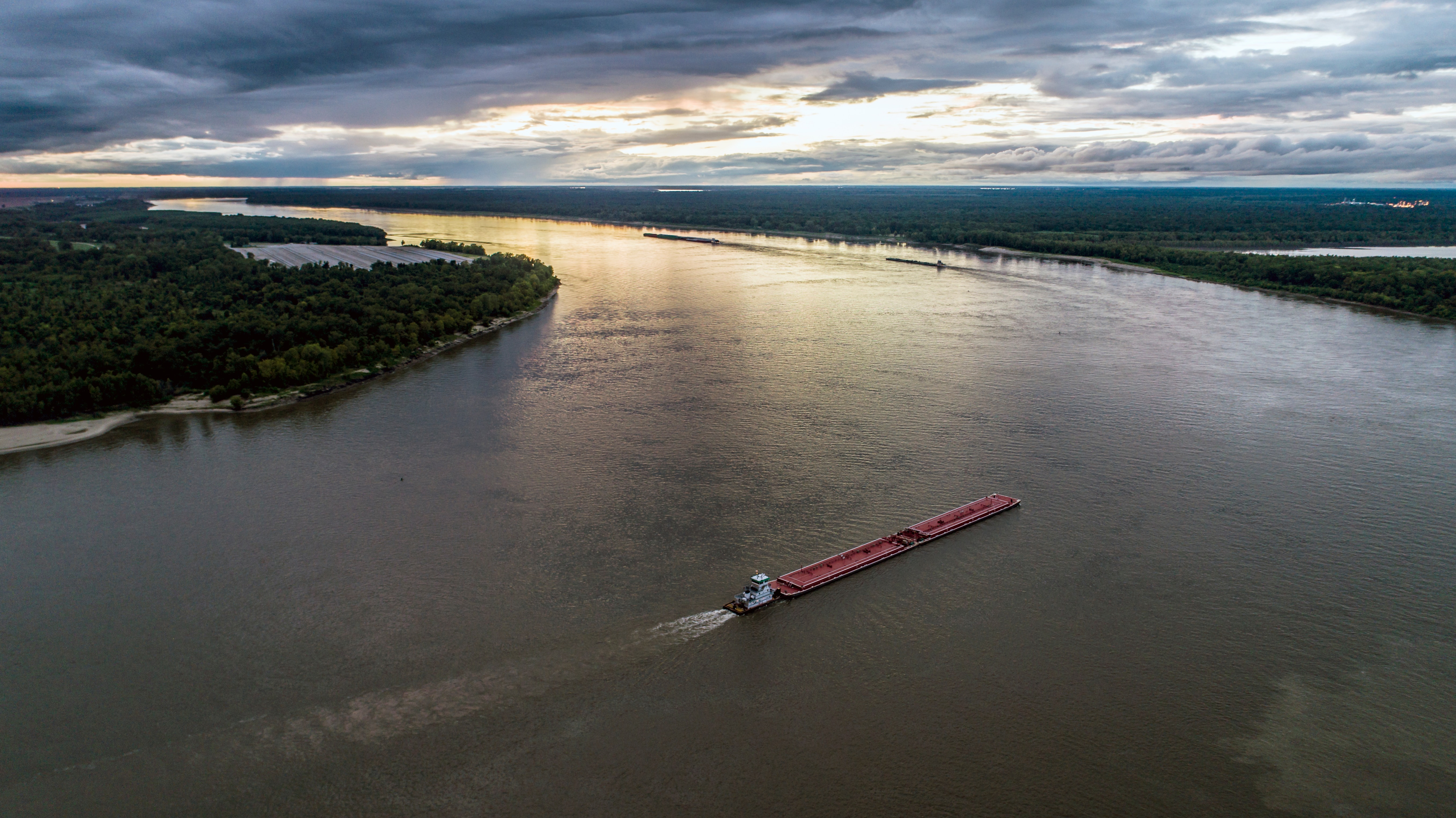 When waterway closures happen, some shippers think, "I'll just move as much freight by water as I can before the closures happen, then pick back up once waterways reopen." Shippers consider this approach in an attempt to maintain maximum margin. But, that's not always the most cost effective solution. Shippers must also consider the following:
Storage costs. Shipping increased quantities of freight by barge before or after a closure requires extensive amounts of bulk storage to accommodate the increases. Finding storage locations takes time, but it will also come at premium for the site and inventory carrying costs — and that's if you can find storage at all. Don't forget, your competition will be looking for storage, too.
The cost of customer impacts. When you disrupt the usual course of business, it gives customers an excuse to consider the competition. People don't like change, and if they are able to source their product from another, more seamless competitor, it could mean a short-term loss of profit or market share. Or, worse, your customer may decide not to resume business with you once things go back to status quo, resulting in the worst-case scenario: a permanent loss of your customer's business.
Expedited truck costs. If you decide to shift business to trucks instead of opting to store product, costs can soar. For example, let's say you're shipping steel coils. Expedited shipping costs for flatbed trucks are about three times what it costs to ship by barge: roughly $98 per ton, or about $68 per ton more than your initial barge costs. These additional transportation costs result in a negative margin loss of $30 per ton. Do the math and those costs add up quickly: one barge carrying 1,750 tons of cargo shipped by truck instead will end in a roughly $50,000 profit loss.
Of course, none of these scenarios take into account what happens when your sales team lands additional volume. Moving the new volume by truck will be difficult, especially in the summer when truck capacity is tight and rates increase. Rail is an option, but if you don't plan ahead, it might be too late to onboard your business.
In order to retain your market share, avoid selling your product at a net loss due to expedited shipping costs, and perhaps even losing a customer all together, it's important to have alternative shipping options in place before closures happen.
What Are Alternative Shipping Options When Waterways Close?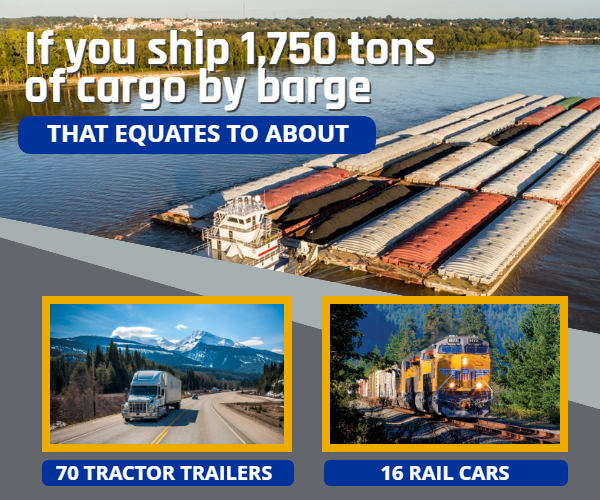 When you typically rely on barge and are faced with waterway shutdowns, you're down to two options: shipping by truck or shipping by rail. Shipping large volumes by truck can come with high costs and, because each truck can handle far less than a barge or a rail car, using trucks means managing your supply chain will become a lot more complex. Fortunately, rail is a very viable option. Here's why:
On-time delivery without supply chain disruptions. Many of the larger railroads have shifted to Precision Scheduled Railroading, which has resulted in a more fluid, assembly line and conveyor-belt-like network that maximizes capacity and minimizes disruptions. With Precision Scheduled Railroading, freight rail service is more reliable now than ever, which means your customers will continue to receive their goods on time.
Economies of scale and simpler logistics management. Freight railroads can move 3 to 4 truckloads in a single rail car. Compare that to a barge carrying approximately 1,750 tons of cargo, and you're looking at 16 rail cars versus about 70 tractor trailers. Compared to barge, rail provides the next best economy of scale for both cost and environmental considerations.
Comparable costs. Shipping by rail reduces your exposure to expedited shipping costs while also providing the opportunity to handle increased business without additional capital investment. Even if you don't have tracks at your facility, you can still access the benefits of rail with the help of transloading and intermodal.
With rail, you can keep your supply chain running smoothly and consistently without negatively impacting your volume or production. Likewise, you can keep costs in check and avoid supply chain impacts, thereby maintaining your profits and market share.
And, as a bonus, with rail you don't have to worry about the freight rail infrastructure crumbling. That's because private freight rail companies, which own the vast majority of the nation's rail infrastructure, are responsible for maintaining their own tracks. According to the Association of American Railroads, on average railroads privately spend an average of $25 billion annually on infrastructure and equipment to ensure their networks are in good condition. This is reflected in the ASCE's report card, which gives rail the highest grade among all of the infrastructure categories.
If you want to reach your customers and end markets consistently and without surprises when waterways are closed, rail can help prevent supply chain disruptions.
Learn More
Want to learn more about how rail can help you bridge the gap during closures? Get in touch and we'll connect you with an expert.
Related Articles