Each May the United States celebrates Asian American and Pacific Islander (AAPI) Heritage Month. This month commemorates the arrival of the first Japanese immigrants to the United States on May 7, 1843, and the anniversary of the completion of the transcontinental railroad on May 10, 1869.
A significant portion of track for the transcontinental railroad was laid by Chinese immigrants, and our country is still indebted to them for building the foundation of our freight shipping infrastructure — which we continue to rely on today.
"Our company's past and future are intertwined with successful AAPI employees who are modernizing our railroad, serving our customers and leading us to success," said Chief Diversity Officer Debra Schrampfer.
Asian American and Pacific Islanders have continued to play an important role in the transportation industry, as is exemplified by the following AAPI leaders.
Norman Mineta (1931—2022)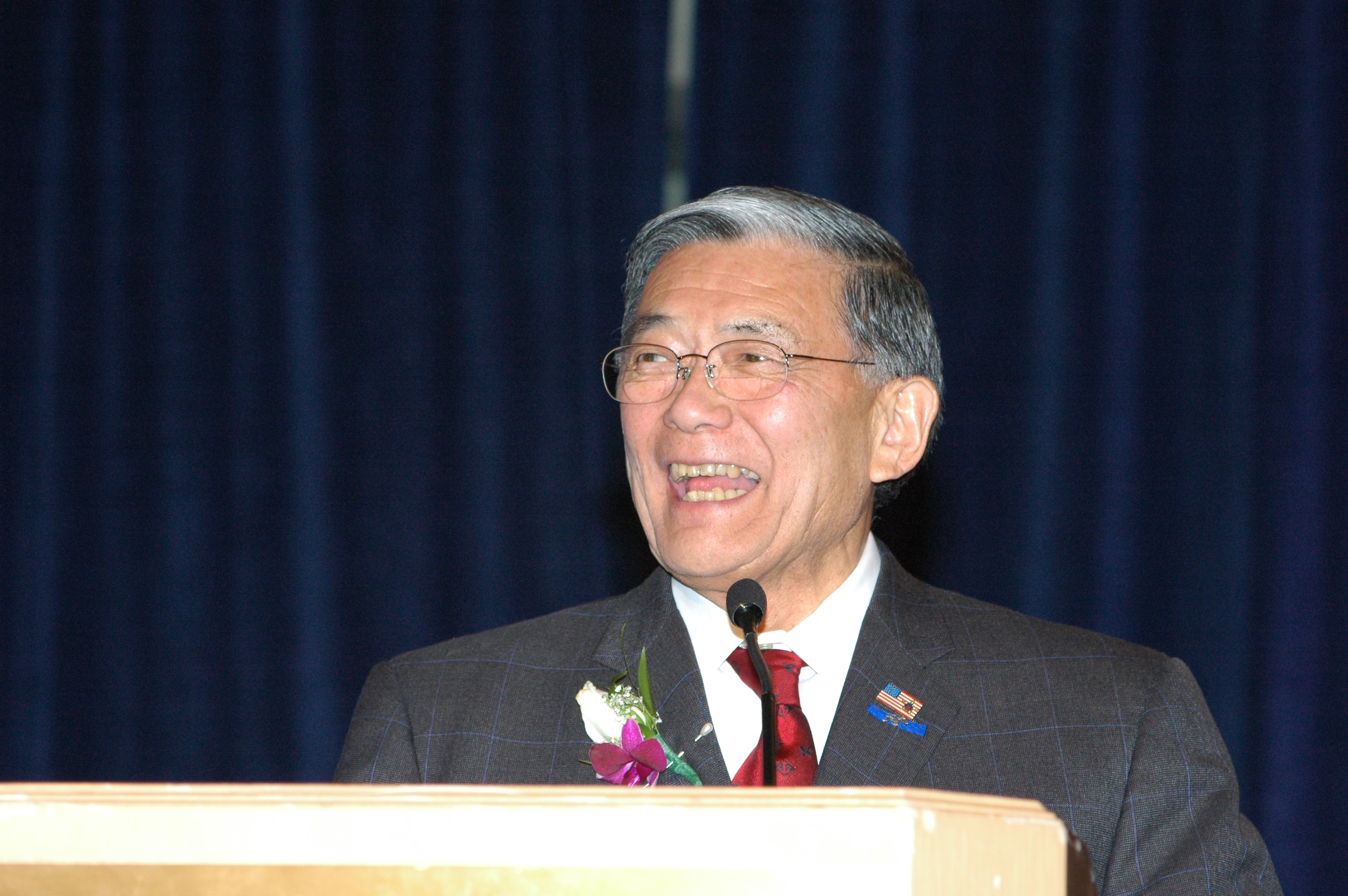 The origin of AAPI Heritage Month goes back to a 1977 House resolution led by Congressman Norman Mineta and fellow Representative Frank Horton. The resolution requested that President Carter proclaim the first 10 days of May as Asian-Pacific American Heritage Week. Carter enacted the resolution, which became AAPI Heritage Month in 1990.
This is just one of Mineta's many accomplishments as a politician.
During World War II, when Mineta was just a boy, he and his family were forcibly removed from their home and incarcerated in an internment camp. Four decades later as a congressman representing the state of California, Mineta worked to right this wrong by co-sponsoring the Civil Liberties Act of 1988. This Act authorized $20,000 payments and formal apologies to the survivors and heirs of the 120,000 Japanese Americans affected.
Mineta had a long and storied political career. He was the first Japanese American mayor of a major U.S. city, San Jose, California, and served in the House of Representatives from 1975-1995. During the nearly 21 years Mineta spent as a congressman, he helped advance hundreds of bills for transportation improvements as well as economic development, trade, the environment, civil rights, and science and technology projects.
Between 1995-2000 Mineta served as an executive with aerospace company Lockheed Martin, a government contractor for transportation and defense projects, and as chairman of the National Civil Aviation Review Commission.
In 2000, Mineta became the first Asian Pacific American cabinet official, serving as President Clinton's secretary of commerce, and stayed on with the Bush Administration as secretary of transportation from 2001-2006. Mineta held this role during the September 11, 2001, terrorist attacks and in the months following formed the Transportation Safety Administration (TSA), a new federal agency responsible for air-travel safety.
That same year, the city of San Jose renamed its airport its former mayor: Norman Mineta. The airport's official name remains, "Norman Y. Mineta San Jose International Airport."
Mineta retired from his cabinet position in 2006, making him the longest-serving transportation secretary since the agency was created in 1967.
Shortly after his retirement in 2006, President George W. Bush awarded him the Presidential Medal of Freedom, the nation's highest civilian honor.
Elaine Chao (1953— )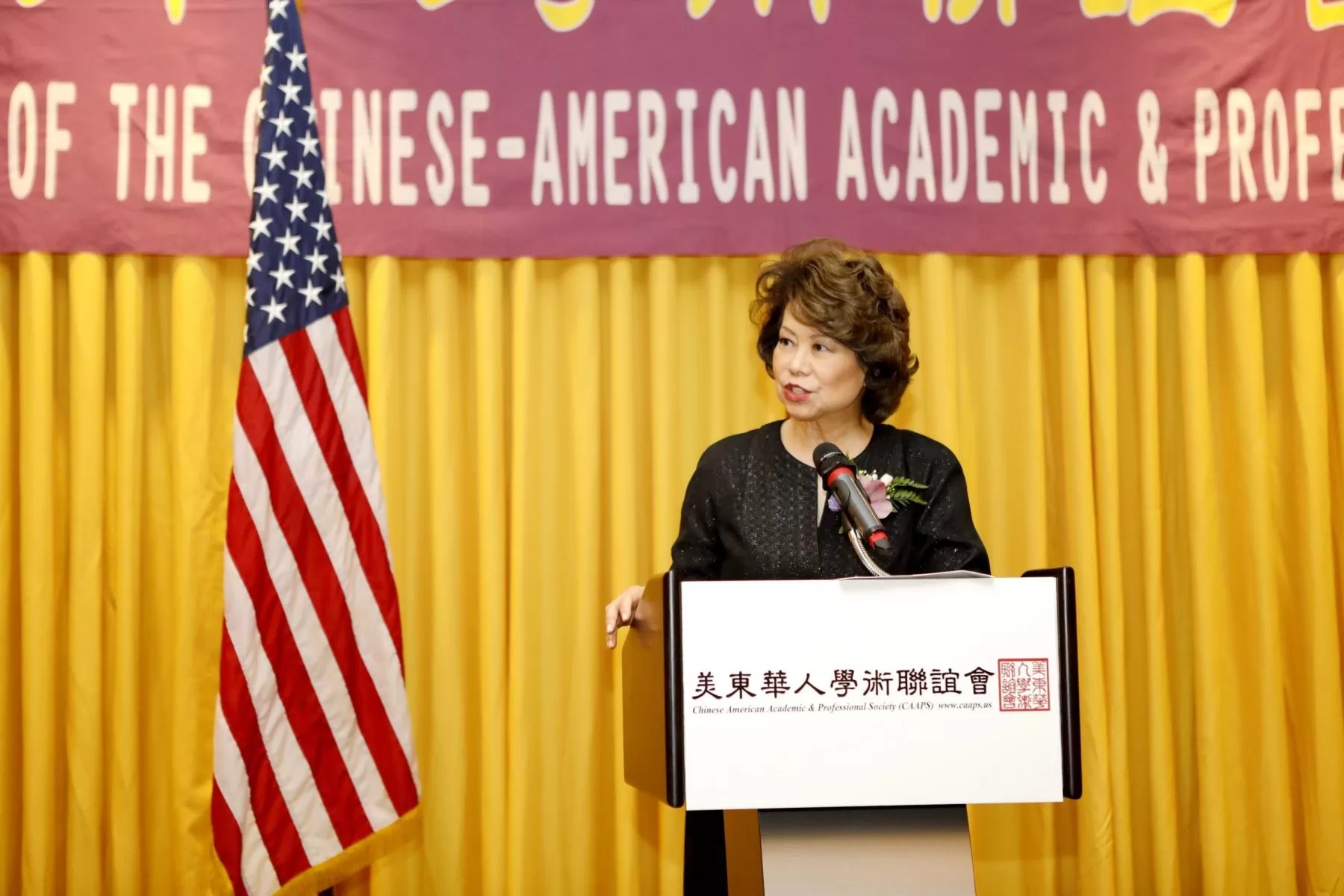 Elaine Chao was born in Taipei, Taiwan, and immigrated to the United States in 1961 at the age of eight. Although she didn't have any experience speaking English at the time, she adapted quickly. In 1975 she earned a bachelor's degree from Mount Holyoke College, and in 1979 a Master of Business Administration from Harvard University.
Chao's early career was spent in the financial sector, but by the mid-to-late 1980s she had turned to public affairs and transportation, serving as the deputy maritime administrator in the U.S. Department of Transportation.
Chao went on to hold several senior positions in the Department of Transportation during the Reagan and George H.W. Bush administrations, including chair of the Federal Maritime Commission (1988–1989) and deputy secretary of transportation (1989–1991).
In 2001, President George W. Bush appointed Chao as secretary of labor, making her the first Asian-American woman to serve in a Cabinet-level position. She held this position for eight years, making her the only Cabinet member to serve for the entirety of the George W. Bush administration. This tenure also made her the longest-serving secretary of labor since Frances Perkins, who served from 1933 to 1945 under President Franklin D. Roosevelt.
In 2017, Chao once again took a Cabinet position, serving as secretary of transportation under President Trump. In 2021 she resigned from the position due to misgivings about the January 6 insurrection on Capitol Hill.
Today, Chao serves on the board of directors for ChargePoint, an electric vehicle charging company.
Wong Tsu (1893—1965)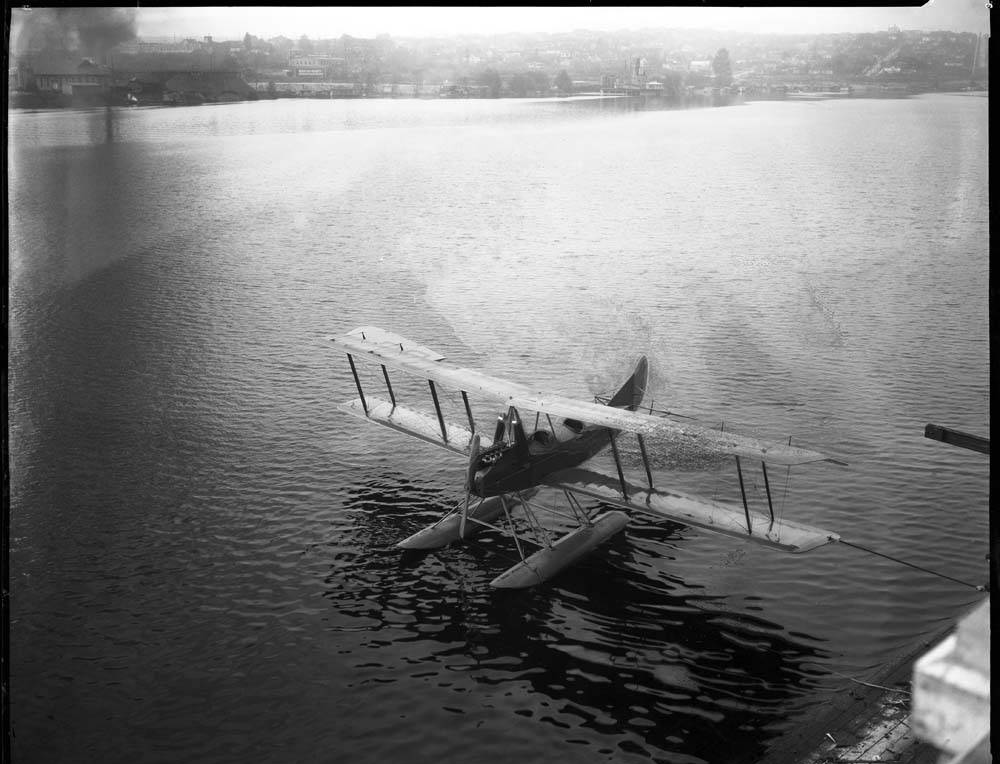 Wong Tsu was born in Beijing, Qing China. He was just 12 when he was selected to be a cadet in the Manchu government's Yang-Tai naval academy, and at 16 he was one of the first naval cadets sent to study naval engineering in England.
In 1914 Wong arrived in America to study at the Massachusetts Institute of Technology (MIT). Although Chinese immigration was banned at the time due to the Chinese Exclusion Act, Wong was able to attend MIT thanks to a loophole in the law that made an exception for students. Wong graduated from MIT's new aeronautical program in 1916 and shortly thereafter became Boeing's first aeronautical engineer.
In his role at Boeing, Wong designed the company's first mass produced and financially successful plane, the Boeing Model C two-place training seaplane. Boeing produced 56 Model C trainers, of which the U.S. Navy bought 51. The Army bought two landplane versions designated the EA. The last Model C built, the C-700, was used for the first international mail delivery in 1919. Wong's design led to the development of the Model 40A, Boeing's first aircraft designed to carry passengers.
Although Wong spent a mere 10 months at Boeing before returning to China, his contributions to the company and the aviation industry lasted far longer. Wong went on to found China's first airplane factory in 1917 and served as the head of the Aviation Research Academy in 1945. His contributions are memorialized in Seattle, where a permanent exhibit at the Museum of Flight portrays his role as Boeing's first engineer.
T. Bella Dinh-Zarr (Unknown— )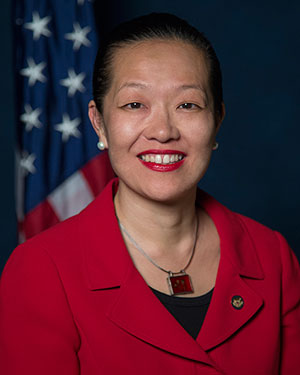 When T. Bella Dinh-Zarr was four years old, she and her family fled Vietnam for the United States and settled in Galveston, Texas. Growing up, Dinh-Zarr enjoyed studying languages, science and history. Her lifelong love of transportation began in high school when she worked at the Galveston Railroad Museum.
Dinh-Zarr attended Rice University in Houston, majoring in Spanish and taking pre-med courses. After graduating, she attended medical school for a short time, then chose to specialize in injury prevention at the University of Texas Health Center at Houston. There, Dinh-Zarr earned her master's degree and PhD in public health.
Following fellowships at the Institute of Child Health in London and the Centers for Disease Control and Prevention (CDC), her passion for public health and love for transportation united. Her career has included serving as a research associate at Texas A&M Transportation Institute (1997-2000), a social scientist at the National Highway Traffic Safety Administration (2001-2002), and the national director of traffic safety policy for the American Automobile Association (2002-2006).
For nearly 10 years, Dinh-Zarr served as the director of road safety for the FIA Foundation for the Automobile and Society. She was also the U.S. director of the "Make Roads Safe" initiative from 2006 to 2014 and that organization's U.S. director and United Nations representative from 2014-15.
In 2015, President Barack Obama nominated Dinh-Zarr to serve on the National Transportation Safety Board (NTSB), which is responsible for investigating accidents that involve aircraft, motor vehicles, maritime transportation, pipelines and railroads. Her nomination was confirmed by the Senate in a unanimous vote, and she went on to serve as both vice chair and acting chair of the NTSB. During her time there, Dinh-Zarr used her background in evidence-based assessments of transportation safety to produce reports intended to prevent similar accidents from happening again.
Dinh-Zarr's service on the NTSB concluded in 2019, but she continues to be active in large-scale efforts to promote greater transportation safety. She is one of the founders of the .05 Saves Lives Coalition and continues to volunteer for the organization. The .05 Saves Lives Coalition aids state-level efforts to lower the legally allowed blood alcohol content (BAC) level to .05 percent and reduce drunk driving.
Dinh-Zarr also played an important role during the COVID-19 pandemic. She spearheaded the efforts of American Protec (the U.S. arm of the AIP Foundation) to supply 60,000 disposable masks created by disabled workers to various communities at high risk. About a third of those masks went to the Oregon Department of Transportation and the New Mexico Department of Transportation to be distributed to rural transit providers serving vulnerable populations. Once again, Dinh-Zarr's passion for public health and transportation united to do good for the safety and wellbeing of others.
Ravinder Bansal (1949— )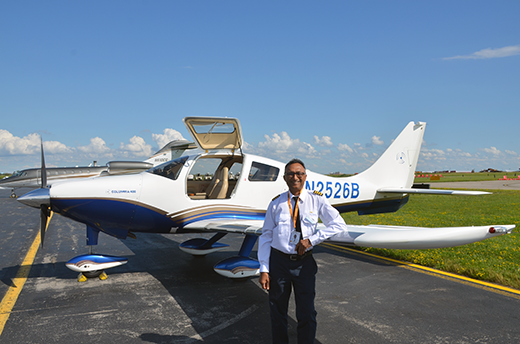 Ravinder Bansal was born in the city and municipal corporation of Ambala, India in 1949. In the 1970s, he came to the United States to attend the Georgia Institute of Technology, where he learned how to fly and earned his pilot's license. In 1977 he graduated with a Ph.D. in mechanical engineering.
After earning his degree, Bansal went on to found and serve as CEO for AirSep Corporation, a medical and industrial oxygen concentrator company.
Although he was a successful entrepreneur, Bansal's most notable accomplishment was setting a record for being the first person of Indian origin to complete a solo flight around the world in a single-engine plane. The flight spanned from July 4, 2017, to August 20, 2017. During that time, he logged 136 hours of flight, covered 21,738 nautical miles, and made 36 stops in 19 countries.
The pursuit of fame wasn't the catalyst for the flight. Bansal had lost a sister-in-law to breast cancer, and he wanted to raise public awareness about the disease and raise money to help fight it. His flight raised $160,000 for an MRI machine for the Rotary Cancer Hospital in his hometown of Ambala.
Bansal's accomplishment also earned him a place in the 2020 edition of the Limca Book of Records, India's equivalent to the Guinness Book of Work Records.
The Importance of Diversity and Inclusivity
It's important to honor the many Asian American and Pacific Island cultures and celebrate the contributions of AAPI men and women throughout history. In addition to celebrating AAPI heritage, Union Pacific is also committed to promoting a culture of diversity and inclusion (D&I) in order to create an environment where people can be their best, both personally and professionally.
"Heritage celebration months create an intentional opportunity to educate ourselves about diverse leaders, cultures, and perspectives that shape our industries and communities," said Chief Diversity Officer Debra Schrampfer.
Learn More
To learn more about AAPI Heritage Month, visit asianpacificheritage.gov. For information about shipping freight by rail, answer a few questions and an expert will be in touch.
Related Articles