Diversity & Inclusion at Union Pacific
"Strengthening Union Pacific's diversity programs is a key focus and an ongoing process essential to growth and prosperity. Our most innovative solutions will be developed by teams of people who view challenges through different lenses and come together to create game-changing technologies paving the way to Union Pacific's next 155 years."
– Lance Fritz, Chairman
Union Pacific's commitment to diversity and inclusion is based on our desire to create an environment where people can be their best, personally and professionally. Our employees are unique individuals. Our diverse perspectives come from many sources including gender, race, age, national origin, religion, sexual orientation, gender identity, disability and veteran status. From an employee's perspective, a diverse culture increases engagement, improves morale and supports safety. From a business perspective, diversity improves the company's decision making, problem solving, and strategic thinking, which translates into a competitive advantage with bottom-line results.
D&I Vision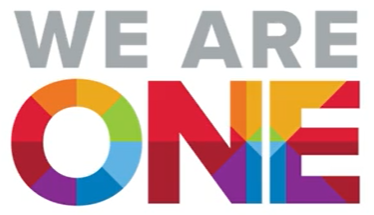 OUR DIVERSE HERITAGE
COMPELS US TO STAND FOR OPPORTUNITY
OUR DESIRED FUTURE
DEMANDS WE STAND FOR EQUITY
OUR SHARED HUMANITY
IMPLORES US TO STAND FOR JUSTICE
D&I Mission
As America's railroad, Union Pacific has an innate responsibility to speak out against all forms of discrimination while creating an environment where all can see themselves belonging and succeeding.
D&I Strategy
Permeate four UP pillars – People, Practices, Philanthropy, Procurement – with the best D&I thinking of the day. Each day, we start anew to ever-evolve what we do and ever-educate why we're doing it.