Since the signing of the Pacific Railway Act in 1862, which launched the building of America's transcontinental railroad, the railroad has been built and improved on by a diverse workforce. Without the contributions of Americans from all walks of life, the railroad would never be where it is today.
"Diversity has been woven into the fabric of our company from the beginning," said Debra Schrampfer, Chief Diversity Officer and AVP Workforce Resources for Union Pacific Railroad. "Almost 160 years ago, our transcontinental railroad was built with the ingenuity and hard work of diverse laborers. In the West, it was the Chinese track gangs. In the Midwest, it was the civil war veterans, including African Americans, as well as Irish immigrants. And the Pawnee Tribe provided protection. Collectively, their toil and tenacity connected our nation, and the route they built still moves the goods American families depend on today. Our current diverse workforce provides the platform for innovation and new perspectives that will successfully propel us into the future."
Following the driving of the golden spike, which signified the completion of the transcontinental railroad, many inventions have helped to continually improve railroad operations, not the least of which are those of Black inventors. "All through railroad history, we can point to Black inventors and leaders who pushed the industry forward," Schrampfer said. "Our past is an inspiration to do great things as we learn about the heroes that came before us. It is also a harsh reminder that we must do better until equity is achieved at all levels."
In honor of Black History Month, we're shining a light on four Black inventors who have made an important impact on the railroad industry.
Elijah McCoy (May 2, 1844 – October 10, 1929)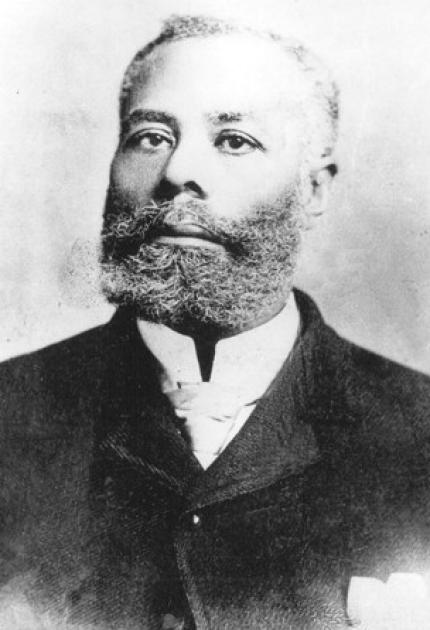 During the Civil War, Elijah McCoy attended college in Scotland and became a master mechanic and engineer. But when we returned to the United States, he struggled to find a position in his field due to racial barriers. Eventually he found a position as a fireman and oilman for the Michigan Central Railroad. During that time, trains would stop every few miles to have their moving parts oiled. It was McCoy's job to apply oil to the axles and bearings — and it could be a dangerous one. As McCoy walked alongside the train, he wondered: Couldn't there be a way to automate this process? That's when he put his skills as a mechanical engineer to work, inventing a lubricating cup that would do just that — and made operating the railroad safer and more efficient as a result.
McCoy's device became so popular with the railroads that other inventors tried to copy it, but both the railroads and their employees wouldn't have it. They wanted "the real McCoy" – and thus, Elijah McCoy can also be credited as the inspiration for the now well-known phrase.
Over the course of his life, McCoy patented more than 50 inventions.
Granville T. Woods (April 23, 1856 – January 30, 1910)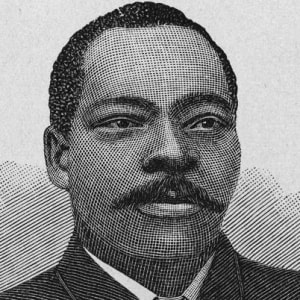 Granville T. Woods was another prolific inventor, patenting more than 60 inventions. Many of Woods' inventions were sold to large companies like General Electric, Westinghouse Airbrake Company and American Bell Telephone, and he was often referred to as the "Black Edison."
Woods started his career serving as a fireman on the Danville and Southern railroad in Missouri, eventually becoming an engineer and ultimately settling in Cincinnati, Ohio where he lived the rest of his life as a full-time inventor.
Woods' patents for railway devices include a steam boiler furnace in 1884 and an electromechanical brake in 1887. In total, he invented more than a dozen devices to improve electric railway cars by controlling the flow of electricity. One of his most famous patents, though, was for his 1887 invention of the Induction Telegraph System, which allowed messages to be sent to and from moving electric trains. By letting the engineer of a train know how close his train was to others, the device helped to reduce accidents and collisions between trains. This system predates the modern wireless Local Area Network (LAN) used by freight railroads today.
Andrew Jackson Beard (1849 – May 10, 1921)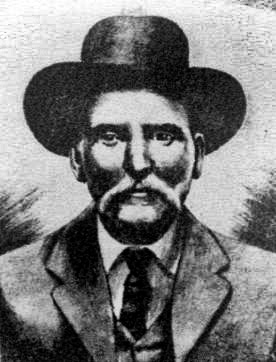 Andrew Jackson Beard is best known for patenting several rail car coupler innovations between 1887-1905. These inventions were born of tragedy: Beard lost a leg coupling rail cars, but his inventions would help reduce that type of injury. That's because his inventions, including the "Jenny Coupler", which is similar to the "Janney" coupler used today, allowed rail cars to be connected and disconnected remotely. Employees would no longer have to take the risk of standing between rail cars to couple and uncouple them.
The availability of Beard's coupling invention quickly prompted legislation. The same year Beard patented his coupler, Congress enacted the Federal Safety Appliance Act, which made it unlawful to operate railroad cars that were not equipped with automatic couplers.
Beard's model of the Jenny coupler was displayed at the Master Car Builder's Association and became the basis for his own business, the Beard Automatic Coupler Company, which he later sold for $50,000. While this was a substantial sum, it was the royalties from his various patents that made him the first Black millionaire in Jefferson County, Alabama.
Beard's railroad coupler design work eventually earned him a spot in the National Inventors Hall of Fame in 2006, 85 years after his passing in 1921.
Lewis Latimer (September 4, 1848 – December 11, 1928)
Passengers who traveled by rail in the late 1800s can credit Lewis Latimer for improving the comfort of their trip. In 1874, Latimer co-patented an improved water closet for railroad cars with Charles W. Brown. This invention protected passengers from dust and debris coming up from the exposed tracks when using the water closet, making it both safer and more appealing to use.
Two years later, Alexander Graham Bell hired Latimer to draft patent drawings for his invention of the telephone – an important role, as these drawings can determine the success or failure of a patent application. Bell received his patent in 1876.
Latimer also invented a carbon filament to use in light bulbs, which made the bulbs cheaper and longer lasting than Thomas Edison's original design. Edison hired him to work for his company soon after.
Looking to the Future
These inventors had a major impact on the railroad industry — and they are a clear example of the power of embracing diverse perspectives. Union Pacific carries forward this spirit of inclusion. "Diversity is a foundational business imperative. It is not ancillary; it is a critical requirement to compete on the global playing field," Schrampfer said. "Every major consultant's study proves its value in terms of revenue, innovation, margins and share price. While I am thrilled at those findings, we can't lose sight of the bigger picture. At the end of the day, it is simply the right and ethical thing to do, and there doesn't need to be any more reason than that."
Learn More
If you'd like to learn more about how freight can be shipped safely by rail, get in touch. We'd be happy to help.
Related Articles