Every day, products like automotive parts, food, furniture, home appliances, temperature-controlled products and more ship across the border between the United States and Mexico. Most of these shipments travel by trains or trucks. But sometimes, the trip between a freight shipment's origin and destination involves both trains and trucks via a process called intermodal shipping.
Keep reading to learn more about:
Intermodal shipping basics
How intermodal shipping works across the border
Examples of intermodal shipping between Mexico, the United States and Canada
A comparison between intermodal shipping and long-haul trucking across borders
Intermodal Shipping Defined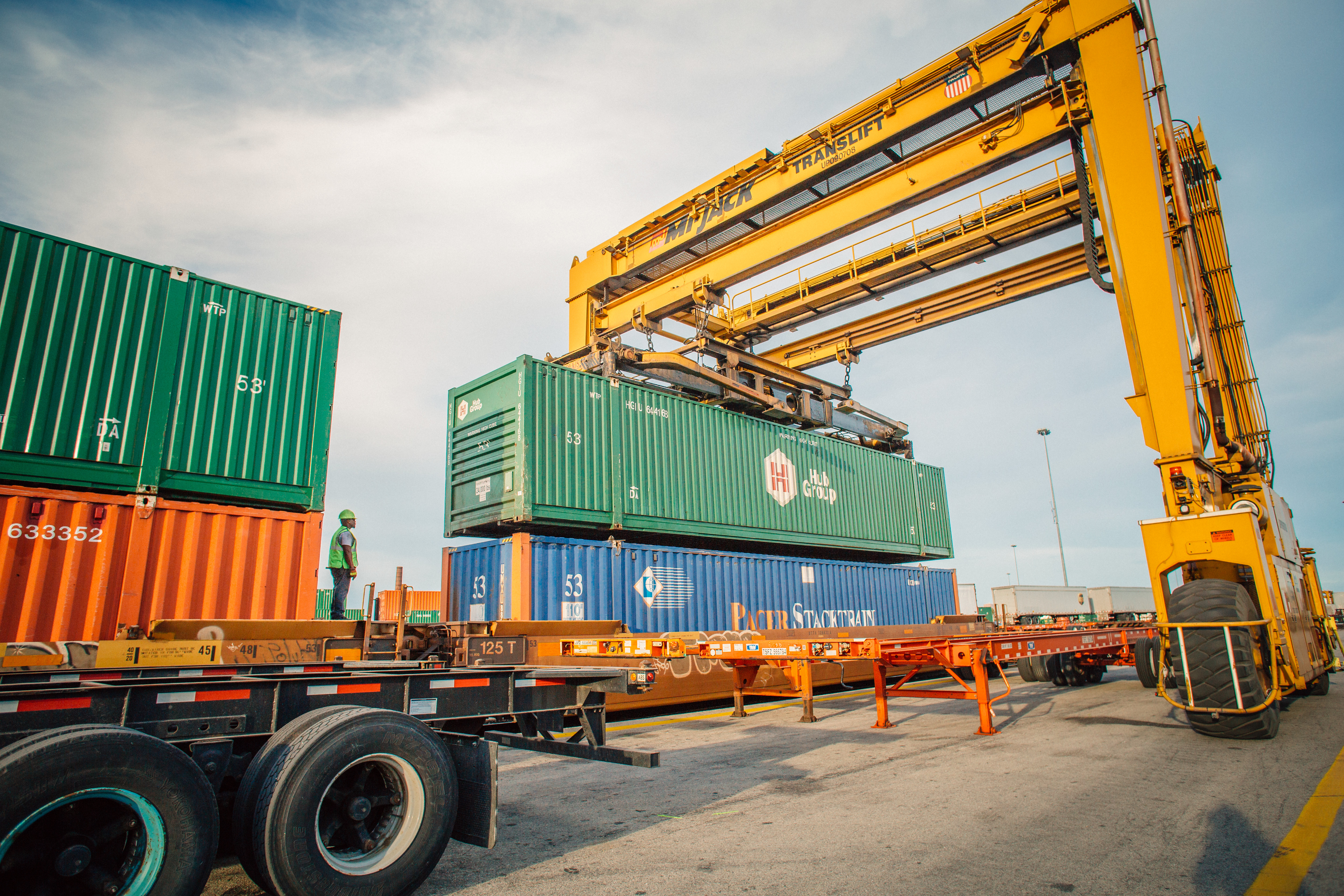 Intermodal shipping refers to moving freight by two or more transportation modes, typically trains, trucks and/or container ships.
By loading cargo into intermodal containers, these boxes and their contents can be lifted off of one conveyance and transferred seamlessly to another. That means products stay in the same container for the duration of the shipment, whether they ship across the country, across borders, over the water or around the world.
Intermodal shipping across the border combines the economic, capacity, and sustainability benefits of trains with the flexibility of trucks to give shippers the best of both worlds. Intermodal shipping gives companies access to rail even when their facility or their customer's facility doesn't have tracks at their door, allowing them to reap the benefits of rail without any capital investment.
Tip: Products that can't ship in intermodal containers can still be transferred between transportation modes using a process called transloading. Learn more about the difference between intermodal and transloading.
How Does Intermodal Shipping to and from Mexico Work?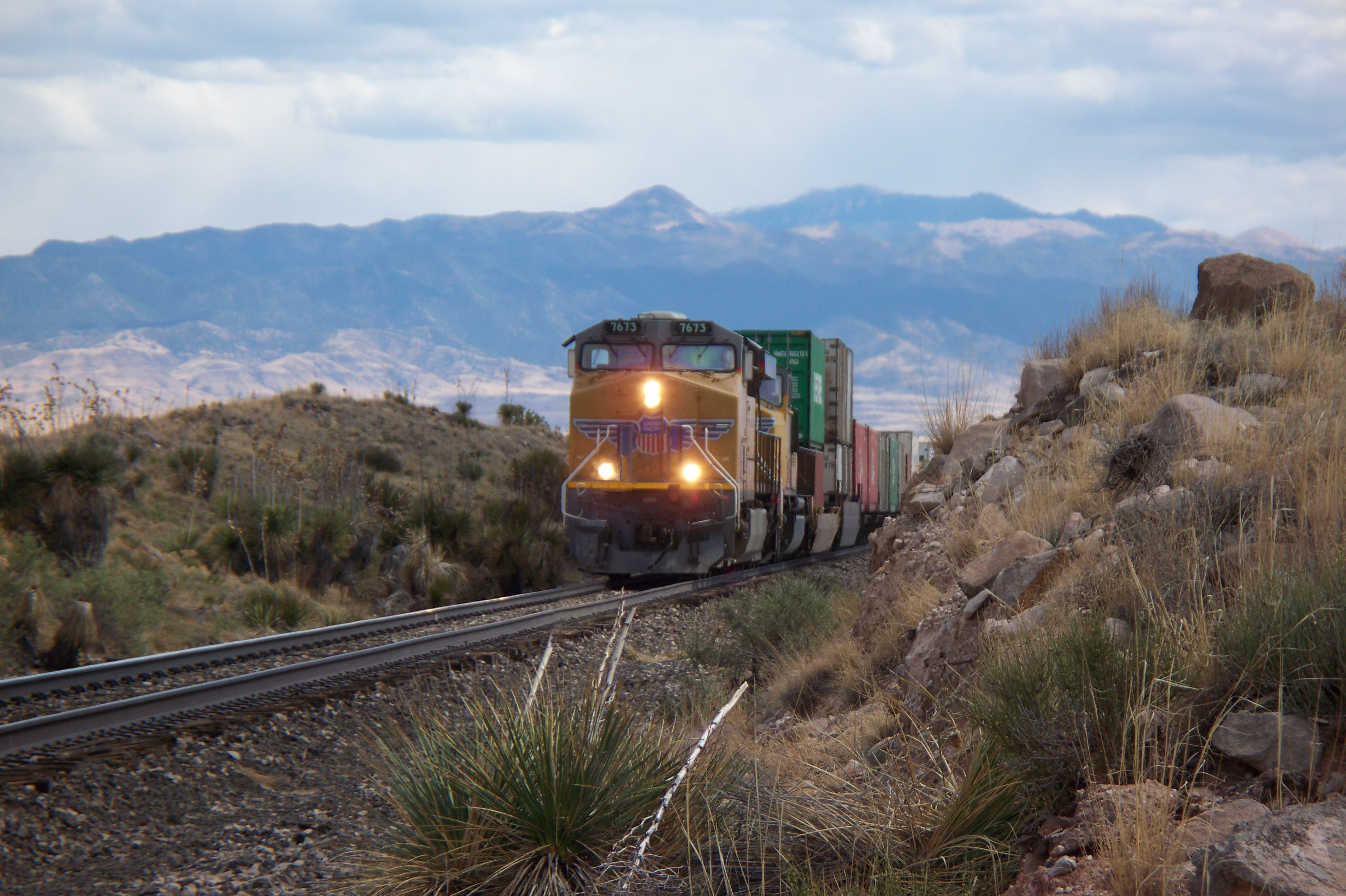 Intermodal shipping across the U.S./Mexico border involves the movement of 20', 40', or 45' international marine containers as well as loading products into 53' domestic containers, then using trucks and trains to haul those containers from the United States to Mexico.
Union Pacific Railroad's Border Direct domestic container service is an example of how intermodal shipping to Mexico works:
In the United States, products are loaded in a 53' container on a truck chassis.
The truck hauls the container to a U.S. intermodal ramp, which is usually just a short distance away. (Note: this truck movement is often referred to as "drayage.")
At the intermodal ramp, the container is lifted off the chassis, then placed on a flatcar or well car so trains can ship it for the long haul to the U.S./Mexico border.
At an intermodal ramp near the border, a crane lifts intermodal containers off the train and onto chassis for further movement by truck.
These trucks go through the Customs clearance process and continue for final delivery to a warehouse, distribution center or store in Mexico.
Another example of intermodal shipping to Mexico is Union Pacific's Mexico Direct service, which leverages rail shipping to cross the border.
In the United States, products are loaded in a container on a truck chassis.
The truck hauls the container to a nearby intermodal ramp.
At the intermodal ramp, the container is lifted off the chassis, then placed on a flat car or well car for rail shipping across the U.S./Mexico border.
The Mexican railroad hauls the container to a Mexican intermodal ramp, where upon arrival it is unloaded and placed inside a secured section of the intermodal ramp. Once it is released from Customs, the container is ready for delivery to its destination.
When intermodal shipments move southbound from the United States to Mexico, trains do not have to stop at the border for customs clearance. Instead, they clear customs at interior Mexico destinations and avoid congestion at the border.
Trains vs Trucks: How does Mexico Intermodal Shipping Compare to Long-Haul Trucking Across the Border?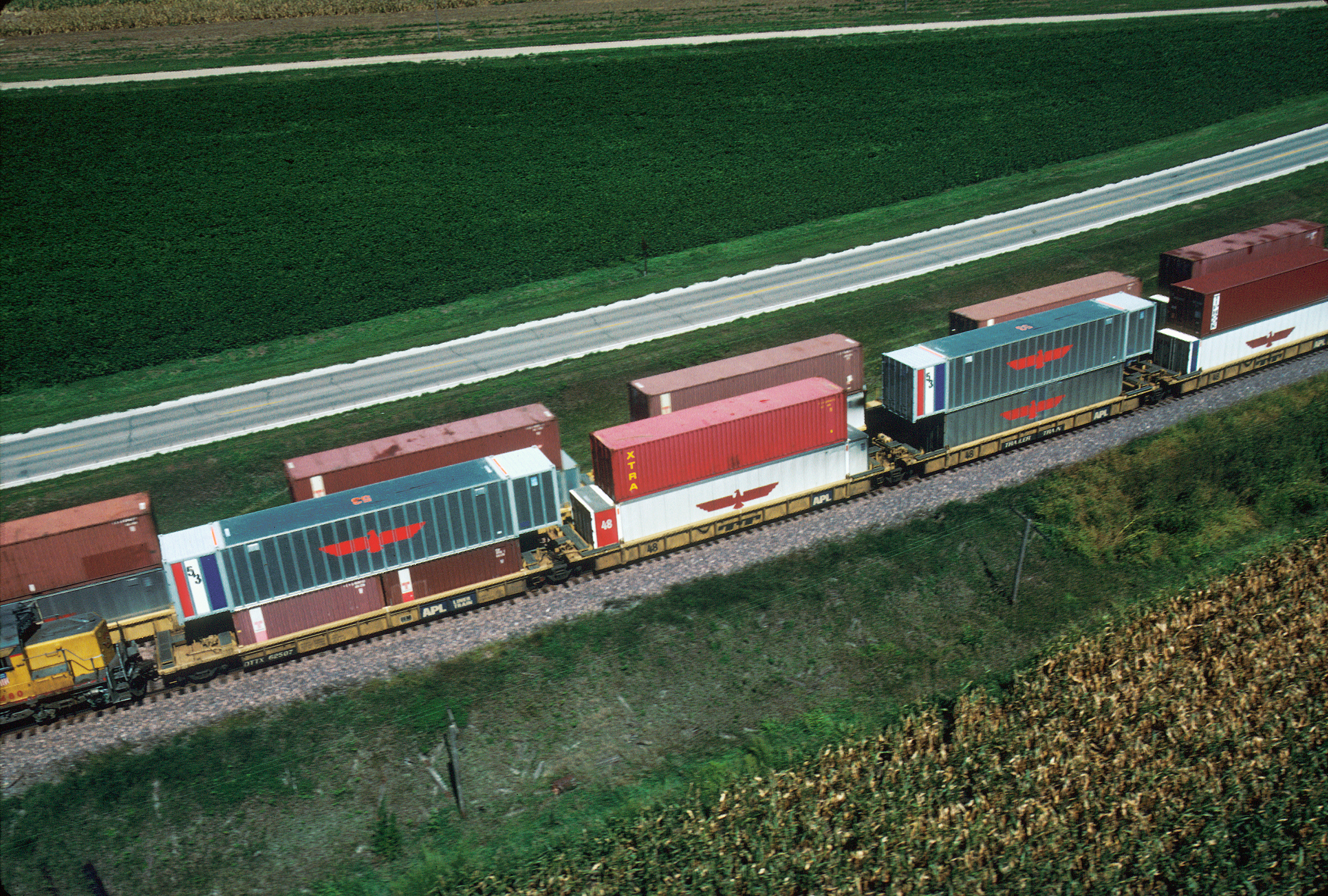 Here's how cross-border intermodal shipping stacks up against long-haul trucking:
Costs: Intermodal shipping typically costs less per ton mile than using trucks for the entire shipment.
Sustainability: Rail shipping is the most environmentally responsible way to ship freight over land, so incorporating rail into your supply chain results in fewer emissions than shipping by truck alone. On average, U.S freight railroads can move one ton of freight nearly 500 miles on a single gallon of diesel fuel, generating a carbon footprint that is 75% less than trucks.
Capacity: Truck capacity can fluctuate. Railroads provide intermodal containers, so capacity is almost always available. For instance, Union Pacific has access to the largest dedicated fleet of rail-provided containers, totaling more than 80,000 that can handle Mexico intermodal shipments.
Reliability: Reliability can vary based on the trucking and railroad partner(s) you choose. When you use Union Pacific's intermodal shipping services, you'll get the most reliable, proven network connecting Mexico to the U.S. (and Canada). Union Pacific remains the only railroad to serve all six of Mexico's major gateways.
Customs: Trucks must always stop at the border to go through Customs. Some cross-border intermodal services, like Union Pacific's Mexico Direct service, don't have to stop at the border to clear Customs. For those that do, Union Pacific uses its established relationships with U.S. freight forwarders and Mexican and U.S. Customs brokers to make the customs process seamless.
Examples of Intermodal Shipping to and from Mexico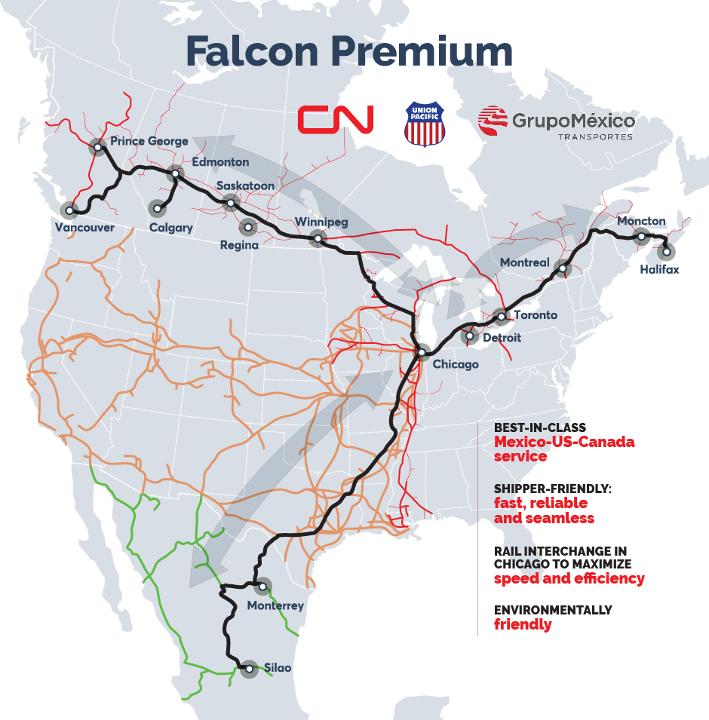 The right intermodal provider will depend on the nature of your shipments. However, a few examples of best-in-class intermodal services across the border by rail include Union Pacific's Eagle Premium and Falcon Premium services.
Eagle Premium
Union Pacific's Eagle Premium service is an all-rail, seamless service that bypasses congested border crossings, which helps shipments arrive on time. Working with Grupo México Transportes (GMXT), Eagle Premium service features seamless Intermodal service six days per week between Chicago and Monterrey, Mexico, with expanded service from Monterrey to Los Angeles and Lathrop, California, and Seattle, Washington. Eagle Premium can also service destinations in the Northeastern United States by interchanging with Class I railroads in Chicago.
Falcon Premium
Canadian National, Union Pacific, and GMXT connect to each other to provide Falcon Premium intermodal service. This is a good example of intermodal shipping to and from Mexico because it is the fastest, most direct rail service between Canada and Mexico.
Falcon Premium allows shippers to maximize freight weights in Canada and Mexico, decrease transit times, and reduce carbon emissions by limiting trucks in an all-rail service.
Union Pacific has a 30-year service history in Mexico and has established strong relationships with partner railroads during that time. Compared to other solutions, Union Pacific's route from Mexico to Chicago, eastern U.S. cities and Canada saves hundreds of miles on cross-border intermodal shipments, resulting in the shortest route, most efficient delivery time, dependable service, and cost savings.
Learn More
To learn more about intermodal shipping to and from Mexico or beyond, answer a few questions about your freight shipment(s) and an expert will be in touch. Or reach out directly to the Union Pacific Mexico team to talk about cross-border shipping.
Related Articles